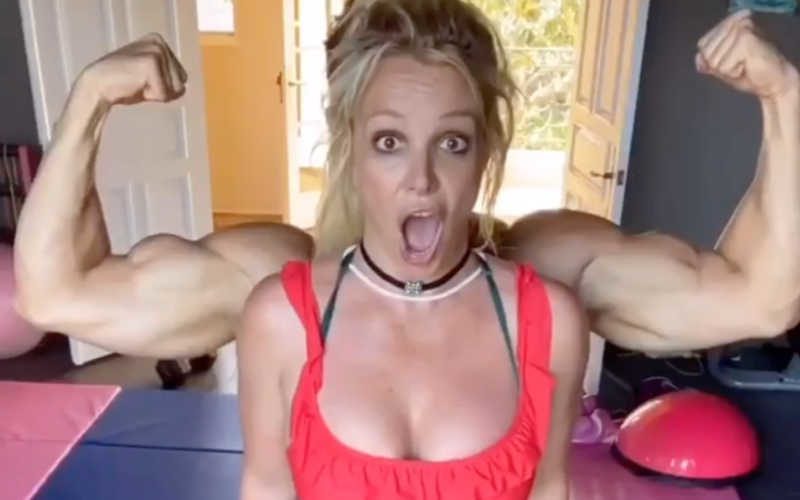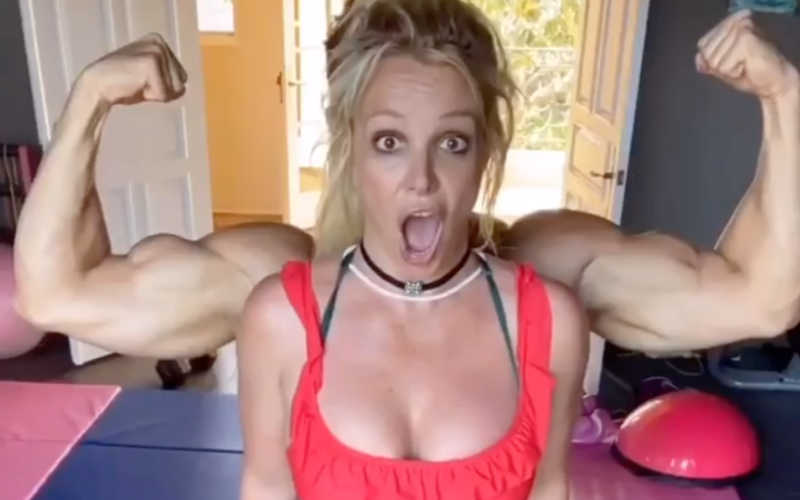 When we think of our favorite at-home celebrity workouts, we don't always think of fun. Truth be told, any kind of workout can be a bit of a grind. Add in the idea of working in a cramped living room or tiny home office and you're describing something that sounds anything but fun. An at-home celebrity workout doesn't necessarily make it any more enjoyable, or so we thought.
There are some celebs and athletes who can make anything fun. Chef and social media star Chrissy Teigen probably has a good time no matter what she's doing. Her posts about her quarantine workouts definitely prove that. Pop star and overall queen of everything, Pink, seems like a gal you definitely want to hang out with even if you have to achieve max heart rate to do it.
So since we're all probably going to be home for a bit longer, and hitting our favorite HIIT class or gym might not be an option, our only choice is to hit the streets running or find an enjoyable at-home workout. So we scoured the Internet in search of our favorite celebrity at-home workouts that seem like they could actually be fun.
Turns out, there are a lot of celebrities having a good time working out at home. And they've inspired us to do the same, too.
Tracee Ellis Ross Is The Funniest Of All At Home Celebrity Workouts
We knew Ross is the highlight of Blackish, but never could have imagined she'd make a treadmill seem funny. Or, fun. We're thinking Tracee needs her own comedy workout videos. We'd subscribe.
It's Britney!
The good thing about Britney Spears' workout videos is they always keep the viewer entertained. That may not be Brit's intent, but in between squats, push-ups and jumps with boyfriend Sam Ashgari, Brit's charming demeanor always makes us smile. Plus it's hard to deny that whatever Britney's doing to keep her famous abs, it's working.
Pink's Yoga Is Anything But Relaxing
The family that survived COVID-19 together also does yoga together. Leave it to Pink to do yoga with a child on her back without complaining and with a smile on her face. For those who claim they get bored zen'ing out maybe try it Pink's way, with a human being standing on your back. Honestly, it looks fun.
Cristiano Ronaldo
What's happening here, Cristiano? We're not sure, but we had a great time zooming in on Ronaldo's perfect abs. The Portuguese soccer star is known for his killer workouts and his perfect physique, which is just about enough to make us say "I'll do what he's doing."
Arnold Schwarzenegger Flex's His Flexibility
At 72, Arnold still has it. Watch to the end to see what "it" is.
Gabrielle Union and Dwayne Wade Gaurantee A "Damn Good Time"
Super-couple Gab Union and hubby Dwayne Wade are having a great time and so is everyone watching them. These two make quarantining seem bearable and make working out seem fun. We love that these two can sweat and laugh together. Goals.
Chrissy Teigen's Workout Is A Real Quickie
Leave it Teigen to find the fun in everything, even working out. The star chef and queen of social media admits this was a "five minute workout," which is sometimes just about all we've got.
The Kate Upton Workout Is A Family Affair
As if lunges aren't hard enough, Supermodel Kate Upton is doing them with daughter Genevieve in hand. We have a hard enough time keeping a smile on our face without lunging with a human in hand, but this just might prove Kate never has a bad day.
Kerry Washington Is A Yoga Teacher Now
While we don't think of the Scandal star as a yoga instructor, nor do we usually think of her name as synonymous with comedy, we appreciated her admission that she's not working out much during quarantine. And by saying, "I don't want to be mad about it," Kerry became just about the most relatable star in quarantine. And the funniest. Who knew?
Lindsay Vonn's Trainer Is An Animal
It's safe to assume the Olympic gold medalist didn't need the extra 19 pounds on her back, but the hilarious photo makes it all worthwhile.
So if you're bored with that recumbent bike that's been sitting in your basement for a few years or you find you're tired of the at home workout you've been doing, do what these celebs do. Have some fun. We all could use some of that.