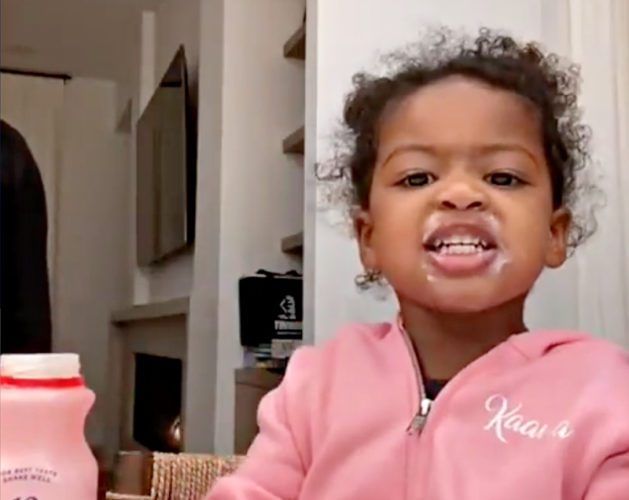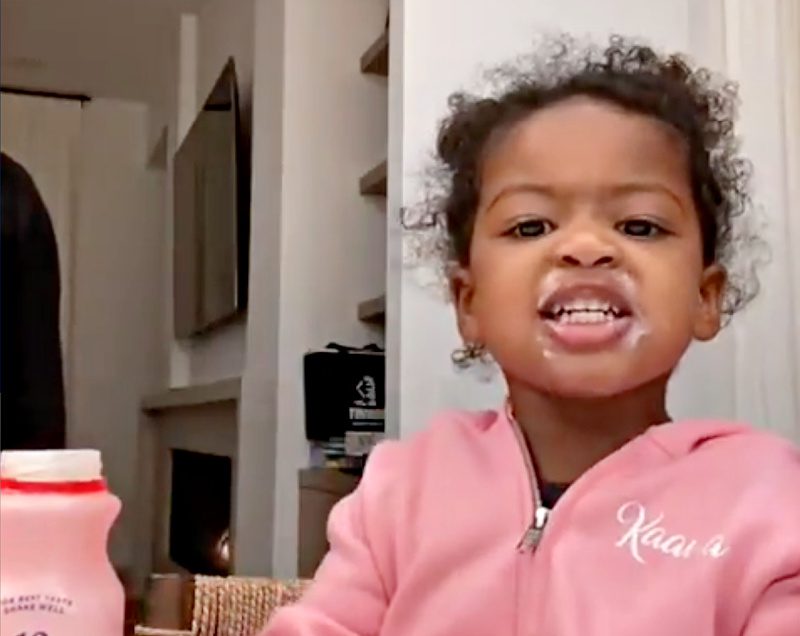 For athlete's kids, sharing the spotlight with their world-famous parents can make for a childhood filled with comparisons and judgements from strangers unable to separate them from their iconic mom or dad. But for some kids, like Dwyane Wade and Gabrielle Union's 2-year-old spitfire daughter Kaavia James, or Serena Williams and Alexis Ohanian's daughter Olympia, standing out is a non-issue. That's because kids like Kaavia James and Olympia are the G.O.A.T. s of personality. They don't just share the spotlight with their famous parents, they steal it.
But what's even more delightful than watching famous athlete's kids cultivate their own identities outside of their parents is seeing those same parents celebrate them, even if that means taking a step out of the spotlight to let their kids shine.
Los Angeles Lakers star LeBron James happily lets his three kids take center stage, while Drew Brees took full advantage of his four kids' love of the camera and had them announce he was retiring from the NFL after twenty years in the game.
Instead of living in the shadow of LeBron, Steph, Tiger, or Alex, these athlete's kids are stealing the spotlight. And their parents have never been prouder.
DREW & BRITTANY BREES' KIDS: BAYLEN, BOWEN, CALLEN, AND RYLAN
When New Orleans Saints quarterback Drew Brees needed the perfect way to let the world know he saying goodbye to his career in the NFL, he had to look no further than his four children Baylen (12) , Bowen (10), Callen (8), and Rylan (6). All the former Super Bowl MVP had to do was turn on the camera. His kids took care of the rest.
DWYANE WADE & GABRIELLE UNION'S DAUGHTER: KAAVIA JAMES
Born with a deadpan facial expression that could make a world leader tremble, Dwyane Wade and Gabrielle Union's daughter Kaavia James is all personality.
Kaavia's multi-talented parents have shared her every scene-stealing move since she was born November, 2018. And they run her hilarious Instagram account, which boasts the best location captions on the Internet.
DWYANE WADE'S DAUGHTER: ZAYA
Dwyane Wade's daughter Zaya, with ex-wife Siohvaughn Funches, told Good Morning America she knew she was transgender since the age of 3. She didn't officially come out to her parents until April, 2019. Since then, Zaya has become an advocate for LGBTQ+ rights and has led her family to become advocates for diversity and equality for all.
Zaya recently spoke to her idol, Michelle Obama, about the former first lady's memoir Becoming. Zaya had a hard time containing her enthusiasm meeting her role model. But Mrs. Obama turned the tables telling Zaya, "I'm proud of you."
Zaya Wade is just 13 years old. She's only just begun.
STEPH & AYESHA CURRY'S SON: CANON JACK
The world became aware of just how adorable Steph & Ayesha Curry's kids are when daughter Riley, at age 2, dominated once of Steph's post-game press conferences. Now the Currys have three adorable kids, Riley (8), Ryan (5), and son Canon Jack (2).
Canon recently visited Dad when the Warriors hosted the Utah Jazz and showed he's got Steph's signature chest pound celebration down perfectly. In no time, he'll probably have Steph's signature 3's down perfectly as well.
RUSSELL & NINA WESTBROOK'S KIDS: NOAH, SKYE, AND JORDAN
Russell & Nina Westbrook have their hands full with three kids, Noah (3) and twins Jordan and Syke (2), under the age of 4. The couple have shared their brood's every move on social media from Russ reading Noah a bedtime story via FaceTime from inside the NBA bubble last summer, to family Halloween costumes where all five get in the game.
LEBRON AND SAVANNAH JAMES' DAUGHTER: ZHURI
LeBron and Savannah James are dedicated parents to their three kids, Bronny (16), Bryce (13), and daughter Zhuri (6). LeBron is a regular on the sidelines of Bronny's high school basketball games and the entire James Gang is known for their epic Tik Toks. But now that Zhuri's growing up, she's taking center stage.
Zhuri's already got her own You Tube series. With all that personality, Zhuri may be the surprise breakout star of her famous family.
TIGER WOODS & ELIN NORDEGREN'S SON: CHARLIE
Before Tiger Wood's tragic near-fatal car accident in February, he joyfully renewed his love of golf by playing with his 12-year-old son Charlie. The two played publicly together for the first time in December at the PNC Championship in Florida. Charlie's resemblance to his dad was uncanny. But Tiger ushered off comparisons, instead focusing and making sure Charlie had fun.
SERENA WILLIAMS & ALEXIS OHANIAN'S DAUGHTER: ALEXIS OLYMPIA OHANIAN JR.
From the moment she was born in September, 2017, the world has been fascinated by Serena Williams & Alexis Ohanian's daughter Olympia. Often a fixture on the sidelines of mom's matches Olympia can be heard proudly saying, "That's mama!" while patiently watching Serena play.
Olympia, who has her own Instagram account and is a part-owner of NWSL team Angel City, recently starred in a Stuart Weitzman campaign with her famous mom. She was a natural, of course.
DAMIAN LILLARD & KAY'LA HANSON'S SON: DAMIAN JR.
It may be Dame Time all the time in Portland, but the Pacific Northwest has a new star and he's just 2 1/2 years old. A regular at Trail Blazers' games Damian Lillard and Kay'la Hanson's son Damian Jr. is so popular with fans his pre and post-game appearances garner entire Twitter threads of their own.
ALEX MORGAN & SERVANDO CARRASCO'S DAUGHTER: CHARLIE
At 10 months old USWNT star Alex Morgan's daughter Charlie has already become the most fascinating soccer baby. Alex trained and played right up until Charlie's birth and Charlie comes on the road with mom making her a welcome addition to the always-popular USWNT.