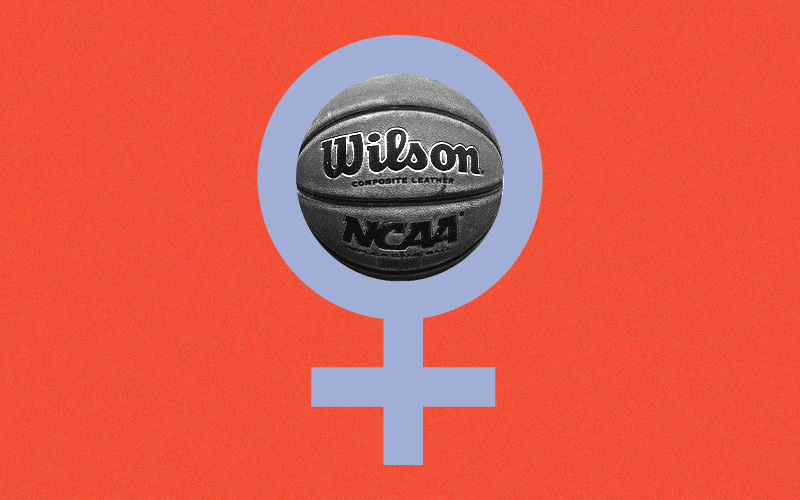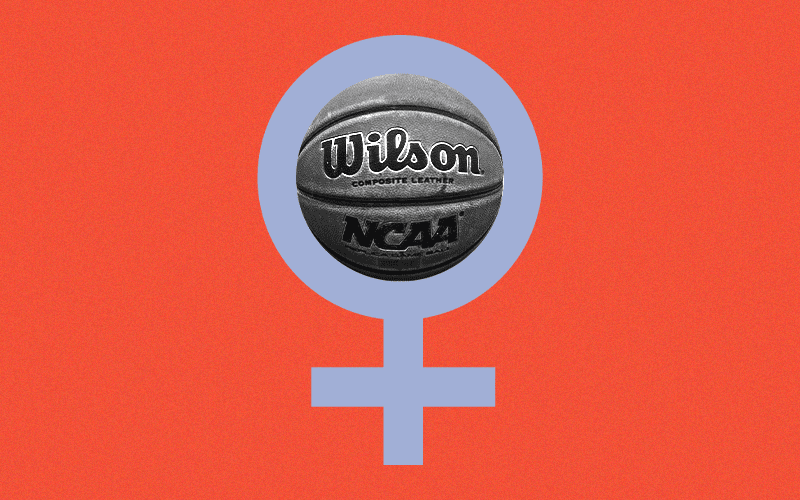 While the NFL, MLB and NHL all made history last year hiring a few full-time female coaches, the NBA has had female NBA coaches like Becky Hammon since 2014. While the NFL has been slow to hire women, with the 49'er Katie Sowers becoming the first female to coach a Super Bowl in 2019, the NBA hasn't just accepted female coaches getting in the game. The NBA has encouraged female NBA coaches. In fact, according to commissioner Adam Silver, he wants more.
In a 2019 speech to the Economic Club of Washington, Silver said:
"The goal is going forward, it should be roughly 50-50 of new officials entering in the league. Same for coaches, by the way. We have a program, too. There's no reason why women shouldn't be coaching men's basketball."
The NBA has never head a female head coach, though the Spurs' Becky Hammon's name always seems to be in the mix. But if the volume of qualified women currently coaching in the NBA is any indicator, having a female NBA head coach is just a matter of time. And yes, it's about time.
Let's meet some of the NBA's best, brightest and most badass female coaches.
Becky Hammon: The NBA's First
It's impossible to talk about female NBA coaches without the San Antonio Spurs' Becky Hammon's name in the conversation. In 2014, Spurs coach Gregg Popovich hired the former WNBA star as the league's first full-time assistant coach. Hammon quickly rose through the ranks and now has eared the prestigious position of sitting on the bench next to head coach Popovich.
Hammon has earned the utmost respect of players with Pau Gasol penning, "An Open Letter On Female Coaches" for the Player's Tribune in which he said:
"I've played with some of the best players of this generation … and I've played under two of the sharpest minds in the history of sports, in Phil Jackson and Gregg Popovich. And I'm telling you: Becky Hammon can coach. I'm not saying she can coach pretty well. I'm not saying she can coach enough to get by. I'm not saying she can coach almost at the level of the NBA's male coaches. I'm saying: Becky Hammon can coach NBA basketball. Period."
Lindsay Gottlieb Leaps From NCAA To NBA
In 2019, Cal Berkeley's long-standing women's head coach Linsday Gottlieb got the call of a lifetime to come work for the Cleveland Cavaliers. For Gottlieb, moving up to the NBA meant leaving a head coaching job to take a job as an assistant. It was a no brainer.
Gottlieb became the first female NCAA basketball coach to join the ranks of the NBA. Known for her precise analytics and detailed scouts of opposing teams it's no wonder Cavs star Kevin Love called Gottlieb a "badass."
Love said:
"She's had a voice in our locker room since Day 1. She's really funny, smart, good to be around, knows the game. She's exceptional. She's going to be a force of nature going forward because she's just … She's badass."
Cheryl Reeve Is The Winningest Coach In WNBA History
Cheryl Reeve has been the head coach of the Minnesota Lynx since 2009 after serving as an assistant coach for the Detroit Shock. Reeve is the winningest coach both by percentage and by games won for the Lynx and she is the winningest coach by percentage in WNBA history. In 2016, she was named WNBA Coach Of The Year. And in 2019, the Lynx also made her the GM of the team.
In 2020, Reeve vowed to assemble an all-female staff after not one, but two, of her male assistants were given head coaching jobs within the WNBA. Realizing that those jobs could have gone to women, she vowed to do more to create a pipeline of qualified female NBA coaches. She said:
 "…until we take a drastic stance, drastic measures, what's going to change, and what role did I have in it?"
Jenny Boucek Makes History In Dallas
When the Dallas Mavericks hired coach Jenny Boucek away from the Sacramento Kings, NBA history was made twice. Boucek became Dallas' first female full-time coach and she became the first NBA coach to juggle a newborn and an assistant coaching job at the same time.
Boucek, who gave birth to her daughter Rylie while she worked as an assistant coach for the Kings had vowed not to travel for the first six months of her daughter's life. Boucek's a single mother who wanted to be there for her daughter's firsts. Knowing that might mean she'd be ending her coaching career, Boucek still felt confident in her decision.
The NBA embraced Boucek's decision and she ended up with three job offers from NBA teams. She chose Dallas because she saw coach Rick Carlisle as a mentor. He said:
"She's a pure student who loves and respects the game — and has devoted her life to it,"
Natalie Nakase Moves Up The Ranks In The Clippers Organization
Natalie Nakase has always dreamt of being a coach in the NBA. In fact, six years before getting promoted from the Clips' player development staff to assistant coach, Nakase told the Phoenix Suns' coach Earl Watson she was going to be a coach in the NBA.
The Southern California native has an impressive basketball resume herself. She was a walk-on for the UCLA Bruins before serving as a three- year captain. And she played two years in the new defunct National Women's Basketball League. Nakase is also the first female to serve as head coach for men's pro basketball in Japan.
Even Beyonce Is Inspired By Lindsay Harding
When Lindsay Harding was hired by the 76'ers for the 2018-2019 season she became the first black woman to become a full-time NBA scout. The former Duke star made her way up the ranks quickly, getting promoted to the assistant coach just before the playoffs. In 2019, the Sacramento Kings hired Harding as an assistant coach and a player development coach.
For Black History Month, Beyoncé posted a collage of 48 black men and women she finds inspiring. One of them was Lindsay Harding. She said:
"I don't think about being a trailblazer. But when I saw that I made Beyoncé's list, that's when it hit me. I have young girls, in high school or college or even younger, saying, 'I want to have a career in the NBA. I want to coach or be in the front office.' When I was their age — I just didn't see it."
The Raptors' Brittni Donaldson Is The League's Youngest Female Coach
Donaldson basically grew up with a basketball in her hand, but it was her job as a data analyst that led her to her assistant coaching job with the Toronto Raptors. Donaldson's knowledge of the game, not to mention her ability to out play most of the guys, made her stand out. Eventually the Raptors offered her a job making her the youngest female coach in the NBA. Not bad for 27 years old.
WNBA Star Teresa Weatherspoon Joined The Pelicans
Five-time All Star and Hall of Fame member Teresa Weatherspoon became a WNBA legend during her tenure on the New York Liberty. In 1997, she led the Liberty to the team's first time ever appearance in the WNBA Finals and again in 1999. In October, 2019 Weatherspoon added coach to her resume when she took on a player development role for the New Orleans Pelicans.
Kristi Toliver Coached And Played At The Same Time
Back when Sparks star Kristi Toliver was still playing for the Mystics, she spent her offseason working as an assistant coach for the Washington Wizards. And while the job was a stepping stone into coaching in the NBA, Toliver actually took a pay cut to do it. She was paid just $10,000 to work for the Wizards due to salary cap rules in the WNBA. Toliver's the only player to coach and play at the same time.