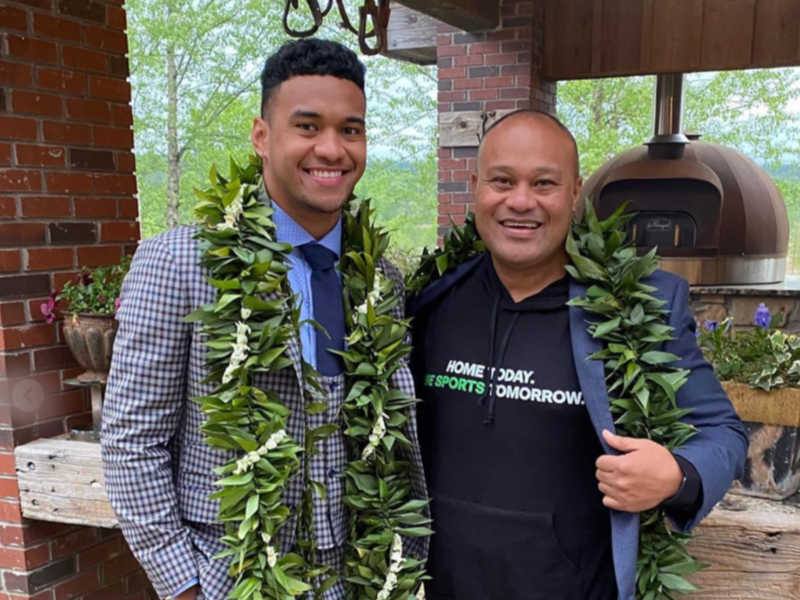 We can't stop replaying the best 2020 NFL draft moments. 19.6 million people tuned in for 2020 NFL Draft First Round, 8 million more than tuned in last year.  The success wasn't just in the ratings. The stripped down draft allowed the league to focus the draft on something it rarely focuses on: hopes, dreams and hard work paying off. 

That's because the 2020 NFL Draft was all heart.  Gone were the Bellagio Fountains and the close-ups of athletes and their team of agents.  Instead cameras captured players sitting in their childhood homes, waiting to hear their fate.  Anxious and emotional parents surrounded their kids as fans got to see the genuine emotion players feel when they hear their name called. Or, in this case, when they get a FaceTime call from Jerry Jones saying, "Welcome to Dallas!"  It felt like an un-curated experience, refreshing from a league that curates everything.

The NFL often uses the slogan "Football is family."  This year's draft really was.  While the NFL isn't perfect, this year's virtual draft got pretty close.  We still don't understand the Harry Conick Jr. of it all, but we'll take it.  Maybe Beyonce will be free next year.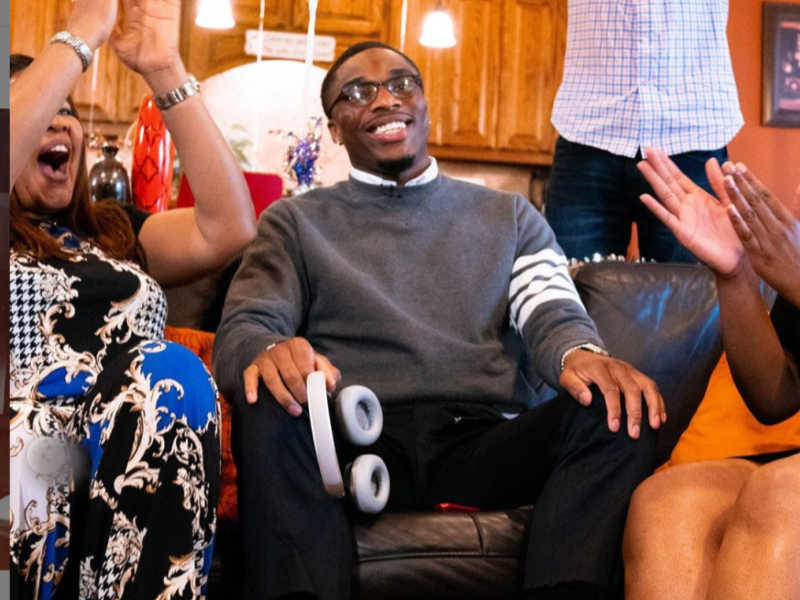 10 Best 2020 NFL Draft Moments: First Round 
1: Joe Burrow Was Not Surprised.  
LSU's Joe Burrow was drafted first.  And though he didn't appear overly surprised or emotional when he got the call from the Bengals, he had good reason.  He knew his fate the day before.  That's because the Bengals called Burrow Wednesday to welcome him to the team.  They even sent Joe and his parents "Burrow" jerseys with the number 9 on them, the number he'll wear next year as the staring QB in Cincinnati.
2: The Green Bay Packers Confused Everyone. 
The Packers made a big move, trading up to acquire QB Jordan Love.  That proved confusing for Packers fans since Aaron Rodgers still reigns supreme in Green Bay.  And while Packers fans had expected GM Brian Gutenkunst to draft receivers to help Rodgers, it's clear he has a succession plan in place for if (or when) Rodgers retires.  If Jordan Love doesn't mind warming the bench for a few years, he may get the benefit of learning from one of the best without the pressure of being a kid leading an NFL franchise.  It worked for Jimmy Garoppolo.  
3: Tua Tagovalioa Is Just What Miami Needs. 
Miami Dolphins fans finally have some hope that the team could turn around with the No. 5 pick, Alabama's Tua Tagovalioa.  Questions surrounding Tagovalioa's health have dogged him ever since a dislocated hip and wall fracture ended his 2019 season.  He is the most efficient quarterback in college football history and the Dolphins said they felt "very comfortable" choosing him. 
4: NFL Commissioner Roger Goodell TikToks
Roger Goodell can't dance, not that there's anything wrong with it.  When Alabama's wide receiver Jerry Jeudy tweet'd that since he couldn't shake Goodell's hand draft night, he wanted to TikTok with him, Goodell obliged.  Jeudy was chosen 15th by the Denver Broncos.  Then the two did the "Toosie Slide" together. Virtually, of course.
5: Henry Ruggs Wears A Bathrobe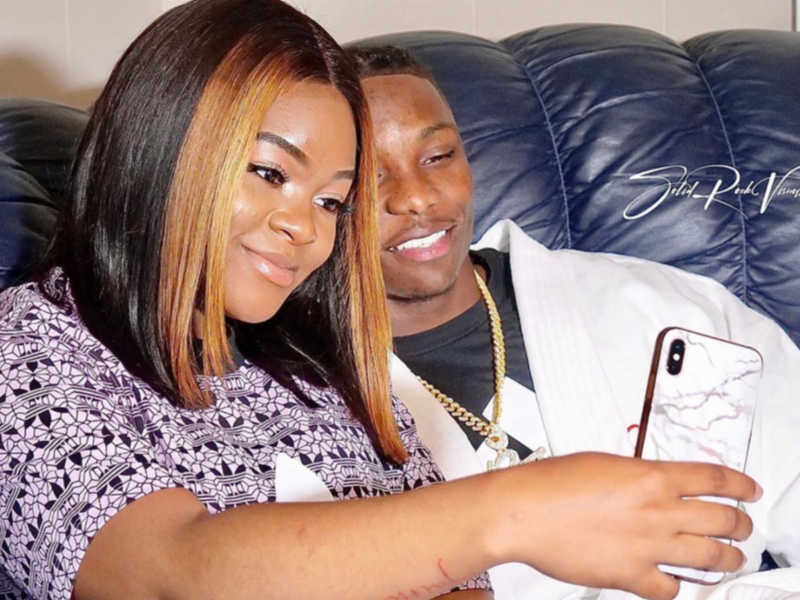 Raiders fans were thrilled to see Alabama's star receiver Ruggs chosen 15th, but were confused why he was wearing a terry cloth robe for the entire telecast.  Turns out Ruggs was paid to wear the robe, sponsored by Old Spice "to call attention to the company's $320,000 donation to United Way."  
6: Don't Mess With Isaiah Wilson's Mom
When Georgia's offensive tackle heard his name called as the 29th pick by the Tennessee Titans, he was overcome with emotion.  In effort to comfort him, Wilson's girlfriend sat on his lap not knowing she was blocking his camera shot.  That's when mom stepped in and, at first nudged Wilson's girlfriend to move, then forcibly picked her up, live on TV. 
7: CeeDee Lamb Might Find Himself Single Soon
When Oklahoma's CeeDee Lamb was picked at No.17 by the Dallas Cowboys, his phone (s) started to blow up.  That's why his girlfriend, Crymson Rose, grabbed his phone to help field the calls.  With the cameras zooming in on Lamb, he snatched his phone back from her, without so much as a word. 
Twitter had a field day with this one, so much so that Rose clarified the incident saying, "His agent was FACETIMING him while he was on the phone with the Cowboys, I was doing the GF thing gonna answer it for him, sheesh."  If he grabs the ball as fast as he grabbed that phone, the Cowboys are in good shape.
Let's Sportify It:  Getting drafted in the first round of the draft isn't just bragging rights for players, it's lucrative.  A "rookie compensation pool"  is split amongst the 32 teams. This year the rookie pool is $1.4 billion. First round contracts this year will range from 10.8 million for No. 32 pick Clyde Edwards-Helaire to the $36 million due Burrow. First round picks generally receive four year contracts with a fifth year option. 
Photo: @tuamaan/Instagram