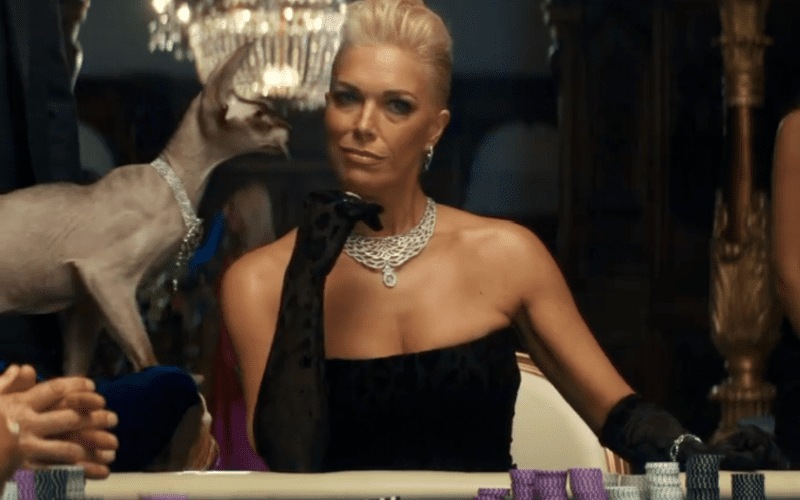 From ads featuring Serena Williams to Lindsey Lohan, Super Bowl LVI ads are sending a strong message. Sexist Super Bowl commercials (hello, Carl's Jr.), aren't going to fly anymore. Super Bowl commercials have a long history of sexism, from the way women are depicted on screen, to the fact that females were rarely depicted at all. Half the audience for Super Bowl LVI will be female, but historically less than a third of Super Bowl commercials feature women as the main character or hero of the ad. When women have been featured in Super Bowl ads, they're usually depicted as chubby nags or uber-hot models violating fast food.
But with more women in leadership roles in both advertising and in sports, and more women and men calling for change, this year's Super Bowl ads aren't that sexist. Brands spent a record-high of up to $7 million per 30 second ad. And in a post #MeToo world, risk-averse brands aren't willing (wisely) to alienate half the viewing audience, especially when that audience is mostly responsible for how the family budgets gets spent.
For Super Bowl LV, only 10% of Super Bowl ads were directed by women or people of color. This year, Super Bowls ads aim to feature more women and people of color on screen and behind the scenes. And while advertisers in general are leaning into humor for their Super Bowl LVI commercials as a way to ease some post-pandemic pain, what's important this year is the depiction of women and people of color leans less into tired stereotypes than ever before.
Our ten favorite Super Bowl LVI ads feature strong, funny, clever women in both lead and co-starring roles. We're not big fans of Carvana's "Oversharing Mom" ad. We'll tell you why. Quickly. (We'd hate to get accused of oversharing). But first, our favorite Super Bowl LVI ads that aren't that sexist.
Lindsey Lohan Explains "What Happened To Lindsey?"
Lindsay Lohan wins Super Bowl LVI is not something we expected to write, but here we are. Lohan's Planet Fitness ad is rich with humor, mostly at Lohan's expense, while celebrating strong, fit women. Welcome back, Lindsay.
Scarlett Johannson Doesn't Really Want Alexa To Read Her Mind
For Super Bowl LV, Amazon's Alexa ad featuring Michael B. Jordan had viewers pressing "add to cart" on an Alexa. This year, Amazon's doubled down on its "If Alexa could read your mind" premise, this time featuring real-life married couple Scarlett Johannson and SNL's Colin Jost. Amazon's Alexa ad hits the humor mark, pokes fun at marriage, without poking fun at women and wives. Well done.
Mila Kunis and Demi Moore Share More Than Just A Husband For AT&T
Not only do actresses Mila Kunis and Demi Moore share a remarkably similar look, they share a husband in Ashton Kutcher. Instead of depicted the two accomplished actresses as catty women fighting over a man, AT&T's ad features two over-confident actresses sure it's their time to shine. Kudos to AT&T for getting this one right. And kudos to Kunis for doing an ad with her husband's ex-wife.
Serena Williams Embraces Her Inner Strength For Tonal
At-home workout brand Tonal chose tennis ace Serena Williams for its first-ever Super Bowl ad. In the ad Williams reminds viewers not to be afraid of their strength. Featuring a female as the commercial's hero is a big statement from a fitness brand. And making Serena the role model for strength for any gender is an industry shift we hope others follow. FWIW: Williams is an investor in Tonal as are other sports stars, including the Los Angeles Lakers' LeBron James.
Rakuten Wins With "Ted Lasso" Star Hannah Waddingham
"Ted Lasso" fans will delight in seeing the show's star Hannah Waddingham play her signature cunning ice queen role. The British actress channels her inner-Bond villain as she sits across a high end poker table, seemingly at odds with another women. But instead of competing over poker, the two women are out to show who got the best deal on everything from shoes to a flat screen TV. Spoiler: she who uses Rakuten wins the game.
Zendaya's Squarespace Ad
Zeus & Hera For BMW
Zeus, played by Arnold Schwarzenegger, is the star of BMW's electric car commercial — but Salma Hayek's Hera is the problem solver here. So while Hayek gets the co-starring role, she's not relegated to an after thought or arm candy. That's a total win for Super Bowl LVI.
Fortune Awaits: Draft Kings
Approximately $1 billion will be wagered on Super Bowl LVI. Betting brands have mostly targeted male fans who bet big and often. Makes sense, except women are better bettors and more loyal to a brand. Draft Kings isn't only targeting women by featuring actress Emily Jones, they are including women in the conversation. By betting on women, Draft Kings is moving toward a more inclusive betting culture that realizes women are an asset worthy of engaging. And yes, we said it. Women are better bettors.
Super Bowl LVI Commercial Teasers
Megan Thee Stallion For Doritos
Miley Cyrus Asks "What Would Dolly Do?"
As Promised, Carvana's Stereotype'y Oversharing Mom Ad
It's true, some moms overshare. So do some dads, kids, and humans in general. In an advertising landscape that usually features bikini-clad models getting overly personal with beer, burgers, or nerdy guys, depicting a mom as too chatty isn't the most offensive Super Bowl ad we've seen.
But, Carvana misses an opportunity to break from stereotypes and create an ad with an aspirational character rather than a cringe-worthy mom who induces eye rolls every time she speaks. "Not as sexist as usual" isn't an ideal benchmark. Do better, Carvana. Your colleagues are.