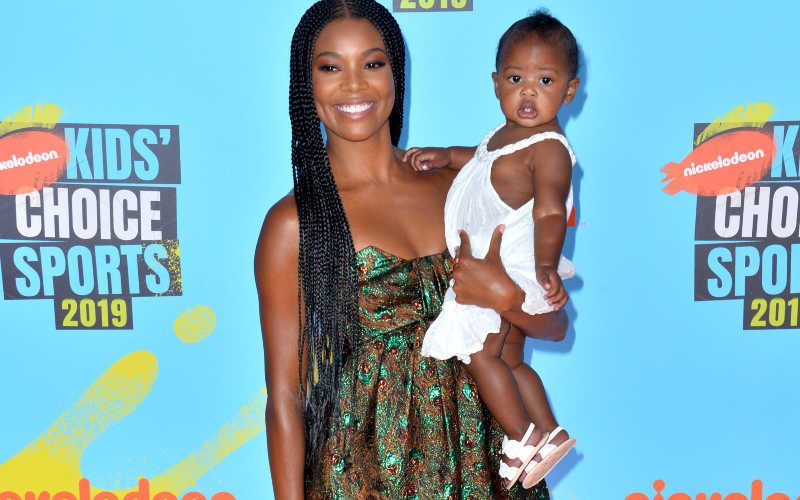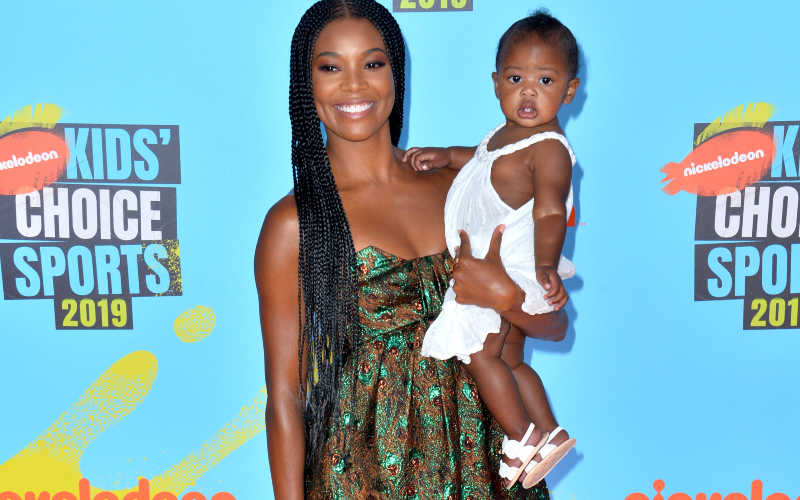 Ever since we laid eyes on Gabrielle Union and Dwyane Wade's daughter Kaavia James, we couldn't stop following along. That's because Kaavia James Union Wade, the sports world's most famous Instagram baby, has facial expressions worthy of the stars of SNL. It's as though she was born an expert at giving side-eye.
Fans have been reveling in Kaavia's myriad of stare downs, eye rolls and big toothy smiles since her parents first started sharing her on their social media accounts. Even Gabrielle Union and Dwyane Wade are seemingly aware of Kaavia James's gift for encapsulating a moment, often captioning her photos as simply as "MOOD."
Nothing has given us a mood more than the COVID-19 induced quarantine. Sure we're grateful we have governors and mayors that want to keep us safe, but after a few months stuck at home we're nothing but a mood. And since Kaavia James can tell an entire story with one Insta-stare, there's no one better to encapsulate our quarantine mood than Kaavia James. It's uncanny, right?
Kaavia James Is All Of Us When That Amazon Package Arrives
While we used to take it for granted that UPS or Amazon would deliver in what seemed like seconds after we'd press "Purchase," quarantine has turned two-day delivery into two-week delivery. When that truck finally rolls up our street, we couldn't be happier.
How We Think We Look When We Put On Real Clothes To Get Coffee
We're slightly missing the clothes in our closet and are having serious separation anxiety from our heels. When we do venture out, even for something as simple as coffee or groceries, we feel like we're walking the red carpet even if we're just wearing nicer sweats than those we wore for four days at home.
When There's One Roll Of Toilet Paper Left At The Market
Never did we picture a time in our lives when we'd get so excited about spotting paper products at the supermarket, but here we are.
Us When The Fam Catches Us Hiding The Good Candy
No human should have to survive an international pandemic without some Mike & Ike's and a bag of Swedish Fish. Love means never having to say you're sorry. It doesn't mean the family gets to know where you hide your stash.
Week 4 Beauty Regime
Sure those at-home masks and peels were fun for the first three weeks, but by Week 4 we were pretty much slathering anything on our face. It's not like anyone was there to see it.
Us Trying To Be Patient While Everyone Else Figures Out Zoom
You never realize how challenging it is to do something so simple as a Zoom call until you schedule one with relatives. We're not sure why none of them can figure out how to enter the call without 47 texts to tech support, but we know we spend most of our scheduled Zoom call time troubleshooting for frustrated relatives.
When We Can't Get Any Alone Time
Remember alone time? Us, too. We miss it. Real bad.
When Someone Asks For Another Meal
Someday scientists will prove that people ask for more meals during quarantine than normal. If you're the meal-maker in your house, Kaavia James' face is one you've grown accustomed to making. We have.
When Someone Gets Too Close At The Grocery Store
Even if you're not a germaphobe, it's hard not to get twitchy when someone gets within the 6-feet radius we've all grown accustomed to giving one another.
When The Friend With The Pool Invites You Over For Social-Distanced Swimming
Note to self, always have at least one friend with a pool. That pool comes in real handy when you're going out of your mind with boredom during a quarantine.
Us On Day 90, Realizing It's Day 90.
There's no quicker way to break your quarantine spirit than looking at the calendar and realizing just how long it's been since you saw friends, went to dinner or went outside without a mask.
Us, One Minute Into Family Movie Night
You never know how tired you are until someone says, "Let's watch Trolls World Tour again." Night, night.
Thanks Kaavia James, for letting your face say exactly what we've been thinking. Your adorable photos have helped make this quarantine a little less moody.
Image:  Featureflash Photo Agency / Shutterstock.com