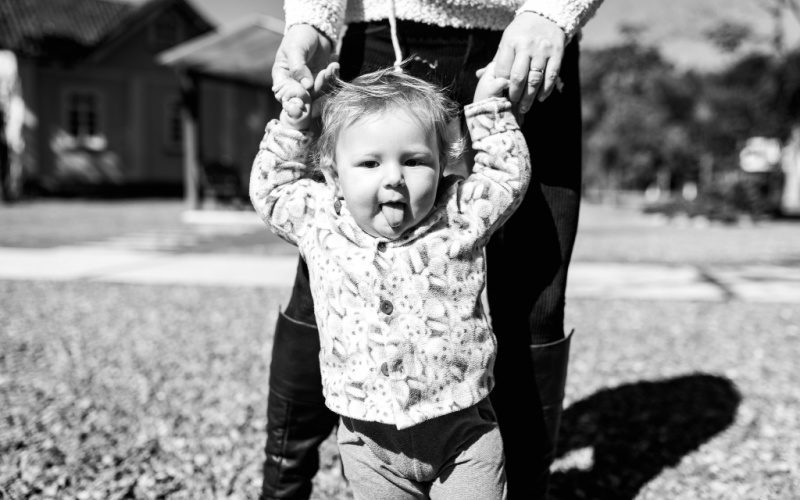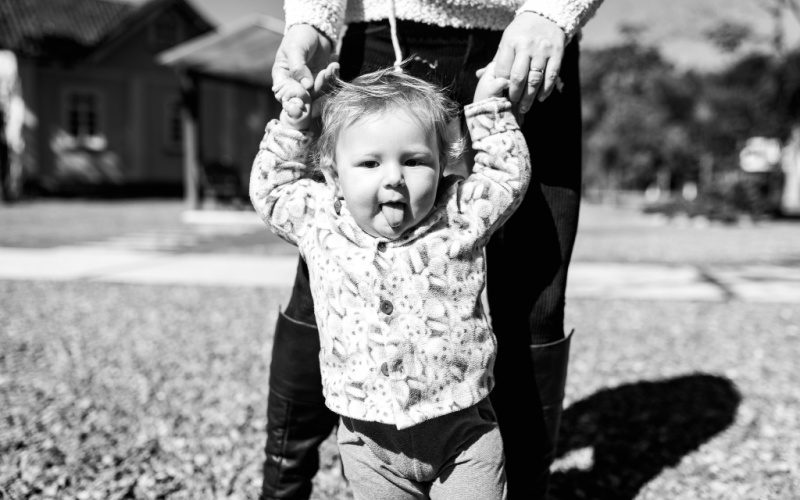 Looking through childhood photos of famous athletes, it's hard to believe these chubby, cheeky little boys and girls, wearing smiles as oversized as their Little League uniforms, grew up to become the sports world's most celebrated superstars. But for players like USWNT's Megan Rapinoe, the Golden State Warriors' Klay Thompson, and Olympic gold medalist Simone Biles, even in their cute pictures from childhood, these future stars already stood out.
And despite these athletes totally dominating their sports now, they were once little kids who would rather do anything than smile for the camera. Now, they're used to it, but back in the day, when mom and dad just wanted "one more picture", these kids would have much rather gone back to playing.
Whether it's Michael Phelps' as a sweet baby, or JJ Watt's in first grade, we love seeing these amazing childhood photos of the world's most famous athletes.
ADORABLE CHILDHOOD PHOTOS OF FAMOUS ATHLETES
LEBRON JAMES
Despite the sweet photo, the 4-time NBA champion told ABC News, "I could have been a statistic." James had a rough childhood in Arkon, Ohio, but the Los Angeles Lakers superstar continues to give back to the city of Akron through his I Promise School.
MEGAN RAPINOE
The USWNT star grew up one of five siblings in Redding, California, including her twin Rachel. But as a child her older brother Brian was her hero. Now Brain says it's the other way around.
JJ WATT
Even at age 7, the Arizona Cardinals defensive end know he wanted to grow up to play in the NFL. Watt, whose brothers Derek and TJ both player for the Pittsburgh Steelers, has become one of the most influential players in the NFL by raising over $30 million for hurricane relief.
CRISTIANO RONALDO
The Portuguese soccer star is the youngest of four siblings and was named after Ronald Reagan, one of his father's favorite actors. By the time Ronaldo was ten years old, he was already recognized for his talent. By the time he was a teen, he signed with Sporting Portugal. At 16, he signed with Manchester United and earned a record-breaking salary for his age.
TIGER WOODS
Tiger's father Earl Woods had big dreams for his son, who learned to play golf as a child. By the time he was eight, Tiger had charmed American audiences with an appearance on Good Morning America.
MIKE TROUT
The son of Minnesota Twins star Jeff Trout, the New Jersey native created a high school record by hitting 18 home runs. By the time he was 17, Trout was known as one of the fastest and strongest junior players. Trout made his MLB debut for the Los Angeles Angels of Anehiem at the age of 19.
SIMONE BILES
The Houston, Texas native and her three siblings grew up in foster care due to their parents' battle with drugs and alcohol. It wasn't until her maternal grandparents Ronald and Nellie Biles and Ronald's sister Harriet Thomas adopted them all, that Simone had a stable home.
She discovered gymnastics at the age of six when her day care group was on a field trip. She began imitating moves and was quickly spotted by instructors who requested she join the gymnastics club. Simone later switched to homeschooling to allow more time for gymnastics training.
KLAY THOMPSON
The Golden State Warriors star is the son of Julie and Mychal Thompson. The elder Thompson was an NBA star himself, playing for the Trail Blazers, the Spurs, and the Lakers.
Klay was born in Los Angeles, California. But when he was two his family moved to Lake Oswego, Oregon ,where he played on a Little League team with future Cleveland Cavaliers star, Kevin Love.
FERNANDO TATIS JR.
Fernando Tatis Jr was "born to play in the big leagues" according to his father, former Cardinals star Fernando Tatis Sr. Tatis Jr. was born during his dad's third MLB season and already had baseball on his mind. His father said of his son, "As soon as he opened his eyes, everything he watched was big league baseball."
BLAKE GRIFFIN
The Brooklyn Nets star, who was recently traded by the Detroit Pistons, grew up in Oklahoma City, Oklahoma, the son of black father and a white mother. Griffin and his brother Taylor, who plays professional basketball in Italy, were homeschooled by their mother. Before focusing on basketball, Griffin played football and baseball.
MICHAEL PHELPS
Arguably the greatest Olympic swimmer of all time Michael Phelps and his two sisters were raised by their mother, a middle school principal, after their parents divorced. At the age of 15, Phelps competed at Sydney, 2000, becoming the youngest man on the USA team for an Olympic Games in 68 years.
SYDNEY LEROUX
The USWNT and Seattle Reign star is a Canadian-born professional soccer player who was raised predominantly by her mother Sandi Leroux, a former member of the Canadian national softball team. Her father was a professional baseball player who pitched briefly for the California Angels in 1986
KEVIN LOVE
Cleveland Cavaliers star and mental health warrior Kevin Love was born in Santa Monica, California, but was raised alongside his two sisters in Lake Oswego, Oregon. Kevin's father Stan Love also played in the NBA and is the younger brother of Beach Boys co-founder Mike Love.
LINDSEY VONN
The Minnesota native has skiing in her blood. Vonn's father, Alan Kildow, was a former junior national ski champion. Lindsey Vonn started skiing at the age of 2. By the time she was seven, Vonn was skiing the slopes of Colorado. By the time Lindsey was in sixth grade, her family permanently relocated to Vail, Colorado, so Lindsey could further her skiing. Vonn is one of the six women to have won 'World Cup' races in all five disciplines of alpine skiing, downhill, super-G, slalom, giant slalom, and super combined.