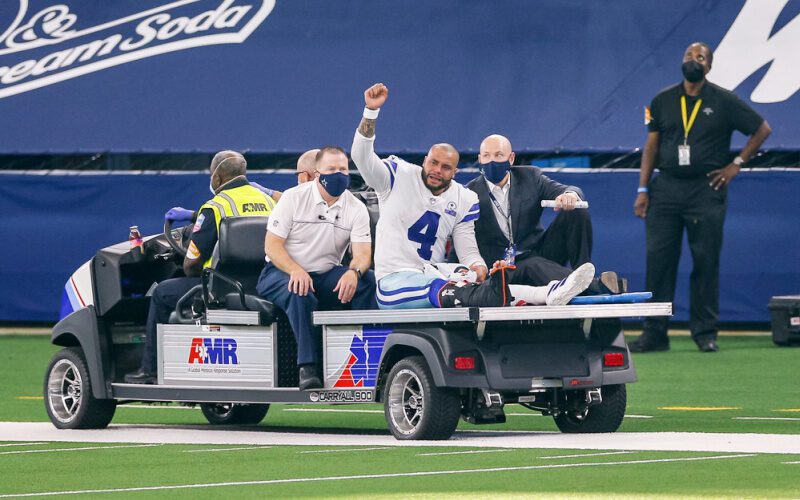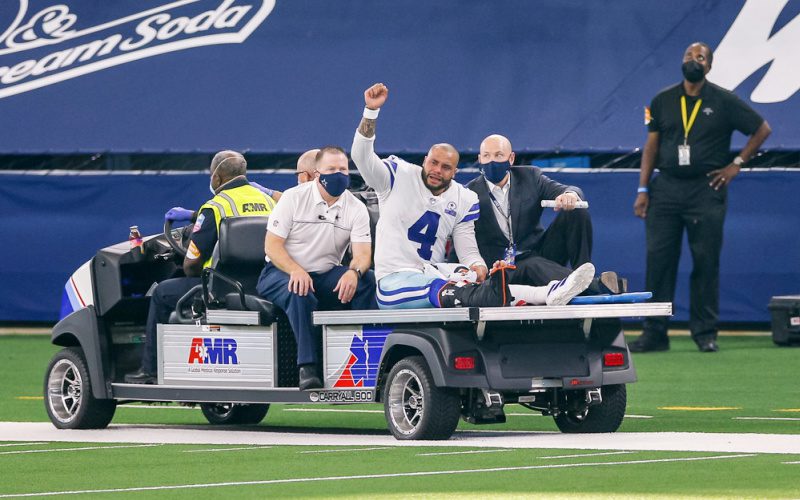 The Dallas Cowboys are getting their third shot at being the stars of the show, the show being HBO's five-part docu-series "Hard Knocks", which gives viewers a real-time look inside NFL training camp. They say everything's bigger in Texas, so it makes perfect sense that "America's team" has been chosen for a record-breaking third time to headline "Hard Knocks". In its 20th-anniversary season, the HBO/NFL Films-produced show will debut on August 10th at 10:00 pm ET. The Cowboys, who were also featured on "Hard Knocks" in 2002 and 2008, are the only NFL franchise to be featured on the show three times.
The Dallas Cowboys are one of the most storied franchises in NFL history, with their larger-than-life owner Jerry Jones, infamous cheerleaders, and die hard fans. Ken Rodgers, vice president and senior coordinating producer at NFL Films, said in a statement, "Tens of millions of fans love them, but just as many people love to hate them. Either way, when the Cowboys show up people watch, which makes them perfect for Hard Knocks. This year, their high-profile status as 'America's Team' is paired with uniquely interesting storylines. We can't thank [Jerry] Jones and [Mike] McCarthy enough for letting us tell the story behind what we hope is the beginning of an exciting year in Dallas."
"Hard Knocks" seasons as of late have been short on drama. Recent seasons of the once high-intensity show have felt more like a marketing tool for the team, like the 2020 season snooze-fest that had the L.A. Chargers sharing a season with the L.A. Rams. Neither team is known for big personalities. And the high-drama promised focused on the two teams moving into their new shared So-Fi stadium, which didn't exactly make for riveting content. Instead of focusing on potential conflict as the L.A. Chargers pitted veteran quarterback Tyrod Taylor against rookie Justin Herbert, "Hard Knocks" showed long meandering scenes with then-Rams quarterback Jared Goff golfing in his backyard or followed along as Rams cornerback Jalen Ramsey went house-hunting.
Long ago, say back in 2012 when "Hard Knocks" visited the Miami Dolphins training camp and the team's star receiver Chad "Ochocinco" Johnson got cut from the team while cameras were rolling, "Hard Knocks" delivered compelling stories filled with unfiltered emotion and intense storytelling. There's hope the drama is back as HBO goes behind the scenes in Dallas.
Here are the storylines you can expect to see when "Hard Knocks" goes to the Dallas Cowboys training camp this season.
THE RETURN OF DAK PRESCOTT TO THE DALLAS COWBOYS
During the 2020 season Dak Prescott, the Cowboys' star quarterback suffered a gruesome broken leg that ended his season. Prescott's future with the franchise became uncertain and questions arose as to whether not the Mississippi alum, who was not taken until the fourth round of the 2016 NFL Draft, would remain with the team and become its franchise quarterback.
Dak's uncertain future became more clear when he signed a four-year $160 million deal in early March, cementing his future with the team and placing him amongst the league's highest earners.
But with a big contract, comes big expectations. The Cowboys went 6-10 last season finishing third place in the NFC East, a division they should have easily dominated. Dak may have signed a lucrative contract, but he's still got a chip on his shoulder that dates back to the NFL Draft. Coach Mike McCarthy and owner Jerry Jones will be expecting Prescott to deliver a championship season, or risk being traded away like Carson Wentz and Jared Goff who signed lucrative contract extensions only to be traded shortly afterward.
COACH MIKE MCCARTHY IS NO LONGER THE NEW GUY
It's tough to blame last year's dismal season on coach Mike McCarthy, who was in his first year with the team during the 2020 season. Prescott was injured, the league struggled to press on despite the Covid-19 pandemic, and Cowboys stars like Ezekiel Elliott struggled without his star quarterback at the helm. But in year 2 with the team, former Green Bay Packers coach Mike McCarthy will have to prove he can bring "America's Team" back to greatness or risk being fired like his predecessor Jason Garrett.
SPEAKING OF EZEKIEL ELLIOTT
Elliott, the team's star running back who was also drafted during the fourth round of the 2016 draft, scored 12 touchdowns during the 2019 season. But in 2020, Elliott's production dropped drastically once Prescott's season ended prematurely.
In 2019, Elliott received a staggering six-year $90M contract extension, for which he had heavily lobbied. Expect Zeke to wage an epic bounce-back campaign this season, starting at NFL training camp, in order to prove he's worth all that cash.
Image: Andrew Dieb/Icon Sportswire