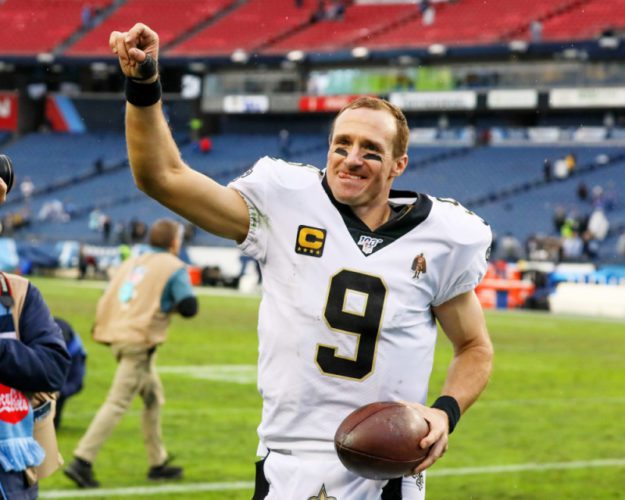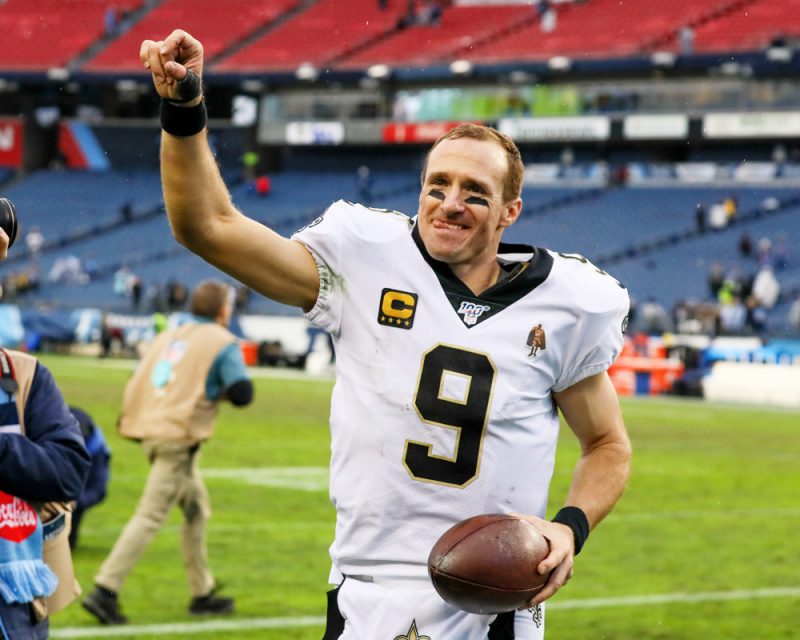 New Orleans Saints fans are emotional today, reacting to news of Drew Brees retiring. At the end of the 2020 NFL season, Brees was rumored to be contemplating bidding farewell to professional football. Today Brees announced he was ending his storied 20-year NFL career, 15 of which were played with the New Orleans Saints, by taking to social media to announce he was hanging up his cleats at the age of 42.
The sole active member of the 2001 NFL Draft Class, it was Brees' four children who actually announced their dad's retirement. In an adorable Instagram video, the Brees kids announced dad was retiring "to spend more time with us!"
Brees, who wrote "I poured my heart & soul into being your Quarterback", said he remains dedicated to the city of New Orleans and that now his real life's work begins. If his four young kids have anything to say about it, that work starts with them.
Image: Stephen Lew/Icon Sportswire
DREW BREES' CHILDREN ANNOUNCE HIS RETIREMENT
Athletes and celebrities quickly shared heartfelt tributes to the Saints quarterback, including a funny and touching tribute from rival Atlanta Falcons.
TOM BRADY
Brady became a division rival in the NFC South in 2020 when he signed with the Tampa Bay Buccaneers. The Saints and the Bucs faced one another in the Divisional Round of the 2020 playoffs with the Bucs beating the Saints 30-20.
After the game, Brees and Brady were seen playing catch with their kids, marking the last time the two would play one another.
BAKER MAYFIELD
Cleveland Browns quarterback Baker Mayfield was in middle school when Brees first started in the NFL. Brees has served as inspiration to the young QB, who hopes to have a career as long as Brees'.
ELLEN DEGENERES
Ellen Show host Ellen Degeneres is not only from New Orleans, she's a devoted Saints fan. She had only kind things to say about the other most famous person from New Orleans.
ELI MANNING
Former New York Giants quarterback Eli Manning has been enjoying his retirement. Manning, who retired in January, 2020, said he "got out at the right time." He was one of the first to welcome Brees to retirement.
THE ATLANTA FALCONS
The Atlanta Falcons' tribute video to Drew Brees went viral within minutes of posting. NFL fans will miss Drew Brees. His opponents won't.
BREES' LAST THROW IN THE NFL
Sadly, Brees' last throw in the NFL was intercepted by the Buccaneers' Mike Edwards.
NEW ORLEANS SAINTS
Drew Brees announced his retirement 15 years to the date from signing with the New Orleans Saints. Brees had a great run as the Saints' quarterback, leading his team to the playoffs nine times in 15 years, winning Super Bowl XLIV following the 2009 season against the Indianapolis Colts.
Drew Brees will be missed, just not by the Atlanta Falcons.