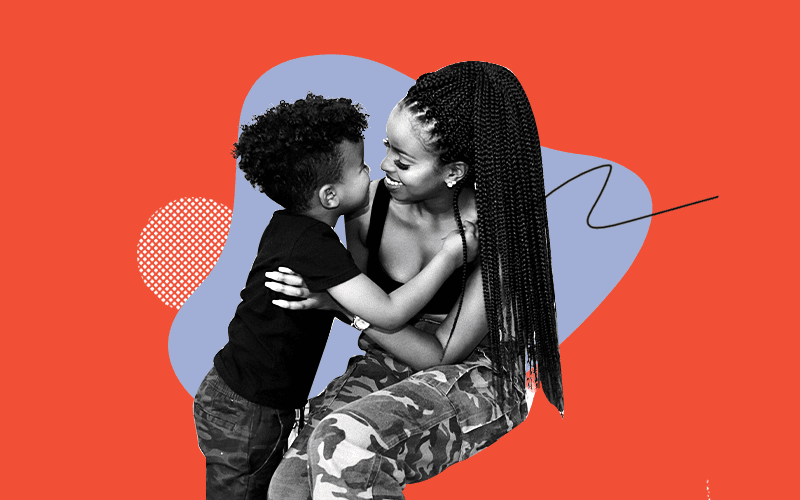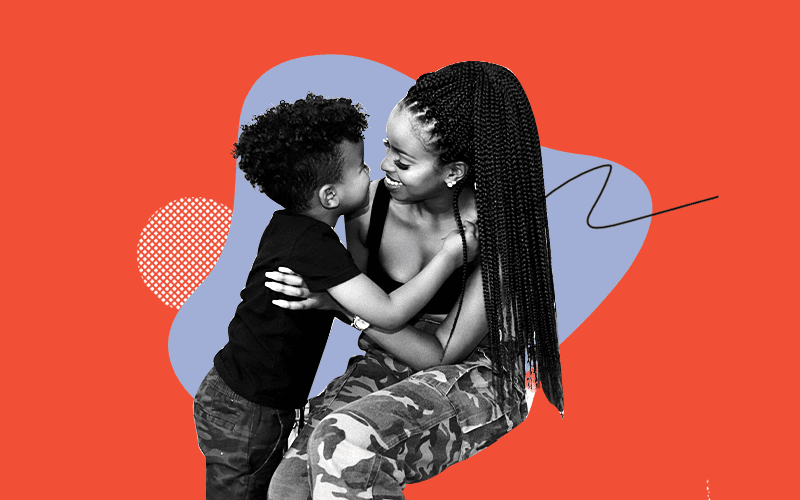 In pro sports it's the dads like Michael Jordan's dad James or Serena Williams' dad Richard who get all the credit for raising stars, but we're thinking it's pro athlete's moms who are the true game changers for most sports stars. When most of us think back to our childhoods, it was mom who got us to practice, helped with schoolwork, kept our spirits up even when we were down and kept us reaching for the stars. Pro athletes are no different.
When the Nets' Kevin Durant accepted his MVP trophy in 2014 he famously dedicated it to his mom, Wanda Pratt. When former Bulls star Derrick Rose accepted his 2011 N.B.A. MVP award he, too, credited his mom. And UFC champ Ronda Rousey was not only raised by her mom Anna Maria deMars, but her mom set Ronda on the path to be a champion fighter.
In honor of Mother's Day, we're paying tribute to those pro athlete's moms, and then some. It's cool that dads get credit where credit is due, but today it's time for these pro athlete's moms to get the credit they deserve.
Wanda Pratt: Kevin Durant's Mom
There is no pro athlete's mom who defines sports mom quite like Wanda Pratt, thanks to Kevin Durant's 2014 N.B.A. MVP acceptance speech. Durant famously, and tearfully, called Wanda "The Real MVP" for all her sacrifices working as a federal employee raising Kevin and his brother Anthony as a single mom.
Wanda has been a regular on the OKC and Warriors' sidelines. She's now a motivational speaker and gives her time the Kevin Durant Charities. In 2016 Queen Latifah produced the Lifetime Movie, "The Real MVP: The Wanda Durant Story."  It's safe to assume she'll still find time to take her place on the Nets sideline when the 2020 season begins.
Wanda Pratt, The Ultimate Supporter:
"For ALL of you who question my son as a Man, question his Heart, question his Integrity and question his LOVE for the game of basketball, you DON'T know him. He has a heart of a true Warrior! This too shall pass. God Bless you ALL."
Dr. AnnMaria De Mars: Ronda Rousey's Mom
Pro athletes often talk about wanting to follow in a parent's footsteps, but UFC fighter Ronda Rousey really did. Her mom, Dr. AnnMaria De Mars was the first woman to win a World Judo Championship in 2008. De Mars raised Ronda and her three sisters as a single mom after the death of Ronda's father, Ron Rousey.
Ronda won an Olympic bronze medal in judo at the 2008 Games in Bejing. She started competing in Judo at the age of 11 with her mother.
AnnaMaria De Mars' Words Of Wisdom:
"You don't owe anybody else your life, and you don't live your life by other people's expectations."
Gloria Lee James: Le Bron's Mom
At the age of 16, Gloria Lee James became a mom to a son, her only child. With his dad long gone, Gloria gave her son her last name. For a few years, Gloria relied on the help of her mother in raising LeBron. But when Gloria was 19, her mom died from a heart attack leaving her to raise LeBron on her own.
When LeBron was 5, Gloria was no longer able to financially support the family home and lost it. The James' moved 12 times in three years before Gloria finally made the hardest decision of her life, to put LeBron in someone else's hands. For a year, LeBron went to live with his football coach and his wife, while Gloria got back on her feet. James admits he loved being there and loved the stability of the family. From then on, he had a lifetime of coaches, mentors and extended family members thanks to Gloria making that tough decision.
Gloria James, To At-Risk Youth:
"I'm very simple and down to earth. So if you ever need a shoulder to cry on, an ear to speak into, a hug, anything. We're a big happy family." 
Sandi Leroux: Sydney Leroux's Mom
It's all in the genes for Olympic gold medalist and forward for the Orlando Pride Sydney Leroux. Her mom, Canadian softball star Sandi Leroux, raised Sydney on her own since birth. As a single mom, Sandi worked the graveyard shift at a grocery store so she could be home by 7 a.m. to take Sydney to the soccer field. Sandi saw her daughter's athletic potential early and did everything in her power to support her though Sydney said, "I could have told her I wanted to be an astronaut and she would have found a way to get me to the moon." 
Sandi Leroux, Proud Mom:
"I'm proud of how she's turned out because she's had it tough and she's dealt with things really well."
Jacqueline Cruz-Towns: Karl-Anthony Towns' Mom
Karl-Anthony Towns has always had a special place in his heart for his mother's Dominican culture. Towns calls his first trip to his mother's native country when he was 15, "special" and chose to play for the Domincan national team rather than the U.S. team for the 2012 Olympic Games in London. Despite the team losing in qualifications Towns said, "It was a chance to represent my mother and a big part of my family. 
Jacqueline Cruz-Towns died in April from complications related to COVID-19. The Timberwolves said Jacqueline was the matriarch of the Towns family and a regular fixture at her son's games.
Jacqueline Cruz-Towns On Her Son's Gratitude:
"He noticed what we've done for him, how we've gone and given our all for him. He noticed that. As a young man, children don't always realize that. … That was very rewarding."
Diana Benedict: Mookie Betts' Mom
In 2018 the Dodgers' star became the only M.L.B. player to be awarded the league MVP award, Silver Slugger, Golden Glove, batting title and World Series all in one season, but the former Red Sox start has his mom to thank for that. That's because Betts' mom, Diana Benedict was his first Little League coach.
In addition to winning the 2018 World Series with the Red Sox, Mookie also bowled a perfect game in the 2017 World Series Of Bowling. Betts has his mom to thank for that as well. Benedict is a champion bowler as well.
Getting In The Game With Diana Benedict:
"You have to be honest with your kids. I commend Mookie and pat him on the back when he does well, but you also need to hear, 'You need to work on this.' You've got to hear the good and the bad. You can't just praise kids all the time and then (they) never hear the other side of it."
Brenda Rose: Derrick Rose's Mom
The Pistons' Derrick Rose says his mom is obsessed with him referencing the veritable shrine she has of his accomplishments in her basement. The two are notoriously close , with Rose even going M.I.A. on a 2017 Knicks game because he wanted to be with his mother in Chicago for a private family matter.
Rose's dedication to his mom makes sense. She raised Derrick and his three siblings as a single mom in the tough Chicago neighborhood of Englewood. When it came time for the former No. 1 pick to accept his 2011 MVP Award he tearfully thanked the most valuable person in his life, his mom.
He said,
Brenda Rose, my heart, the reason that I play the way that I play…I think about her when she had to wake me up, go to work and just making sure that I'm alright and making sure the family is alright. Those are hard days…you keep me going every day and I love you and I appreciate you being in my life."
Brenda Rose On Keeping Her MVP Son Humble:
"He was never put in a position when you're like 'up there' you're one of the regular kids in the family,"
Deann Watson: Deshaun Watson's Mom
Deann, the Texans' QB's mom, is a fixture on the sidelines of her son's games. Watson raised her four children alone, struggling in government housing. But when Deshaun was 11, he found a brochure for Habitat For Humanity and encouraged his mother to call. Deann still lives in her Habitat house. It's just slightly upgraded since Deshaun gave her a full Houzz home makeover in 2019.
When Deshaun was a junior in high school, Deann was diagnosed with tongue cancer. She spent 8 months at North Emory Hospital and didn't see her kids so they wouldn't have to see her during the treatment process.
Deshaun Watson On What His Mom Means To Him
"My mom is amazing — she was my rock growing up, always giving 100 percent and always so supportive..As a son, being able to take care of your mom and help her out feels really good."
Happy Mother's Day to all moms everywhere!