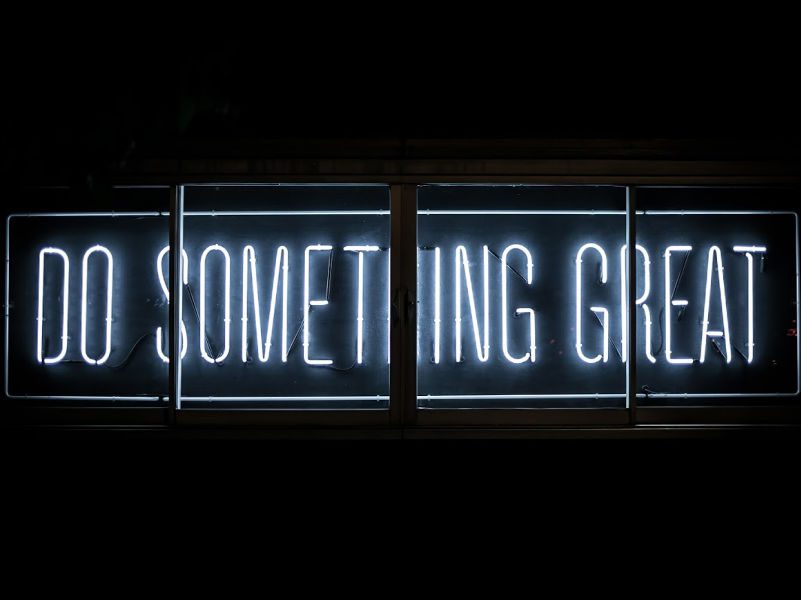 Between cheating scandals and contract holdouts, sometimes it seems like athletes and teams are only up to no-good. Truth is there are a lot of leagues, teams and people who are up to all-good in the world of sports.
Many athletes are active in charities, especially during the off-season. And most teams and leagues have designated charitable efforts they support through the season. There are also those who go above and beyond to help their community in times of need. They're good sports and we're totally inspired. So who are these capeless hereos? Read on.
NHL SEATTLE TAKES FANS FOR A RIDE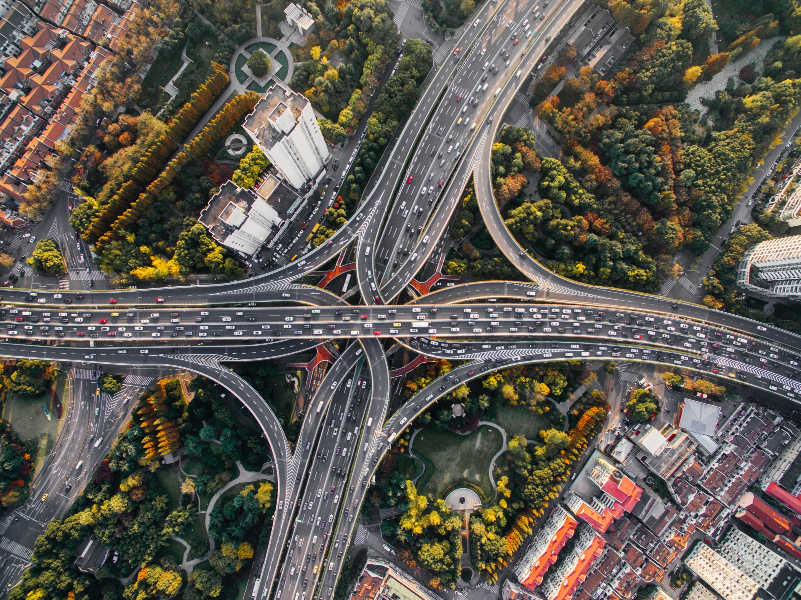 Seattle's NHL expansion team is taking fans for a ride, literally. NHL Seattle announced it would fully subsidize public transportation costs of season ticket holders and purchasers of single-game tickets in effort to alleviate the traffic caused by fans coming to the games.  What's more, the team entered into a partnership with Seattle Center Monorail to help upgrade the line that connects downtown Seattle to Seattle Center, where the team's new arena is being built.  This marks the third NHL franchise in the U.S. to offer benefits to fans.  Way to go, NHL.  
FORMER PANTHERS COACH RON RIVERA IS ALL ABOUT THE ANIMALS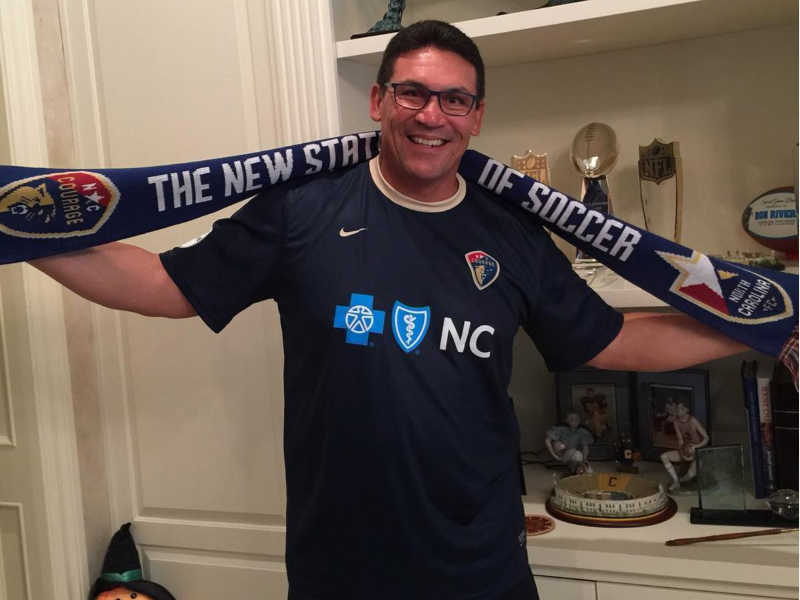 Former Panthers coach (and now Redskins coach) Ron Rivera didn't let getting fired by the Panthers sway his devotion to the Carolina area.  With a treasure trove of Panthers regalia (undoubtedly some one-of-a-kind) Rivera held a yard sale of sorts, selling off his Panthers gear in effort to raise money for the Humane Society. 
About 3,000 fans waited in a quarter mile long line to buy Rivera's gear, shake his hand and/or get an autograph with the famed football coach. He said, "This is an opportunity to give back one last time and give the folks a chance to have some of the stuff that we had, and so we're kind of grateful that there's a good turnout for the humane society." 
The yard sale was inspired by Chiefs Coach Andy Reid's yard sale when he left Philadelphia thirteen years ago.  Rivera's sale raised $30,000. 
RONDA ROUSEY STREAMS FOR CHARITY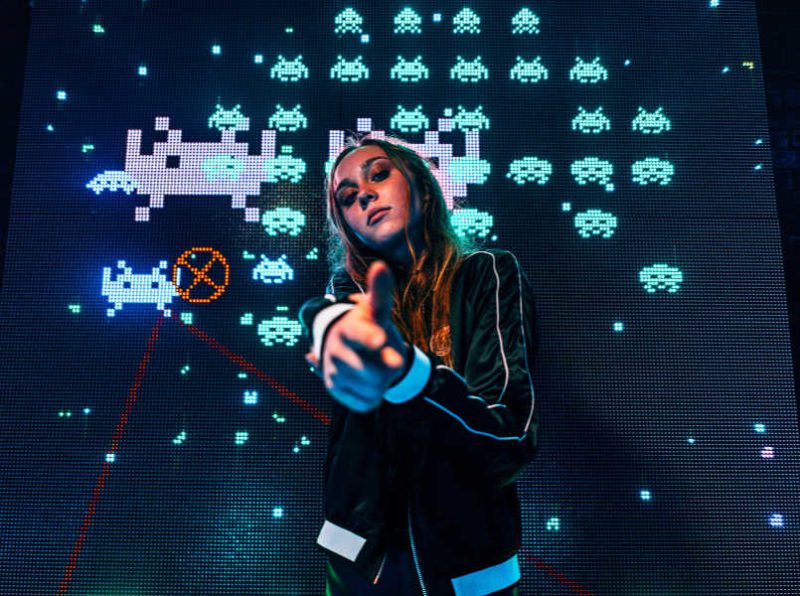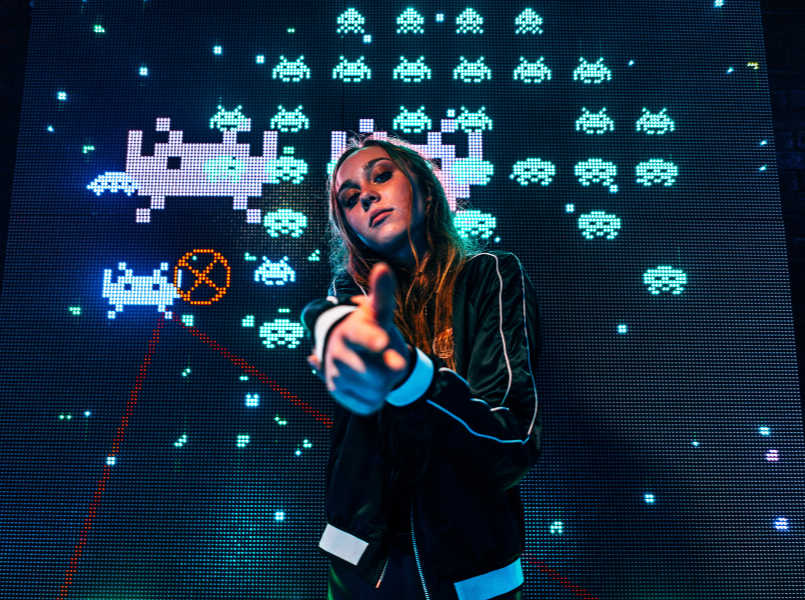 You know Ronda Rousey, the WWE superstar.  But you're about to get to know her in an entirely different way, or at least your video game obsessed friend is.  Rousey signed a massive deal with Facebook gaming to stream exclusively on Facebook. Rousey says video games have always been a big part of her life and can't wait to join the Facebook community.  And while that's big news for her, she's sharing the wealth. 100% of the proceeds from her first stream on February 18th went to Australian Wildlife recovery. 
THE SEAHAWKS' GREG OLSEN GETS WHAT HE WANTS BY GIVING
When tight end Greg Olsen left the Panthers to play for the Seahawks, Olsen requested to wear No. 88. The problem is, that number was already taken by Will Disly. Olsen has worn No. 88 since joining the Panthers in 2011.
So Seattle's GM Jake Schneider suggested a compromise. Olsen gets to wear 88 on his jersey, but Olsen would have to donate an undisclosed amount of money to a charity of Disly's choice. Both players agreed to the deal. No word on what number Disly will wear or how much Olsen has to donate.
IF YOU'RE A FEMALE SPORTS JOURNALIST, THE BUCCANEERS WANT TO BUY YOU A DRINK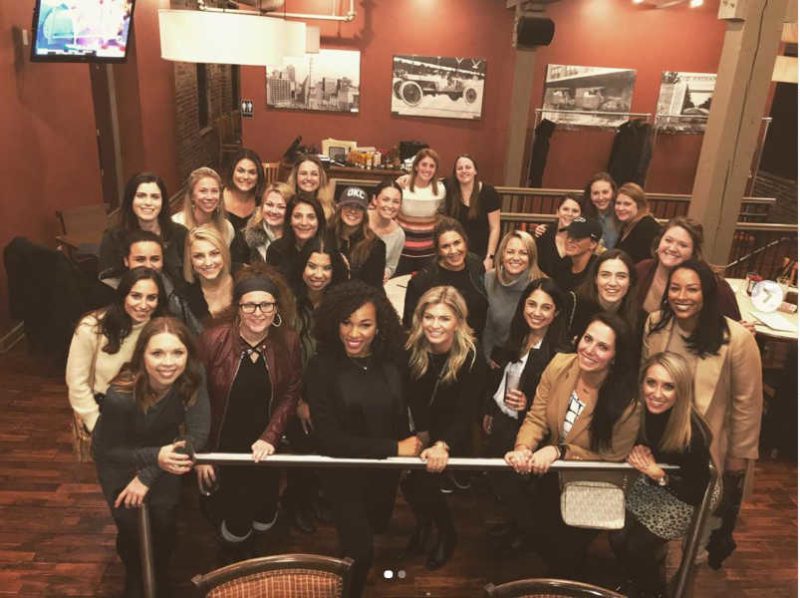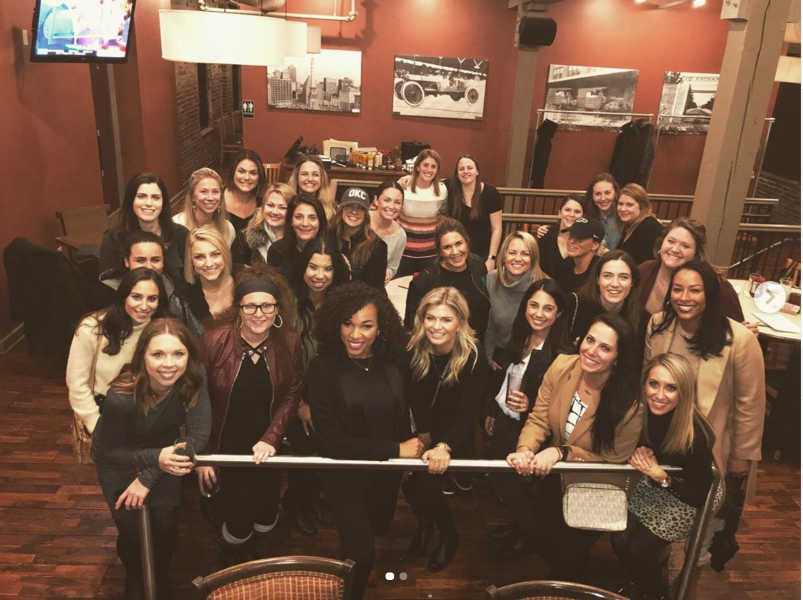 At this year's NFL combine in Indianapolis, about 30 female sports journalists, team employees and players reps got together for happy hour. It's the second year in a row Courtney Cronin, who covers the Vikings for ESPN, organized the event.
When the Buccaneers heard about the event, they sent someone from the team down to quietly pay the bar tab for the entire group, with no fanfare or attention for doing so.
Sam Rappaport, who works for the NFL, tweet'd about the Buccaneers show of support and said, "They cited wanted to support women in [football] at every level possible."
Coach Bruce Arians made history by hiring two female coaches last season and has said he wants to bring a new attitude to Tampa Bay by hiring a diverse coaching staff regardless of gender or race.