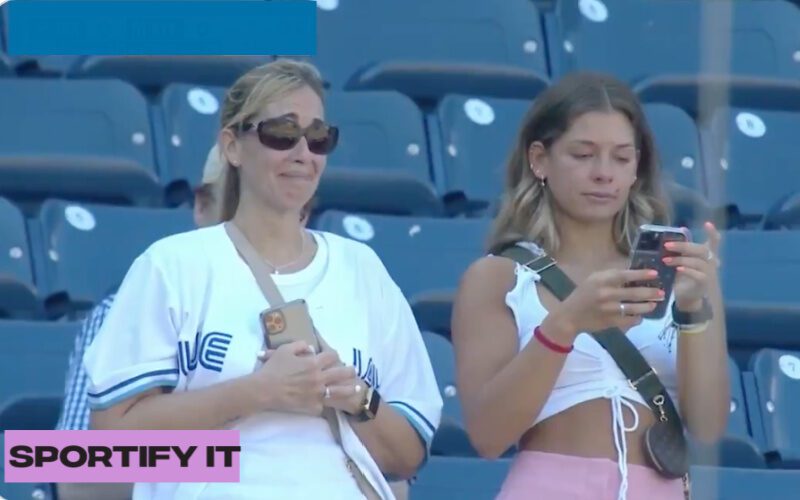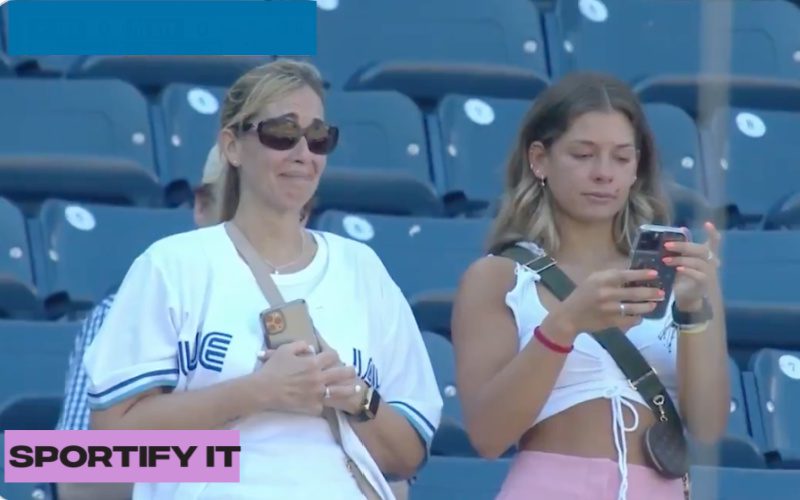 Toronto Blue Jays pitcher Alek Manoah finally got the call. Last Wednesday, the 11th pick of the 2019 MLB draft was told he was going to make his Major League Baseball debut when the Blue Jays faced the Yankees in New York. After rain delays postponed Manoah's Major League debut by a day, Manoah got his start during the first game of Thursday's doubleheader. The only thing more exciting than watching Toronto's right-hander silence the Yankees with a 2-0 win, was watching his mom's emotional reaction from the stands.
Manoah, who pitched six innings, had 60 strikes out of 88 pitches. But it was mom who stole the show, cheering, clapping, and wiping tears away as she hugged family members and friends.
ALEK MANOAH'S MOM CRIES THROUGH HIS MLB DEBUT
Manoah's mom Susana Lluch, is no stranger to wearing her heart on her sleeve during her son's big moments. During the 2019 draft, Lluch waited with anticipation as her son's name was called and his life changed forever. Then, she emotionally hugged her son with tears streaming down her face.
CELEBRATING ALEK MANOAH'S MLB DEBUT
After the game, Lluch appeared on a Toronto radio show and said with a hoarse voice, "The experience has been something I've never felt before. This is not something that comes every day. It really is a dream come true. This is every kid's dream come true."
Since Manoah's MLB debut, clips of his sideline hype squad led by mom have gone viral. Lluch even took the opportunity to embarrass her son, just a little. When asked to tell fans something about her son she said, "If I had to tell you one thing about him that maybe people wouldn't know it's that he's literally addicted to sushi," Lluch said. "He'll order and you'll ask 'Is that for everyone?' and he'll be like 'No, that's for me.'"
After her son's first Major League start, Lluch spent the evening with family including Manoah's grandmother while the Blue Jays played the second game of the day's doubleheader. The Blue Jays then headed off to Cleveland for a Memorial Day weekend three-game series. Lluch may have to wait a little bit longer to celebrate with her son, but she'll be watching, cheering, and crying, watching her son live out his dream.
The Toronto Blue Jays are currently fourth in the AL East with a 26-24 record.