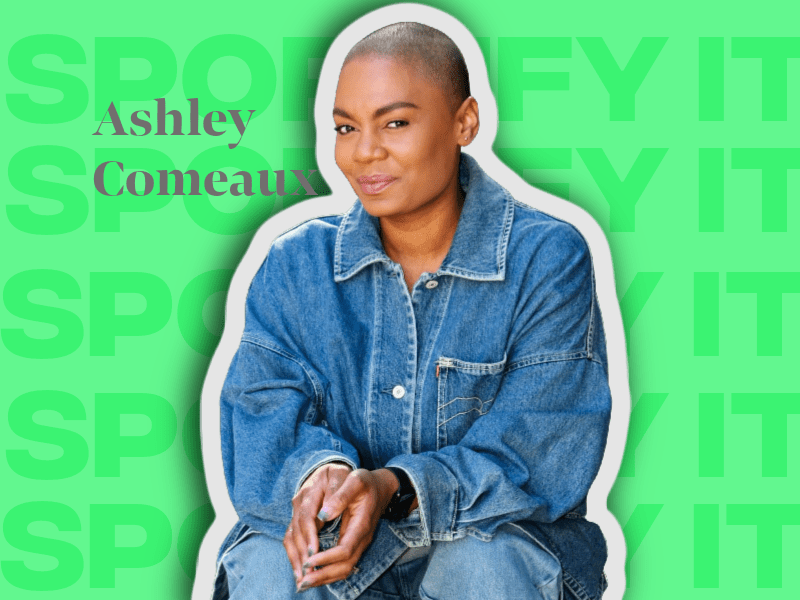 Allbirds' Vice President of Product Design Ashley Comeaux isn't trying to throw shade at industrial design experts who specialize in making everything from toasters to lamps look good and function well. It's just that when it came to choosing her own career, the Florida native knew she'd rather spend her time designing shoes than, well…toasters. 
But toasters and lamps — and the notion that one could get paid to design such things — was exactly the proof a high school-aged Comeaux needed to convince her immigrant father that not only could one make a living with a career in design, she could make a living with a career in design.

"My parents emigrated from Honduras in hopes of fulfilling the American dream," Comeaux explained on an afternoon call. "They envisioned their daughters having a traditional career path. So in many ways my passion for art and creativity wasn't the most reassuring to them."   

But it was Comeaux's explanation to her father that everything around us is designed and made functional by someone who got paid to do just that, that gave him the assurance he needed to give Ashley his support as she opted to attend design school rather than a traditional college. He had no idea that path would lead her to making history at Nike and to her designing some of the sneaker brand's most iconic shoes.

"I was introduced to the world of footwear from a few Nike designers I was connected with on a project during my junior year of college," she explained. "Upon completing my degree in product design from CCS [College for Creative Studies], I really set my sights on Nike as a landing spot as Nike was the representation of success for me. I was fortunate enough to have had a wide breadth of experiences over the course of ten and a half years there, which ultimately culminated in this coveted design director status as the first Black female footwear design director in the company's history."
 
Comeaux's comfort in her history-making role at Nike came after years of embracing often being the only woman or person of color in the room. Rather than surrender to feeling intimidated, Comeaux leaned in to her competitive edge. She relished out-designing a room full of guys while in college or professional settings. That confidence led her to rise the ranks at Nike and beyond.

"After a decade plus at Nike I knew and felt that I had to break out of my comfort zone.  The pandemic was a time of great reckoning for a lot of people including myself.  I wanted to pivot toward sustainability in a more impactful way. That ultimately led me to Allbirds."
That focus on sustainability also inspired Comeaux to dial back her own sneaker collection.
"These days I like to have a uniform and I like to make sure I wear all my pairs. So I don't have a ton of shoes lined up as one might think, especially coming from a place like Nike where it's really difficult not to ogle at all the designs.  I keep it pretty tight these days."
That doesn't mean she doesn't play favorites. Converse's classic Chuck Taylor has been Comeaux's sneaker-MVP since she was a teen. And she still thinks of Nike's women's Huarache Ultra (2015) and the React Sertu, both of which she designed, as her babies. Over a decade into her career as a footwear designer, Comeaux still delights in seeing her designs "out in the wild."
But despite the awards, accolades and promotions, what drives Comeaux is fulfilling her parents' American dreams.
 
"They're immensely proud," she says with emotion. "They never let me forget it. That's for sure."
ASHLEY'S FAVORITES
*We sometimes get an affiliate commission from links listed on the site. We'd recommend them regardless.