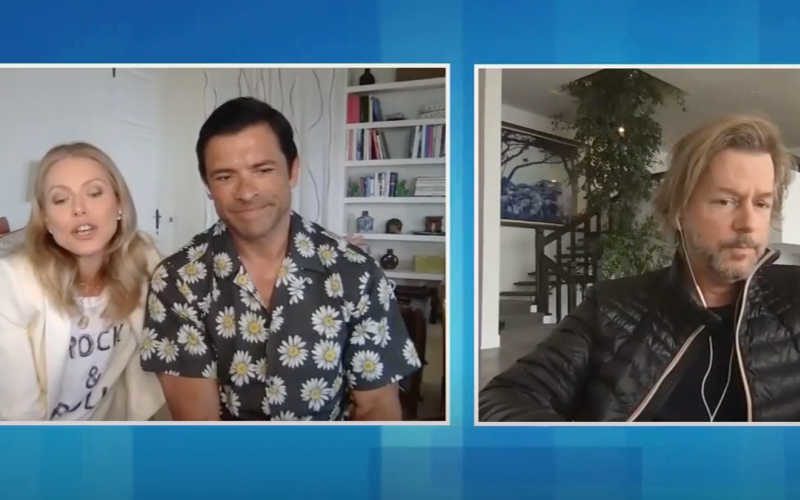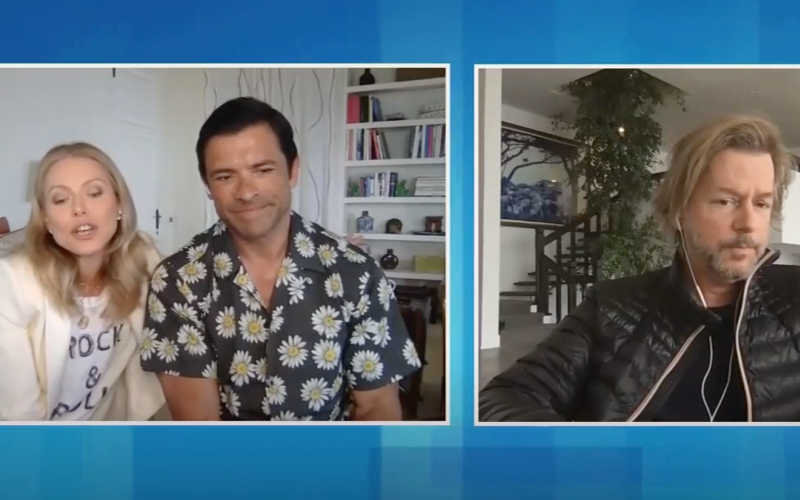 While many of us are suffering from a syndrome known as Zoom atrophy, celebrity Zooms are proving chatting online with your favorite celebrities and pro athletes is the ultimate private club. That's because Zoom'ing with the likes of Todd Gurley or Ben Simmons on real estate mogul David Adelman's private Zoom wine club or chatting with Tina Fey on Hollywood power agent Richard Weitz's celebrity Zoom has quickly become the ultimate quarantine status symbol. There are even competing celebrity Zooms causing some to have to choose while others are left with a painful case of Zoom FOMO.
It all started when WME agent Richard Weitz planned a 17th birthday party for his daughter Demi, via Zoom. The party, which boasted Josh Groban as Zoom entertainment, had Tina Fey moved to tears and Dodgers manager Dave Roberts singing along. Weitz and Demi decided to host a semi-weekly celebrity Zoom called "Quarantunes" as a fundraiser for the United Way.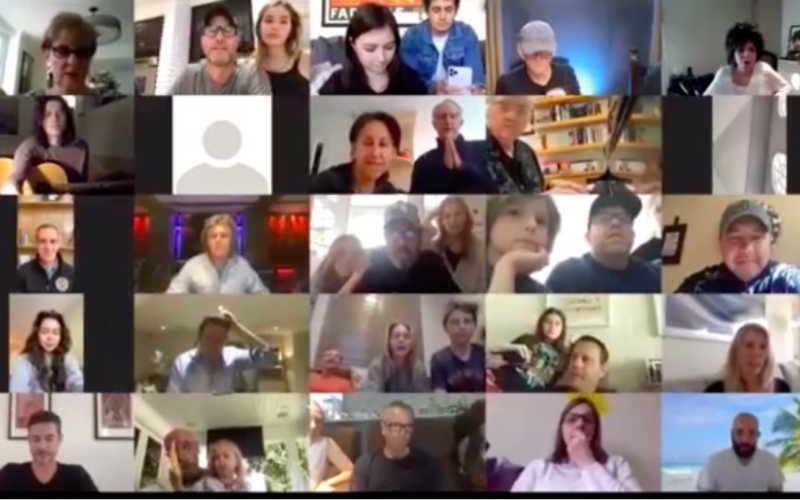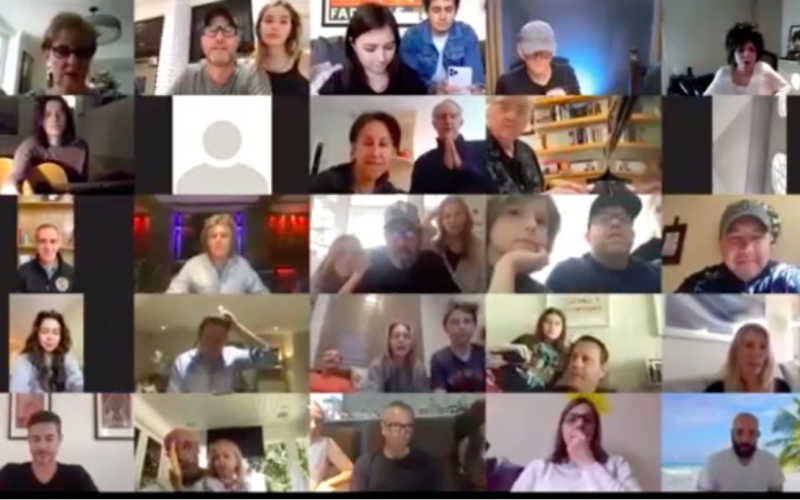 Other celebrities, athletes and Hollywood power players were quick to create their own virtual VIP lounge with their own celebrity Zooms.
David Adelman Started An Elite Zoom Wine Club
Real estate mogul David Adelman hosts weekly Zoom calls with the likes of the Falcons' Todd Gurley and the Sixers' Ben Simmons, but adds cocktails into the mix. Every week, participants all receive deliveries of the same wines to be tasted during that week's Zoom calls.
Guy Oseary Might Have The Ultimate Celebrity Zoom
Madonna and Amy Schumer's manager, and overall good guy, Guy Oseary just may have the ultimate private Zoom. With an extensive Rolodex spanning Hollywood, sports and politics, Oseary gathers everyone from A-Rod to Tom Hanks to Jessica Chastain, Chris Rock and Dave Chappelle to chat about documentaries like ESPN's 'The Last Dance.' No word yet if Madonna has jumped on to sing a few tunes.
Ultimately, star athletes and celebrities are just like us. While we all may be tired of Zoom calls instead of real human contact, Zoom does provide all of us with connection to friends and family. So why not do like your favorite celebrities do and gather to raise money for COVID relief, share the same wine or watch the same films and discuss. It's all about staying connected. You don't have to be famous to do that.
Image: Live Kelly and Ryan