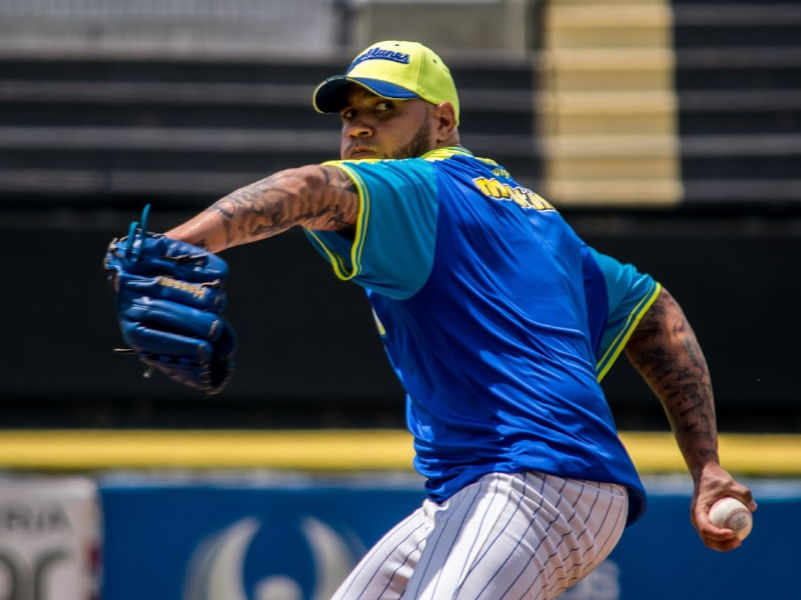 MLB training camp has begun and if there's one thing on everyone's minds, it's the Houston Astros cheating scandal.  While the team faced penalties like losing future draft choices, a $5 million fine and a tarnished legacy, nothing has actually happened to the players involved.  And while some players have expressed remorse on the scandal, owner Jim Crane's half-hearted apology this past week left other teams angrier than ever. As training camp begins for MLB players, other team's players are wondering why the Astros got to keep their World Series titles and why players weren't penalized despite recklessly cheating.
For a while teams and players were quiet about the scandal.  The Dodgers' NL MVP Cody Bellinger tweet'd this:
But for the most part, players kept quiet.  Until now.
The Dodgers pitcher Ross Stripling was asked if he's intentionally hit an Astros batter with a ball and responded, "I would lean toward yes."
You can't blame him, but still. Intentional retaliation? Things are getting ugly in Major League Baseball.
In fact, Astros Rage is alive and well.  Here's the chatter from the players on the subject.
Cincinnati Reds pitcher Trevor Bauer didn't mince words from the team's training camp in Arizona. He said, "I'm not going to let them forget the fact that they are hypocrites, they are cheaters, they've stolen from a lot of other people and the game itself."
The Chicago Cubs' star Kris Bryant said, "There's no sincerity. There's no genuineness when it comes to it. I know that if I messed up big in that way, I'd be the first one to let you know just how big of a mess up it was. It's hard to believe. It really is. It's sad."
Bellinger later said, "Those guys were cheating for three years. I think what people don't realize is [Jose] Altuve stole an MVP from [Aaron] Judge in 2017. Everyone knows they stole the ring from us. But it's over."
The Cleveland Indians Mike Clevinger said, "I think players will deal with it the way it should be across the league. I don't think it's going to be a comfortable few ABs for a lot of those boys, and it shouldn't be. They shouldn't be comfortable."
The season is just getting started and so is the Dodgers' anger toward the Astros. The Dodgers' Justin Turner said, "It's just like ripping open a scab. It rehashes some things, and you go back, think what if, what happened. And that's just going to drive us crazy if we continue to do that…Lucky for us, we don't play them this year. So we don't even have to worry about them. The rest of the league can deal with them."
And while players around the league have a right to be angry, Astros new manager Dusty Baker wants his players protected from any planned retaliation.  He said, "I'm depending on the league to try to put a stop to this seemingly premeditated retaliation that I'm hearing about."
One thing that might protect them is a sincere apology from the team and repercussions for the players involved.  Do you agree?