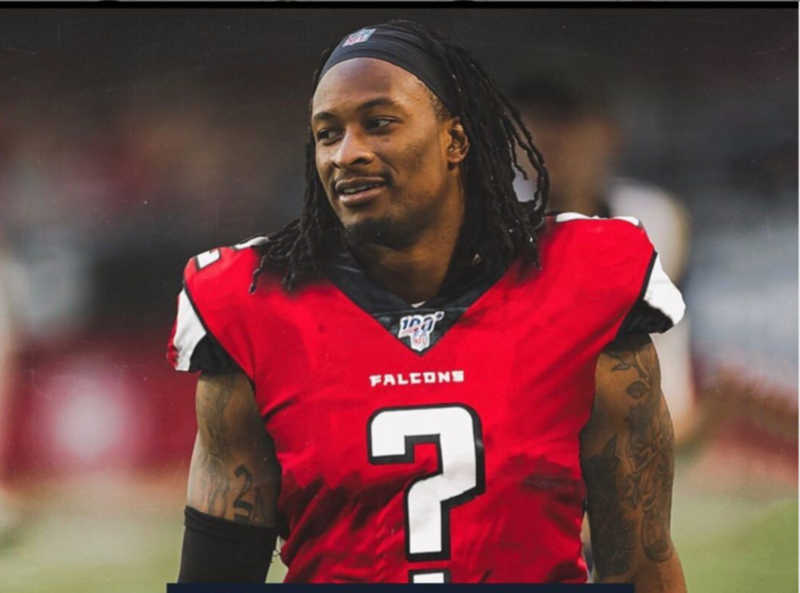 When it comes to NFL jersey numbers, just about anything is fair game for athletes coming to a new team who want to hang on to their old favorite number. When it comes to Tom Brady, fans are having a hard enough time digesting No. 12 leaving the Patriots for the Buccaneers, but will they have to get used to Brady wearing a different jersey number?
Tom Brady's name is synonymous with the number 12.  His performance center in Boston is called TB12, as is his lifestyle brand. However, the Bucs' wide receiver Chris Godwin already wears twelve on his jersey.  He's just 24-years-old wearing the number synonymous with the most celebrated NFL player of all time.  It's safe to assume Brady's got more clout, but it's hard to imagine Brady strong-arming Godwin into giving up his number. How will this play out? 
The NFL has a long history of contentious battles over jersey numbers.  Players have done everything from beg, barter and bribe teammates to get the jersey number they want. Players are often superstitious or sentimental when it comes to the number they wear. Sometimes, they've chosen a jersey number because it was the same as the one worn by a relative. For other players, the number they wear is the only one they've worn since they were in high school. Players are often willing to go to great lengths to keep a favored jersey number, with no expense being too much.
TB12 ISN'T THE ONLY JERSEY NUMBER THAT'S BEEN NEGOTIATED FOR
ELI MANNING SPONSORED A VACATION
Eli Manning famously bought the Giants' punter Jeff Feagles and his family an all-expenses-paid vacation to Florida in exchange for Feagles giving up the No. 10, which Manning wore in college.
DEION SANDERS BOUGHT A CAR
When Deion Sanders joined the Cowboys, he bought cornerback Alundis Brice a BMW in return for Brice giving up No 21.
ERIC DECKER NEEDED MORE THAN $25K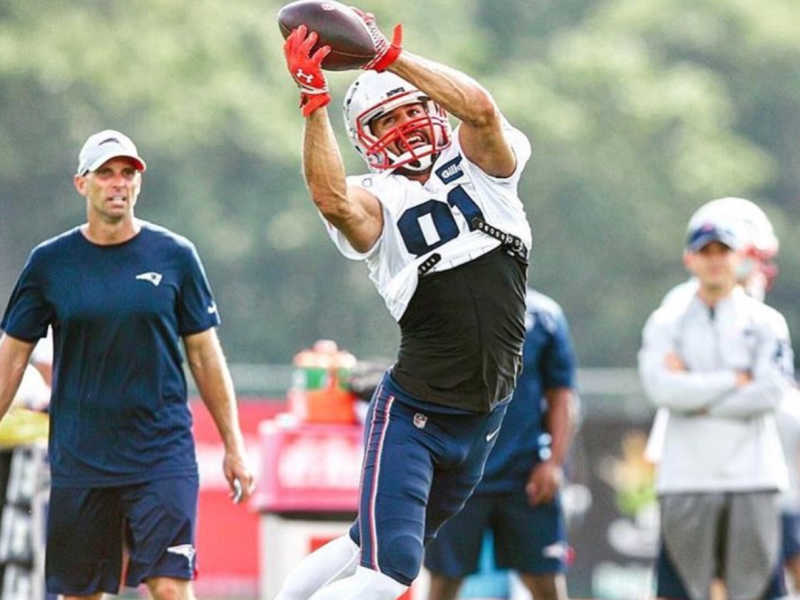 Eric Decker spent $25,000 when he joined the Jets to get tight end Jeff Cumberland to surrender his number. Decker also threw in a steak for good measure.
DONOVAN MCNABB WENT THE CHARITABLE ROUTE
When Donovan McNabb joined the Vikings, he paid $5000 to a charity of Chris Kluwe's choice, in exchange for Kluwe passing No. 5 on to McNabb.  As part of the deal, McNabb agreed to mention Kluwe's band Tripping Icarus in five different press conferences and buy Kluwe an ice cream cone.  McNabb paid the 5k, but was non-compliant on the band and ice cream.
DARRELLE REVIS SPENT A FORTUNE FOR HIS NUMBER
Darrelle Revis only played one season with the Buccaneers, but spent $50,000 to get safety Mark Barron to swap No. 24 with Revis.
But despite the extensive measures atheletes go to get their favorite numbers, sometimes no amount of money can persuade an athlete to change his or her number.  The Falcon's newest running back, Todd Gurley, recently told Chris Long he's considering changing jersey numbers this fall.
Gurley's all but synonymous in the NFL with the number 30 and has worn it his entire NFL career with the Rams.   But Gurley's new teammate on the Falcons, Qadree Ollison, already wears 30 in honor of his murdered brother.  It's probably going to take more than a car or steak dinner to compete with the sentimentality of that number.
There are even athletes who hold on to a number for vanity's sake.  Titans' safety Kenny Vacaro chose No. 24 for the number's thinning effect. He said,
" Some numbers look better than others. You put a 30-number on there and I look 20 pounds heavier.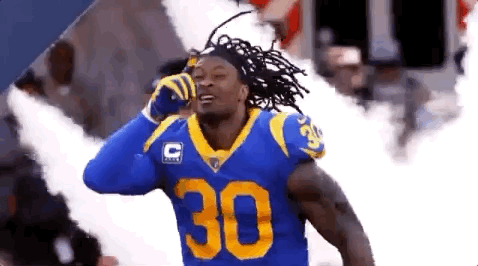 Tell that to Todd Gurely and Qadree Ollison.
So how did it work out for Brady?
Brady will keep his No. 12. Turns out, all he had to do was ask. The Buc's Godwin said,
" I have a lot of respect for Tom and what he's done in this league. Talking to him, briefly, he seems like he's a really down-to-earth dude. I'm not the type to go looking for something. If he wants the number, then I'll defer that to him. "
Godwin will be wearing No. 14 next season.  And it's safe to assume that while he's not getting a steak dinner or a new car, Godwin just earned himself a spot as Brady's No. 1 receiver.  Smart move, Godwin.  Smart move.
Featured image: @tg4hunnid@Instagram