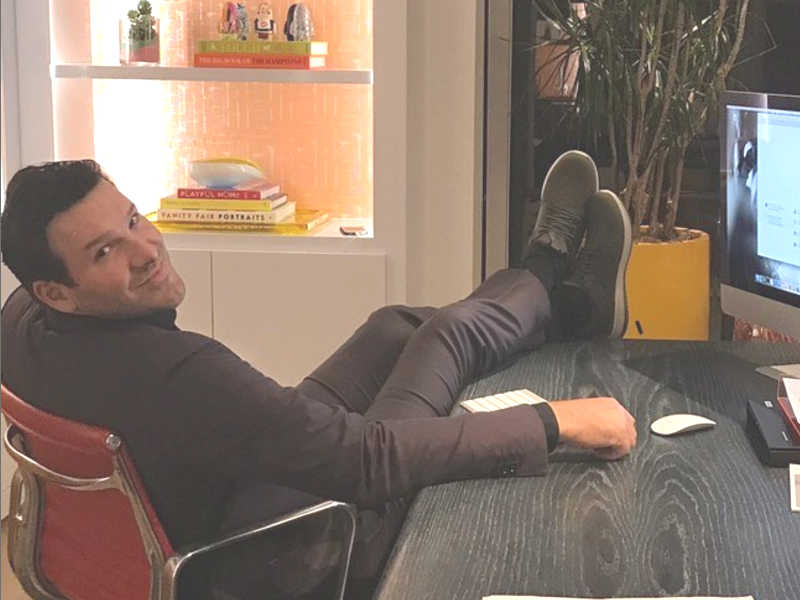 But first, let's about all the other cool stories happening today in the world of sports. Starting with:
MOLLY SEIDEL HAS NEVER RUN A MARATHON, BUT SHE MADE THE OLYMPIC TEAM IN THE…
Marathon. Here's how that happened.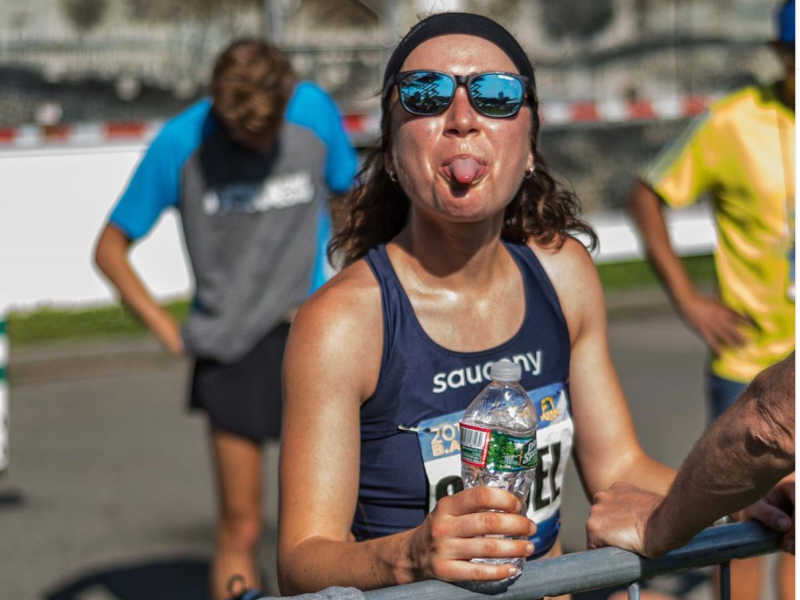 What You Need To Know:  This past Saturday in Atlanta, Olympic marathon runners hoping to earn one of three spots on the US Women's Olympic Team, gathered for the Olympic Trials.  Among them was 25-year-old Molly Seidel.  Best known as a 5000-10,000 meter runner, Seidel qualified for the trials by running a half-marathon in the marathon qualifying trials in San Antonio this past December.   On Saturday, Seidel earned one of the three spots on the Olympic team by coming in second place in the marathon trials (2 hours 27 minutes 31 seconds.)  She has never run a marathon before. 
Let's Sportify It:  The life of an Olympic athlete isn't all glamour, or money! In her hometown of Boston, Molly currently works two jobs, in a coffee shop and as a babysitter, and shares an apartment with her sister. But, Seidel has spent the past two months training in Flagstaff, Arizona.  Maybe all that warm weather had something to do with her impressive showing on Saturday. 
Two Jobs And Training? There is a silver (ish) lining at the end of the 26.2 miles.  Like many countries, the U.S. offers a medal bonus for athletes. For the 2018 Winter Olympics, American athletes received $37,500 for each gold medal, $22,500 for each silver and $15,000 for each bronze.  Athletes also make money from sponsorships and brand endorsements. After graduation Notre Dame four years ago, Seidel was offered endorsements but turned them down stating she wasn't ready to go pro. Chances are she's ready now.
Did We Mention…
THE NEW YORK RANGERS LOSE ANOTHER PLAYER TO INJURY.
What You Need To Know:  The New York Rangers came into Friday's game against the Flyers having just won 11 games this month. But in the first period of the game, the team was dealt a huge blow when forward Chris Kreider suffered a fractured foot. Right now, there is no timetable on his return. The team also lost goaltender Igor Shesterkin last weekend after he was involved in a car accident and suffered fractured ribs.  They may wanna wrap the wrest of the team in bubble wrap and pray for the best because…
Let's Sportify It: The Rangers haven't made the playoffs in two years.  The NHL regular season ends on April 4th. 16 of the 31 NHL teams will make it to the playoffs.  The Rangers are 10th in the Eastern Conference.  Technically, they could still make it to the playoffs especially if no more players get sidelined by injury. 

Anyone else irate because…
A SHERIFF WALKS INTO A BAR (AND SHOWS SOME CONFIDENTIAL PHOTOS OF THE KOBE BRYANT CRASH SCENE)
What You Need To Know: On January 26th, Kobe Bryant's widow Vanessa personally went to L.A. Sheriff Alex Villanueva who assured her any photos of the crash scene where Kobe, Gianna and seven other passengers died, would be kept confidential.  Bryant asked for a no-fly zone over the crash to ensure the privacy of all victims.  
Sadly, some deputies from the West Hills Sheriff's office took photos of the crime scene and shared them internally as well as externally.  One officer went to a bar and showed the photos to a woman he was trying to impress.  The bartender was so dismayed overhearing the Sheriff share the photos, he filed an online complaint with the Sheriff's Department.
Let's Sportify It: Sheriffs were ordered to come to the station and delete any photos of the crime scene.  But, no internal investigation has been filed and no sheriffs have been disciplined for the matter.  Vanessa Bryant is said to be "devastated" by this incredible breach of decency.  Who can blame her?
Oh hey soccer fans…
GOOD NEWS AND BAD NEWS FOR DAVID BECKHAM'S INTER MIAMI CF DEBUT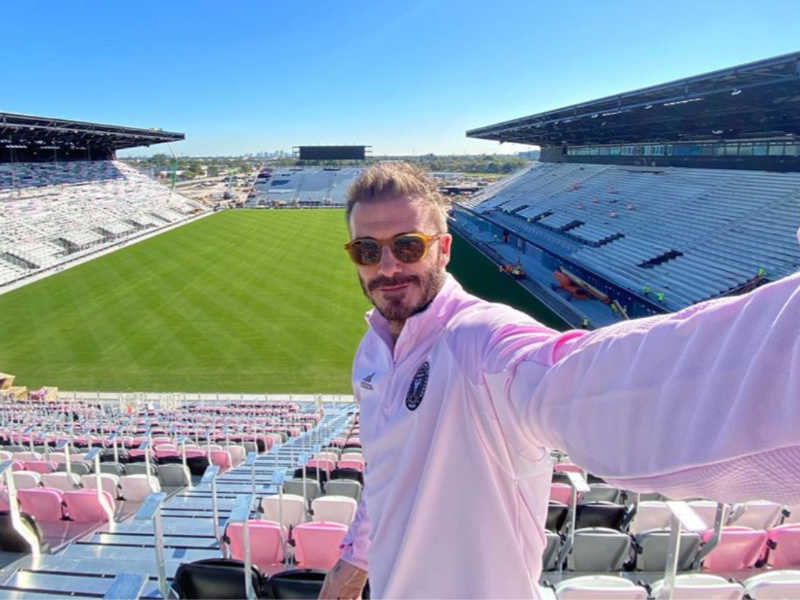 What You Need To Know: After a seven year grind David Beckham finally saw his dreams come true as his team, Inter Miami CF, made its debut against LAFC in Los Angeles this past weekend.  Slightly before halftime, LAFC's Carlos Vega chipped the ball over goalkeeper Luis Roble to score. Bad news for Beckham, his team never scored and LAFC beat Miami 1-0. 
Let's Sportify It: Good news, Miami went toe-to-toe with the team that set the league record for scoring last year and didn't get totally humiliated. Not bad for a first game. 
And now on to Tony Romo.
TONY ROMO IS THE SMARTEST GUY NOT PLAYING FOOTBALL
What You Need To Know: Since 2017, the former Cowboys QB has worked as one of CBS' lead NLF analysts.  Since his debut, working alongside play-by-play announcer Jim Nantz, Romo has been praised for his seeming psychic ability to predict plays. CBS just announced that not only would they be keeping Romo on as a lead analyst, they'd be paying him well to do it. Romo signed a three-year deal paying him $17 million per year.  He becomes the highest paid NFL-analyst on TV. 
Let's Sportify It: While it seems like every NFL quarterback is signing a record-breaking deal, the average QB salary is a little over $5 million.  It's not bad. But since the NFL diagnoses over 200 concussions per year, and concussions are the leading cause of CTE in quarterbacks, Romo gets to stay in the game without all the risk he faces as Dallas' starting QB.  Not only is he the highest paid NFL analyst on TV, he just might be the smartest man not playing in the NFL.