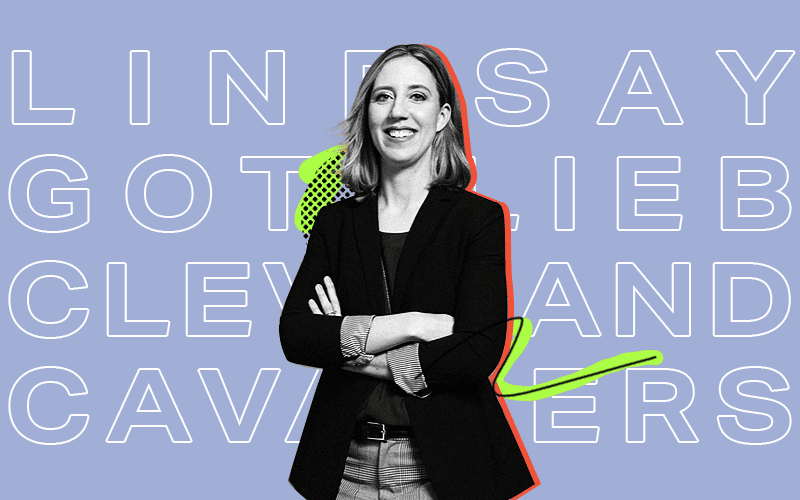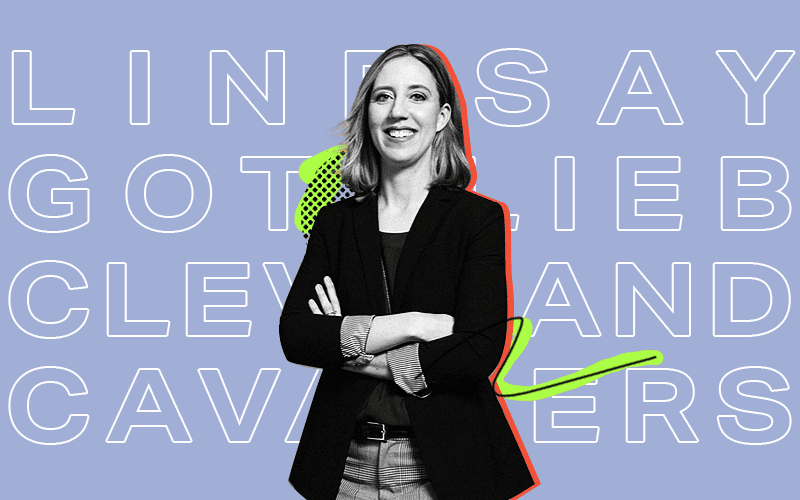 "What are you doing to get better?"

-The question Lindsay Gottlieb asks herself everyday during quarantine
I'm a bit late to the Lindsay Gottlieb Adoration Society. I'll even admit that I didn't completely fangirl over her until the Cavaliers' star Kevin Love told me to. I'll explain.
Last summer Cal Berkeley's dazzling women's basketball head coach Lindsay Gottlieb got the call most NCAA coaches dream of, to coach in the N.B.A. The Cleveland Cavaliers were calling. They'd never had a female coach. They had a young team. They were rebuilding and wanted her to be part of that effort.
Gottlieb immediately impressed the entire Cavaliers organization with her spot-on detailed scouts of Cavs' opponents. Cavaliers star Kevin Love was so impressed he publicly lauded Gottlieb to Cleveland.com describing her as, "badass."
He got my attention. I wanted to know more about the Cavaliers' new secret weapon. I wanted to know if she was scared to be a first. I wanted to know what it's like to be the only woman in the room. I wanted to know how she's balancing parenting and the biggest opportunity of her professional career. So I asked her.
Meet Lindsay Gottlieb: trailblazer, analytics whiz, total badass.
Getting The Call
"When Becky Hammon got the job with the Spurs it made it more realistic for everyone, as with all representation. You can't believe it until you see it.   That made it more prevalent. 
I had a lot of connections in the N.B.A.  As a women's college basketball coach I was always studying the NB.A. I wasn't specifically planning for the N.B.A., but I did have it out there.  When it came to me, that was really the seminal moment and 'Do you really want to do this?"
Fear Is Valuable
"I got the fear.  It was healthy.  My husband Patrick said, 'What do you want your legacy to be?'

All the reasons I was afraid were the reasons I knew I had to do it."
A Different Perspective
"The things that elite athletes value the most in their careers transcend gender.  They want to know 'Can you make me better?  And do you care about me as a human being and value me outside of the sport?' Regardless of whether you are a male or female.
I do think there are some unique characteristics that I bring that are probably informed by the fact that I have a female perspective.  I don't shy from the fact that my instincts may be different or my experiences may be different."
Balancing Parenting And The NBA
"That's the million dollar question.

When I'm not watching film or with the team,  I'm present with my family.

In the world of sports people say it's a family all the time, but I think it takes some guts from leadership and management to say 'No we really mean that. We want to help you balance your family.'

The guys ask about Jordan all the time. I do my best to balance it, just like every other working parent."
The Death Of George Floyd Is Personal To Lindsay Gottlieb
"I wish I had the perfect words.  It's so heart sickening. Our son is young to have any specific questions, but it's something I think about a lot.  My husband goes for a run all the time.  It's a different thing for him than it would be for someone else. We're very aware of that.  The best thing we can do is be an ally.  And be a vocal ally. "
Staying Motivated During Quarantine
"For me, the timing of having just taken this new job and it being an interesting time in my life and career has made it easy to stay motivated.  I've been just trying to master my craft better and better.  I try to stay connected. We do twice weekly meetings with the coaching staff and on our own staying connected with the guys to stay as present as I can be.
And also stay in shape, be a mom, cook a little bit more, spend time with Jordan and still do my job at a high level."
What's Harder: Raising A Toddler Or Coaching An NBA team?
"If you're asking me during the pandemic when I'm at home all the time with the toddler, he's way tougher than these multi-million dollar talented athletes.  They listen to me more."

Follow Lindsey: @coachlindsayg