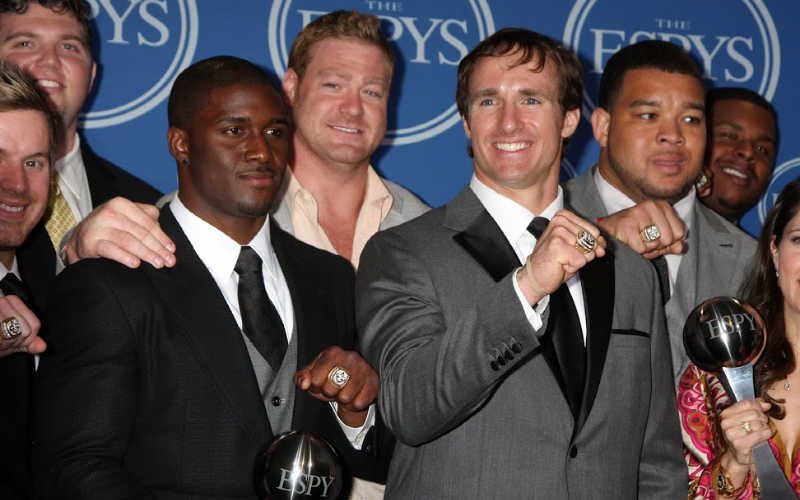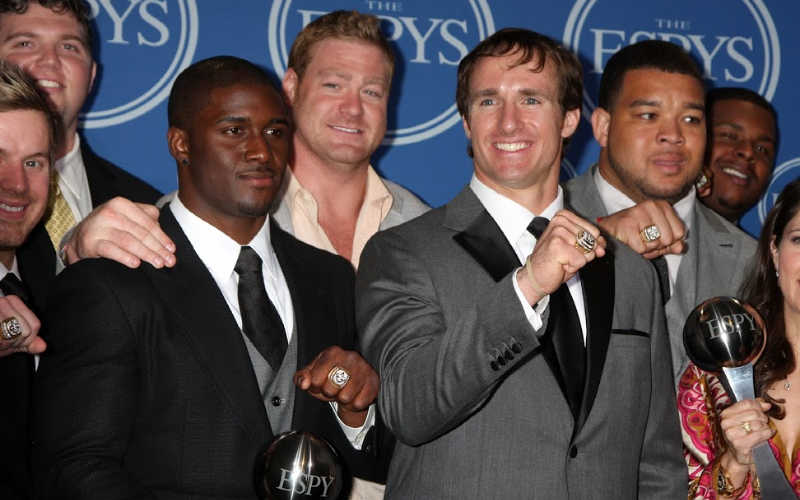 On Wednesday New Orleans Saints quarterback Drew Brees , in an interview with Yahoo Finance, made a comment that many felt undermined protests of the murder of George Floyd that have waged on since his death. Teammates like Michael Thomas, as well as pro athletes from other leagues like LeBron James, were seriously outraged and not afraid to express it. In fact, Brees' comments left a lot of pro athletes feeling completely betrayed.
At the heart of the controversy was Brees' comments about athletes kneeling during the National Anthem, which were the kind of protests led by Colin Kaepernick intended to call attention to the type of police brutality that ended up killing Mr. Floyd. Kaepernick was all but blackballed by the N.F.L. as the league faced fan backlash over seeing players kneel during the anthem.
Since Kaepernick, along with teammate Eric Reid, began the peaceful anthem protests, there has been controversy regarding whether or not kneeling during the anthem is disrespectful to America. Some fans, and team owners, said yes. Players, and many other fans, said that using one's voice in a peaceful protest is about as American a value as it gets.
Brees said:
"I will never agree with anybody disrespecting the flag of the United States of America."
Drew Brees' Interview With Yahoo Finance
Brees, for his part, seemed to get caught up in the N.F.L.'s narrative that anthem protests are protests against America and disrespectful to those who fought for our country. For those athletes who protested, using their voice by taking a knee was never about disrespecting America. Brees' teammates and colleagues were outraged, not only by his comment but by his timing.
Saints' Star Receiver Michael Thomas Was One Of The First To Speak Up
Teammate Emmanuel Sanders Was Unhappy With Brees
An Emotional Malcolm Jenkins Calls Brees' Comments Hurtful & Insensitive
LeBron James Took Offense To Drew Brees' Comment
The 49'ers' Richard Sherman Calls Into Question Brees' Point
The Jets' Jamal Adams Expressed The Disappointment A Lot Of Players Felt
The McCourty Twins Calls Brees' Comment A Disgrace
Aaron Rodgers Shines A Light On The Issue
Minnesota Lynx Star Maya Moore Reacts To Brees' Comments
Former NFL Star Ryan Clark Takes Drew Brees' Comment Personally
Chiefs' Safety Tyrann Mathieu Expresses His Disappointment
N.F.L. Free-Agent Damon Harrison Sr. Thinks Brees Should Know Better
Former N.B.A. Star Stephen Jackson Gives A Shoutout To Micheal Thomas
Drew Brees Apologizes
Brees was quick to apologize, offering this post on Thursday morning.
Michael Thomas Responds To Drew Brees' Apology
So how did Michael Thomas take Brees' apology? Like this:
Thomas also expressed a sentiment, shared by many others when he also said:
We agree.
Image: Joe Seer / Shutterstock.com