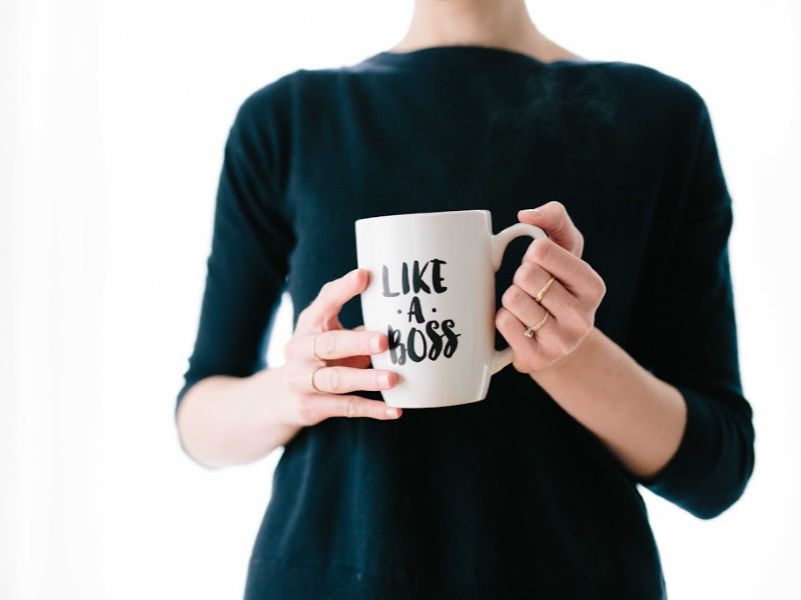 While professional athletes like Steph, Serena, Maria and LeBron, can become brand names of their own, a lot of athletes use their platform to expand past sports and get into business. Big business to be exact. And while it may seem like these athletes go from sports star to business savvy overnight, their success out of the game comes from the same drive and hard work that made them an all-star in sports.
These athletes mean business. We're inspired.
Serena Williams
As savvy off the court as she is on, Williams has invested in 34 start ups in the past five years and has a portfolio worth about $10 million. 60% of those investments have gone to Serena Ventures, which invests in companies founded by women and minorities. Williams also launched S by Serena, a direct-to-consumer clothing line, in 2018. She also owns a stake in the Miami Dolphins and UFC.
Tom Brady
In the past few years, Brady has turned down most endorsement offers in lieu of promoting his own health and wellness brand TB12. He also has an equity stake in online startup Molecule Mattress. (We're guessing it makes you sleep like a champion?)
Venus Williams
Williams credits transferring her tennis mindset to business with her success. While still a champion on the tennis court, Williams has slowly been building her fashion brand EleVen, which makes tennis and yoga inspired clothing. Williams is heavily involved in the design elements of the brand. On occasion, she even helps pack shipments and includes a card "Packed by Venus." We want one.
Derek Jeter
MLB Hall of Famer Derek Jeter spent 20 years playing for the NY Yankees. He hasn't gone far to become an all-star in business as well. In 2014, Jeter launched the Players Tribute which delivers first person stories from the athlete's point of view. In 2018, he became the CEO and part owner of the Florida Marlins baseball team. Jeter says that he used all his skills he learned as an athlete to became a superstar CEO.
Alex Rodriguez
The A-Rod corp has invested in everything from Snapchat to NRG ESports. He also has a construction and development company, which has about $700 million in assets. Rodriguez is also the co-host of ESPN's Sunday Night Baseball and recently invested in Presidente beer. Cheers.
Maria Sharapova
The tennis star's rags to riches story is as famous as she is by now. Sharapova's family emigrated from Russia to the US with $700 to their names. By the time she was 18, Maria was the highest paid female tennis player in the world. Still playing tennis, Sharapova also has her candy company Sharapova, investments in the UFC and sunscreen company Supergoop.
Magic Johnson
Johnson retired from the NBA in 1991, but since then has had the magic touch when it comes to business. His Magic Johnson Enterprises owns Burger King franchises, Starbucks franchises, part ownership of the LA Dodgers and had a part ownership in the Los Angeles Lakers until 2010. He sold his stake in the Lakers to become a part of the group buying the Detroit Pistons. He is also a part owner of the Los Angeles Sparks. His conglomerate is worth over a billion dollars with an emphasis on bringing businesses to Los Angeles' inner city.
Kevin Durant
K.D. is one of the highest paid players in the NBA, but he's also making headlines in the boardroom as well. His Thirty Five Ventures, which he owns with Rich Kleinman, has invested $250 to $1 million in 30 companies and has recently taken a stake in Master & Dynamic, a high end headphone company. Durant also has a production company called Thirty Five Media, which produces ESPN's "The Boardroom."
Lindsay Vonn
The most successful female skier of all time walked away from the sport last year, but she's headed straight to starting her own beauty line. The line, created in conjunction with Hampton Beauty, is set to launch later this year.