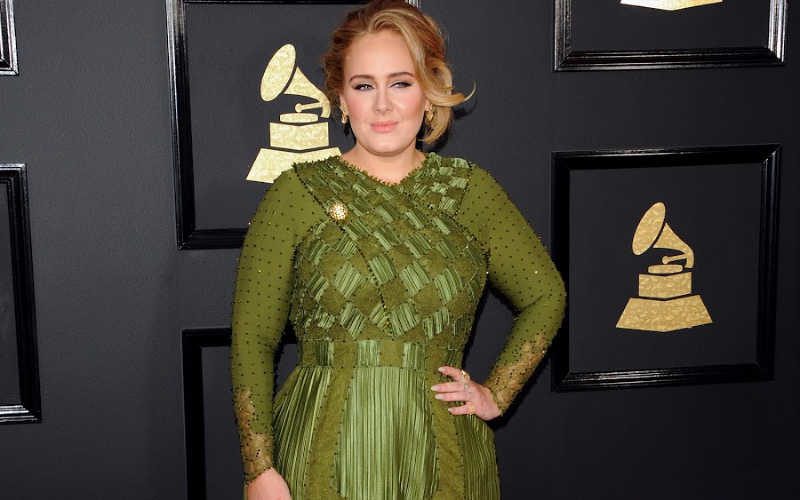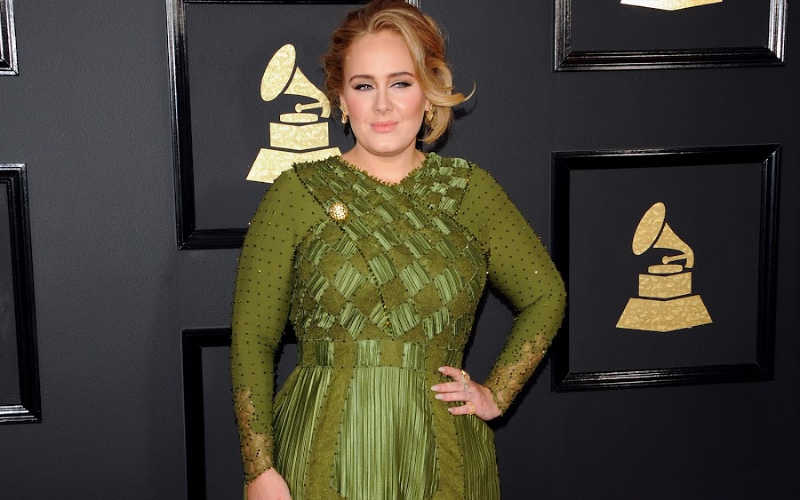 British singer Adele just shook the world by posting a birthday photo of herself revealing her massive weight loss apparently thanks to the Sirtfood Diet.  The "Hello" singer has touted the diet before, which focuses on proteins that regulate metabolism, while also working with a personal trainer.  The results are staggering.  Adele, who is wearing a tiny LBD in the photo, is literally half of herself.  We were shooketh to the core.  Naturally, we brushed up on the Sirtfood Diet immediately.
We'll save you the trouble of going down the search engine rabbit hole by giving you the lowdown on just what this sirtfood situation is.  Big picture: the diet, which is also a favorite of Kate Middelton's sister Pippa, focuses on certain kindz of protein called sirtuins. The proteins, which are found in plant foods, activate genes in the body connected to fat loss. 
The plan is based on the book The Sirtfood Diet  by Aidan Goggins and Glen Matten. It begins with some major calorie restrictions, but that doesn't last long. The diet does exclude processed foods and sugars, but it does include some deliciousness like wine and chocolate.  Hello.
The Skinny On The Sirtfood Diet
The actual diet itself only lasts three weeks and involves two phases. According to Women's Health:
Phase one: You limit yourself to three Sirtfood green juices (containing kale, arugula, parsley, celery, green apple, lemon juice, and green tea) and one Sirtfood-rich meal per day, totaling about 1,000 calories each day, says Dr. Apovian, MD. For the next four days, you drink two Sirtfood green juices and eat two Sirtfood-rich meals, which brings your calorie total to about 1,500 per day.

Phase two: This is the maintenance stage, which lasts 14 days. During those two weeks, you're supposed to have three Sirtfood-rich meals and one Sirtfood green juice daily.
After the first three weeks, all you have to do is include sirtfoods into your meals whenever possible. The plan also encourages 30 minutes of exercise 5 days a week. But the main focus of the plan isn't exercise, it's triggering those genes that control metabolism.
What exactly are sirtfoods?
A short list is:
Blueberries
Strawberries
Green apple
Medjool dates
85 percent cocoa chocolate
Celery
Kale
Arugula
Parsley
Soy
Turmeric
Coffee
Does Eating Sirtfoods Work For Weight Loss?
Well Adele and Pippa are looking pretty svelte. And it's safe to assume that if you're taking in only 1000 calories per day, you're going to see some pounds drop off, but we never like to judge a diet by its weight loss.  That's because there's two things that really make a diet work: is it healthy and does the weight loss last? 
The truth is, sirtfoods are good for you no matter what.  So there's nothing wrong with replacing that bagel or sugary snack with some kale and dates into your diet. But as far as health and sustainability, well we'll keep our eyes on Adele, which quite frankly is never hard to do.
The best way to figure out your ideal diet plan is to consult your doctor or a nutritionist.