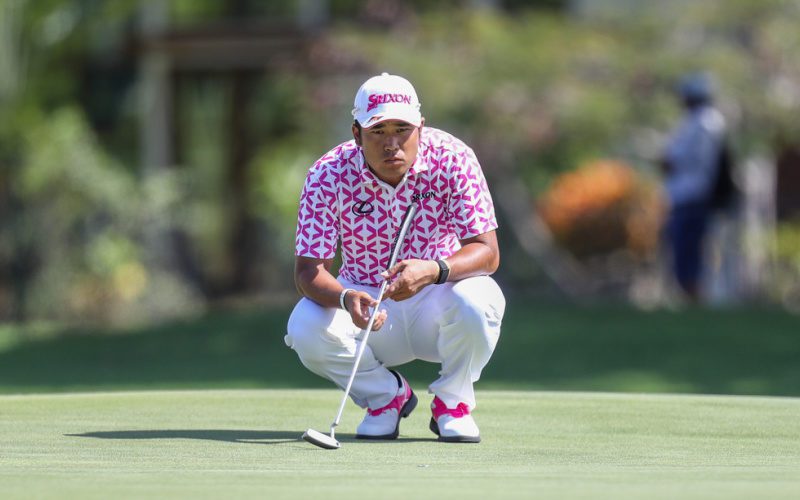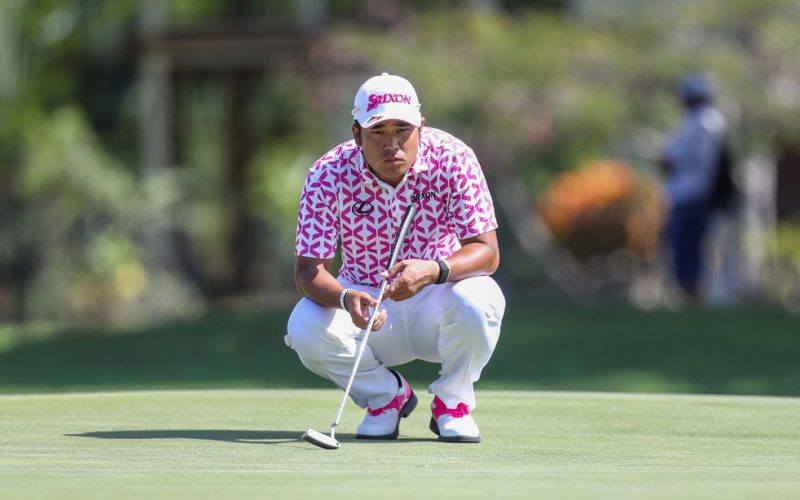 Darryl Oumi/Icon Sportswire)
It was hard not to get swept up in the joy of watching Hideki Matsuyama make history on win the 2021 Masters . Just ten years ago, the 29-year-old from Ehime, Japan, entered the Augusta, Georgia golf tournament as the best amateur. A decade later, Hideki Matsuyama has become the first Japanese man to win the Masters, or any of golf's majors, and don the infamous green jacket.
Matsuyama proudly carries the weight of an entire nation, becoming the first Japanese male to win the Masters. He hopes he won't be the last. After winning Hideki, who bogeyed  1-over 73 to beat Will Zalatoris by one shot, told reporters, "Hopefully I'll be a pioneer and many other Japanese will follow."
As last year's winner Dustin Johnson got ready to put his green jacket on Matsuyama the new champion said without the help of his translator, "I'm really happy." Judging by the outpouring of celebrity-love on Twitter, so is the entire sports community.
TIGER WOODS
While recovering from his February car accident, the five-time Masters champion congratulated Matsuyama. Woods knows firsthand the pressure and satisfaction from blazing a trail in professional golf.

STEPH CURRY
An avid golfer himself, the Golden State Warriors' Steph Curry was one of the first to congratulate the Japanese golf star.
JJ WATT
The Arizona Cardinals' newest superstar JJ Watt paid tribute to Hideki Matsuyama after his historic Masters win.
BILLIE JEAN KING
The tennis great was a trail blazer in her own right, fighting for equal pay for female tennis players and beating tennis ace Bobby Riggs in three sets during the televised "Battle Of The Sexes".
NIALL HORAN
Irish Singer Niall Horan is also a Hideki Matsuyama fan, offering congratulations as quickly as Hideki slipped on that green jacket.
ROBERT GRIFFIN III
The former Heisman Trophy winner, who most recently played for the Baltimore Ravens, was quick to recognize Matsuyama's accomplishment.
JACK NICKLAUS
Jack Nicklaus is no stranger to winning in Augusta. The six-time champion sent his heartfelt congratulations on Matsuyama's groundbreaking win.
ANDY RODDICK
Andy Roddick is no stranger to championships. The 38-year-old is not only a former U.S. Open champion, but he won Wimbledon three times. He understands what a win like Matsuyama's means.
TOMMY CHONG
Canadian actor and musician Tommy Chong seized Hideki Matsuyama's Masters win as an opportunity to poke fun at Georgia's recently passed restrictive voting laws.
MAX HOMA
Despite being cut from the Masters this year, golfer Max Homa highlighted Matsuyama's grace under pressure.