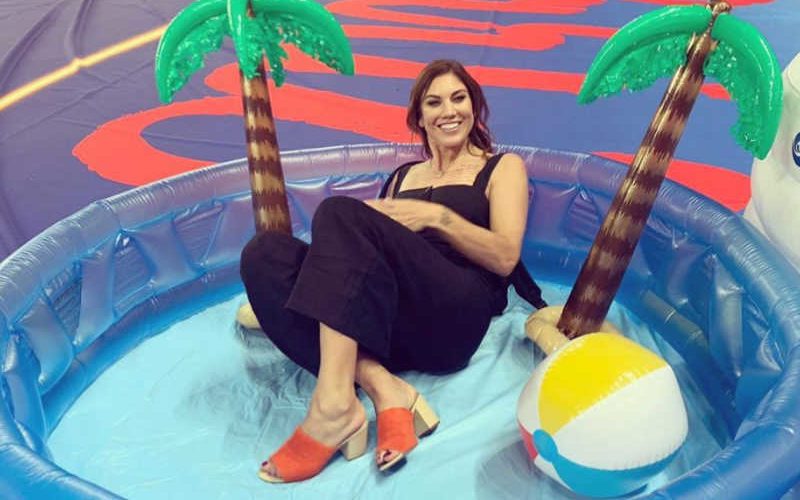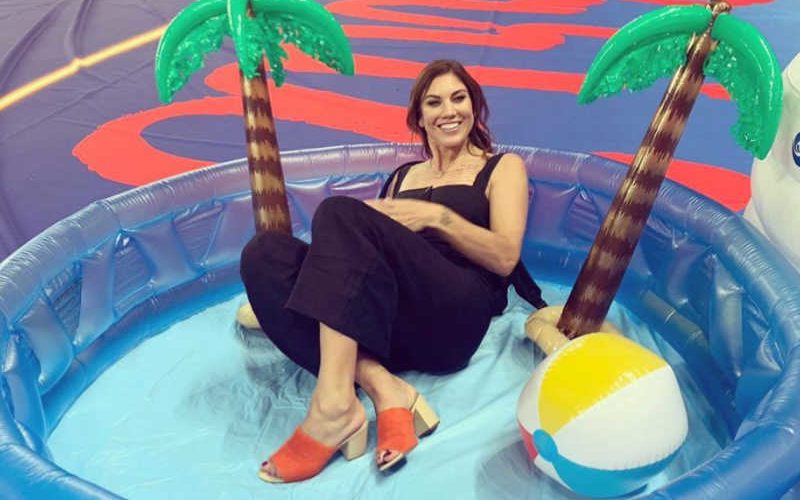 Filed under we all need some good news: former USWNT goalkeeper and two-time Olympic gold medalist Hope Solo gives birth. Solo and her husband, former NFL player Jerramy Stevens, welcomed twins Vittorio Genghis Stevens and Lozen Orianna Judith in the beginning of March. The couple announced they were expecting twins this past December.
Solo posted a sweet photo of the twins to her Instagram account as well as an adorable video to Uninterrupted Clothing's Instagram page. Solo expressed her gratitude for the all the hospital workers who helped with her kids' birth. Both kids needed to spend time in the NICU when they were born.
She said, "We would like to thank all of the incredible nurses and the doctors who helped take care of our babies during our time in the NICU and we'd also like to thank all the health care workers who've been on the frontlines fighting this pandemic, day in and day out."
Solo is the first goalkeeper to get 100 clean sheets in international football, but the gold medalist's career has not been without controversy. In 2016, she received criticism for apparently stalling a penalty shootout by changing her gloves for an extended period of time. Sweden went on to make the final shot, but Solo was criticized for her antics. U.S. Soccer suspended Solo for six months and terminated her national contract.
Solo, along with USWNT teammate Megan Rapinoe, were dubious of Solo's suspension calling it legal maneuvering in response to Solo involvement in the USWNT's fight for equal pay.
The USWNT's trial against U.S. Soccer was scheduled to start in early May, but has been delayed due to the coronavirus crisis. No doubt Solo will be ready, now with two more teammates by her side.