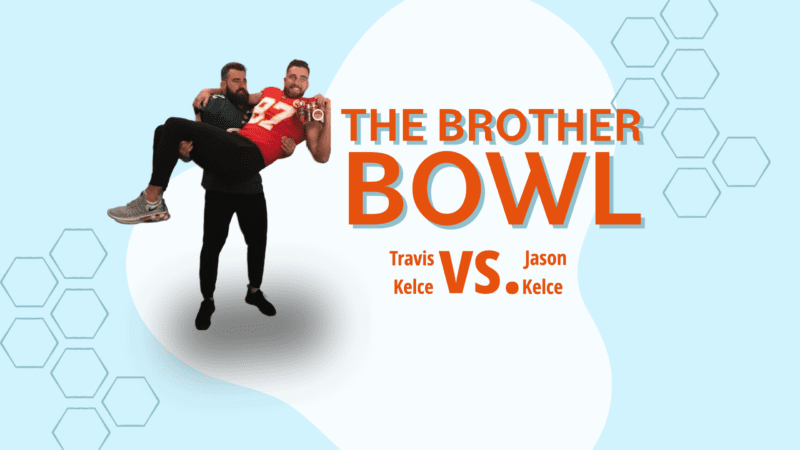 Philadelphia Eagles center Jason Kelce and brother, Kansas City Chiefs tight end Travis Kelce, are on the verge of making history. The dynamic brothers and NFL stars are set to face one another on February 12 for Super Bowl LVii in Phoenix, Arizona – the first siblings ever to face one another in the Super Bowl.
Both Kelce brothers are already Super Bowl champions. Drafted in 2011 by the Philadelphia Eagles, Jason was a part of the Eagles' 2017 championship season that led to the team's surprise Super Bowl LII win. Baby brother Travis, the Chiefs' standout tight end, was drafted by Kansas City in 2013 and helped the team to their 31-20 Super Bowl LVI win over the San Francisco 49ers in 2019.
Travis Kelce Has One Fan Less For Super Bowl LVii
And though the Kelce brothers are used to competing against one another, sibling rivalry means something different when it comes to the Super Bowl. Just after finding out he'd face his brother in this year's Super Bowl, following the Chiefs' 23-20 AFC Championship victory over the Cinicinnati Bengals, Jason jokingly tweet'd he's no longer a fan of the Kansas City Chiefs.
Mom Donna Kelce is no stranger to her sons competing against one another, even traveling during the 2021-2022 postseason from Tampa to Kansas City to see both sons' Wild Card matchups in the same day.
This year Donna Kelce won't have to travel to see her sons play, but she'll be faced with which son to root for knowing one won't come home with the Lombardi Trophy and the other will. Donna calls the dilemma "your hopes and dreams coming true", but also her worst fears. Speaking to PJ Ziegler at FOX Donna Kelce said, "Somebody is going to go home a loser, and neither one of them lose very well."
And though both Jason Kelce and Travis Kelce can't win on Super Bowl Sunday this year, mom Donna Kelce comes home a winner no matter what. With two superstars in the household, Jason and Travis Kelce's mom can't lose.