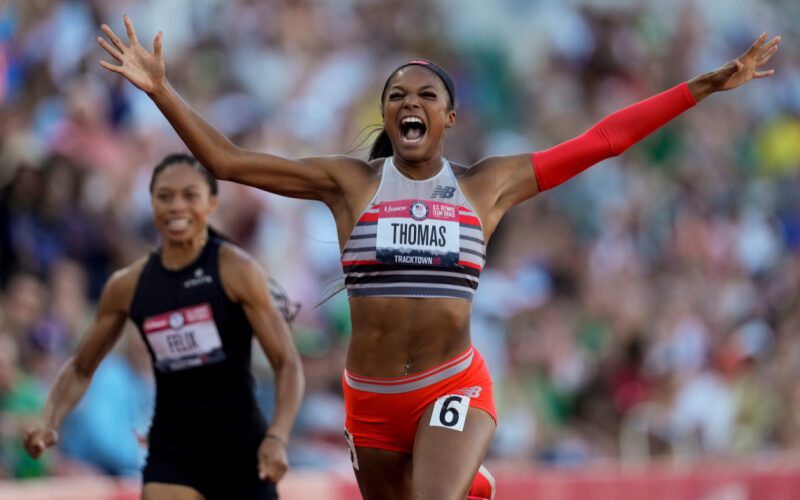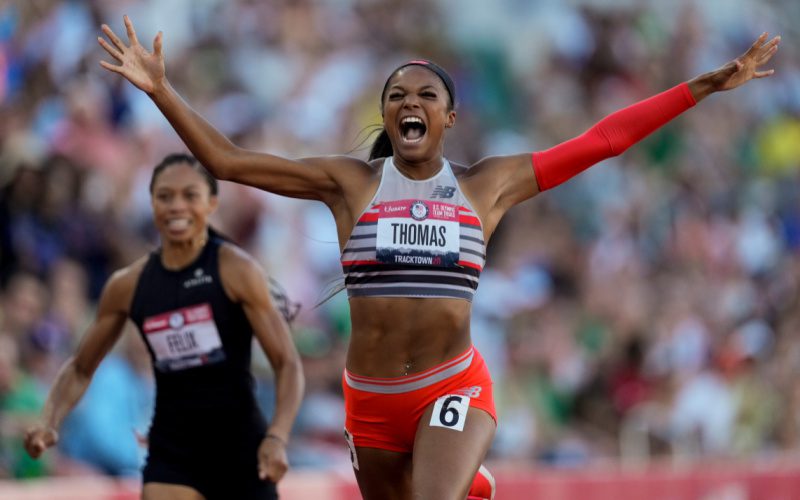 At just 24 years old, channeling some major FloJo vibes, track and field star Gabby Thomas can proudly say, "I'm an Olympian." The Massachusetts native, who was the 2018 NCAA champion in the indoor 200 meters, came in first place in the 200 at the U.S. Olympic Trials. Her time of 21.61 seconds was the fastest time since Joyner set the world record in 1988 at 21.34 seconds.
GABBY THOMAS IS ALSO A HARVARD GRADUATE
A former student-athlete for the Crimson, Thomas graduated in 2019 with a degree in neurobiology and a minor in public health. She's now pursuing a master's degree in epidemiology and health management from the University of Texas in Austin, where she also trains.
Heading in to Tokyo, Thomas is considered a gold-medal contender. But she's not resting on her laurels, instead setting higher goals for herself. "It definitely has changed how I view myself as a runner. I think the standard for myself is a lot higher.…I just want more for myself now," Thomas told NBC Sports. "Now, I'm going to have to start thinking about different goals, different visions. Because this was my dream—my dream was to make the Olympic team, not to win Olympic trials, not even to break the meet record. Now that I've accomplished those, I'm going to set higher goals."
We can't wait to watch.
Image: AP Photo/Ashley Landis