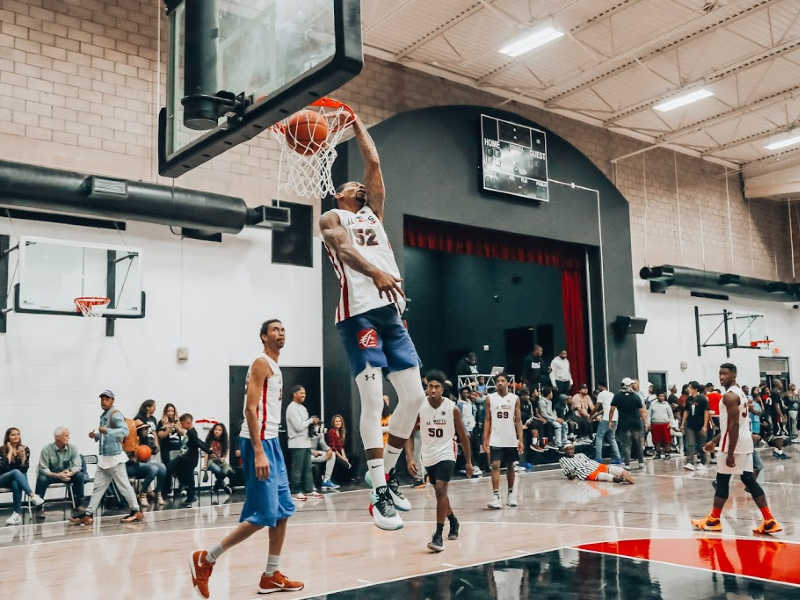 David Stern, the former NBA commissioner responsible for turning the NBA into a global brand dominated by star players, has died at the age of 77 as a result of a brain hemorrhage he suffered a few weeks ago. Stern served as commissioner for three decades and is largely credited with transforming the NBA from a fledging league whose post-season games were aired on tape delay after the evening news, to a league whose players are recognized and revered all over the world.
Current NBA Commissioner Adam Silver had this to say about Stern, "David took over the NBA in 1984 with the league at a crossroads. But over the course of 30 years as Commissioner, he ushered in the modern global NBA. He launched groundbreaking media and marketing partnerships, digital assets and social responsibility programs that have brought the game to billions of people around the world. "
Not only did Stern help grow the NBA with seven teams joining the league and six relocating during his tenure, he was also responsible for the creation of the WNBA and the expansion of professional women's basketball. Both current and retired players showed nothing but respect as they mourned the loss of this sports luminary.
Los Angeles Sparks star Candace Parker tweet'd:
Your legacy is what you stood for & what lessons you leave to those left behind. David Stern I'm so thankful for the impact you've had on my life and the opportunities you gave all of us in the WNBA. You leveled the playing field long before it was "the thing to do"Rest In Peace

— Candace Parker (@Candace_Parker) January 1, 2020
While WNBA Commissioner Cathy Englebert released this statement.
WNBA Commissioner Cathy Engelbert released the following statement: pic.twitter.com/ePwLIRfvzo

— WNBA (@WNBA) January 1, 2020
In an Instagram tribute to Stern LeBron James said, "Thank you for your commitment to the beautiful game of basketball that has changed so many young adult/kids lives and more importantly your vision to make our game become WORLDWIDE was a vision only you could make happen! You did just that. Making our game the greatest sport in the world! "
Former Sacramento Kings assistant coach Nancy Lieberman shared a touching Instgram post writing, "True story: 1984 commissioner Stern He asked me to come to NY to meet with him. He says there will be a WNBA before I'm done, My only hope is that you will be around to playing it. 1997 b4 my 1st game in the WNBA at 39 years old David calls me and emotionally says I'm so proud of you. Anybody who ever put a uniform on in the WNBA should have thanked him personally for changing our lives."
Injured Warriors star Steph Curry wrote, "Thank you and your family for your leadership and commitment to growing the game of basketball and the @nba around the World. Forever grateful. RIP Commisoner Stern!"
Former Timberwolves star Jamal Crawford Tweet'd
When I was a kid I would watch the NBA drafts all the time. I used to dream about getting drafted, putting on my hat, and shaking his hand, and accomplishing a dream. He helped take the game to new heights.. RIP to the GREAT David Stern.

— 🏁 Jamal Crawford (@JCrossover) January 1, 2020
So why exactly was Stern so revered by fans and players alike?   Rod Thorn, Stern's longtime VP Of basketball operations summed Stern up best saying, "He cared so much about the players and the fans, and he did everything he possibly could to make the game better."
The NBA will honor Stern by having players and referees wearing commemorative black bands on their jerseys or uniforms for the remainder of the season.
Image: JoelMuniz/Unsplash