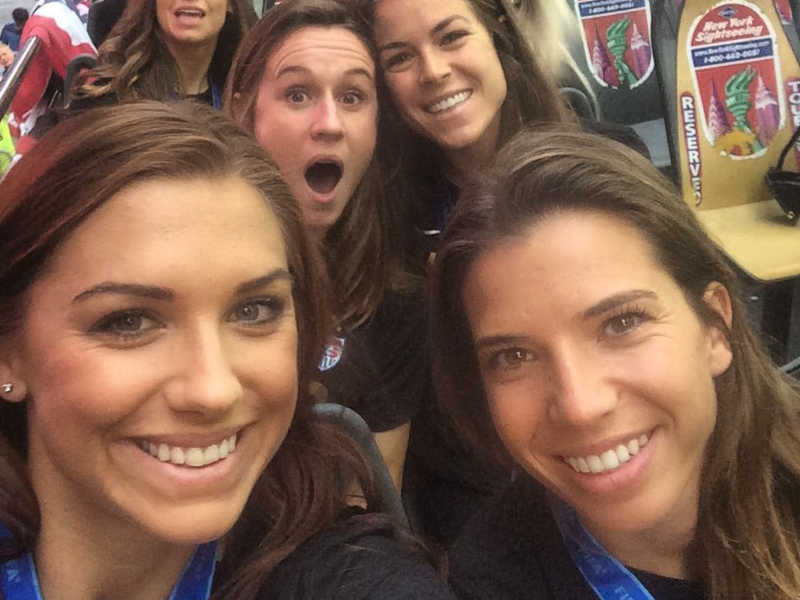 March is National Women's History Month
March is National Women's History Month. Woot! It's time to celebrate. And while we think women should be celebrated all year, having our own month is a pretty good start.
So while we'd love to pop some champagne and crank up some tunes, what we really want to do is celebrate the women in sports making history right now. And with so many women being brought into coaching and executive positions, we are feeling pretty happy to see that there's so many women in sports to celebrate. So let's do it.
THE FUTURE: Sabrina Ianescu.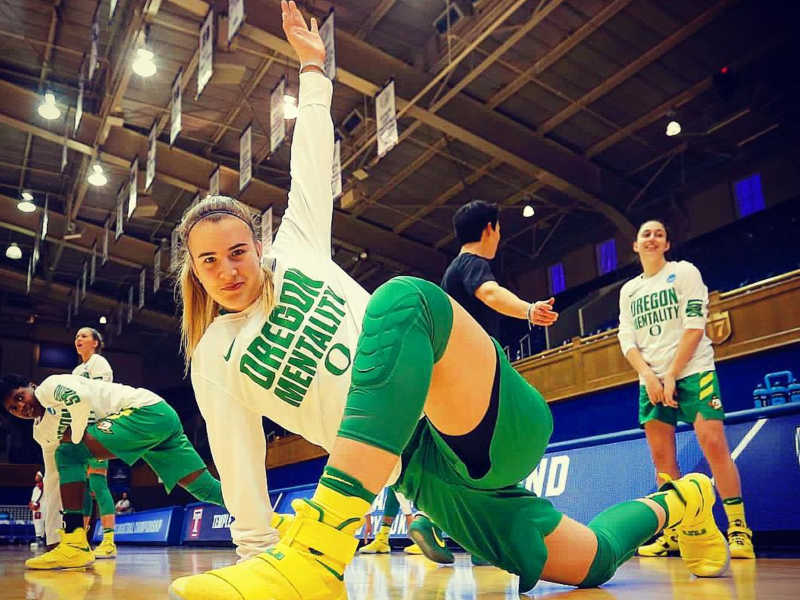 The Oregon Ducks' senior is the face of the future of women's basketball. She recently became the first NCAA basketball player (male or female) to collect 2,000 points, 1,000 assists and 1,000 rebounds in a single season; she captured her 26th career triple-double; and the Ducks clinched their third consecutive Pac-12 regular-season title.
Ianescu famously gave a touching speech at the memorial of her mentor, Kobe Bryant, before leading her team that same evening to beat Stanford. She is the projected No. 1 pick in April's WNBA draft and possibly the next female athlete to join team Nike.
"I won't predict exactly how far we're going to go….. but I'll just say this. We have unfinished business."
THE GAME CHANGER: Alyssa Nakken.
While the rest of MLB was embroiled in a cheating scandal, the SF Giants were busy making history by hiring MLB's first full-time female coach, Alyssa Nakken. Nakken joined the team in 2014 as an intern in baseball relations and quickly rose through the ranks to assistant coach.
At Sacramento State from 2009 to 2012, Nakken was a three-time all-conference player and four-time Academic All-American. She went on to earn a master's degree in sports management from the University of San Francisco in 2015.
"I've given blood, sweat and tears to this organization already, literally, and I'm so excited to continue that.
THE VOICE: Megin Rapinoe.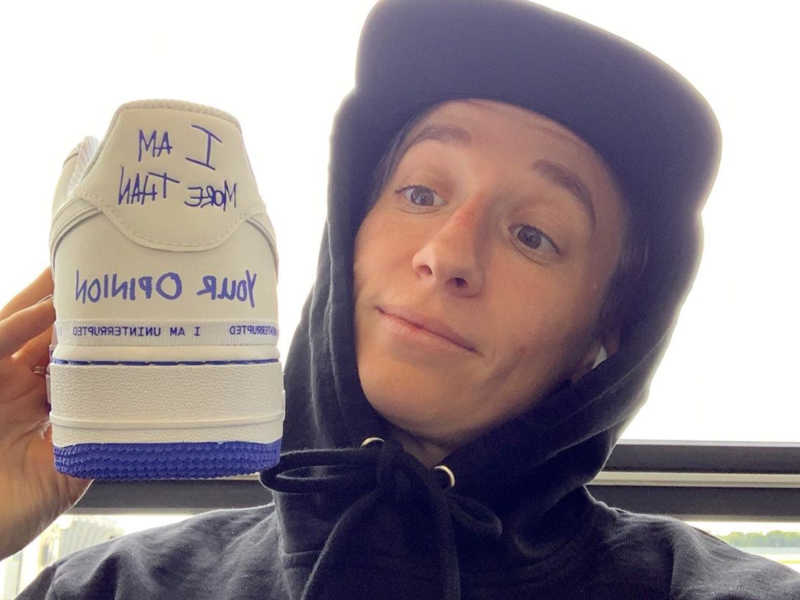 SI's Sportsperson Of The Year in 2019, Rapinoe has been an outspoken advocate for equal pay in women's soccer. Rapinoe made headlines when she kicked a fifty-yard pass to Abby Wambach in overtime against Brazil in 2011. Since then, she continues to dominate in goals and assists in the 2012 Olympics and 2015 World Cup. She is the part-time captain of the USWNT and hopes to lead the team to gold this summer at the Tokyo Olympic Games.
"I feel like it's actually everybody's responsibility to use whatever platform they have to do good in the world, and to try make our society better, whether you're an accountant or an activist or an athlete or whatever it is. I think it's everybody's responsibility."
THE TRAILBLAZER: Carli Lloyd.
The USWNT co-captain knows what it's like to be underestimated and written off. In fact, despite being in the best shape of her career, the 37-year-old was told in 2016 that she wouldn't be a starter for the USWNT. Lloyd Lloyd is a two-time FIFA world player of the year as well as a two-time World Cup and Olympic champion. And yes, she'll be starting in Tokyo this summer at the Olympics.
This past summer, Lloyd worked out with the Philadelphia Eagles and is considering joining an NFL team as a kicker.
"If you have a dream, it's definitely achievable through hard work, through dedication, sacrifice, everything."
THE GOLDEN GIRL: Alex Morgan.
When Morgan joined the USWNT in 2009, she became the youngest member of the team. In 2011, she was the No. 1 pick in the women's professional soccer draft. She won her first gold medal in 2012 and has been an outspoken leader of the USWNT's current lawsuit against U.S. soccer for equal pay. Morgan, who is married to soccer player Servando Carrasco, announced she is expecting the couple's first child this year. She was last seen practicing at the USWNT's Olympic qualifying match last month, playing heavily pregnant.
" Really get to know and establish relationships with your teammates because they are your new family and they are the ones who will be there for you when anything goes wrong."
THE LITTLE SISTER: Naomi Osaka.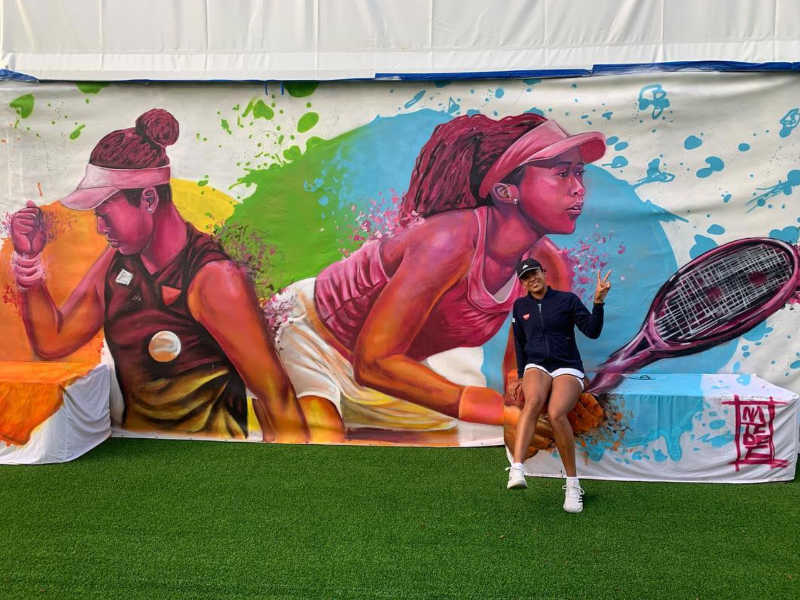 At just 20 years old, Osaka was voted one of Time's most influential people in 2019. She shocked the tennis world by beating her hero Serena Williams at the 2018 U.S. Open. She entered the 2019 season ranked No. 1 by WTA, making her the first player of Asian decent to do so.
"I don't think you can win a Grand Slam and not be confident in yourself."
THE WORKER: Jennifer King.
Known for her intense work ethic and detailed preparation, Jennifer King became the first full-time African American female coach in the NFL when she was hired by the Redskins earlier this year. A former wide receivers coaching intern for the Carolina Panthers, King was hired by former Panthers coach Ron Rivera. Rivera is now the Redskins coach and calls King a, "great addition."
"I would love to be a coordinator. I know now I'm at the bottom of the food chain, but I've been moving up and I'm learning a lot and I'm super excited to be here."
THE HIGHEST RANKING: Raquel Ferreira.
The Red Sox's Ferreira made history earlier this year when she was promoted from Senior VP to a member of the four-person group who now runs the team. Ferreira has been with the team for twenty years and becomes the first female executive in MLB to run a front office.
"I always say is dress for the job you want, not the job you have. My parents always taught me to come in to work and be professional, from the time you walk out of the house. What you wear, what you dress, I come every day like I'm coming to work, not that I'm going to a barbecue or a club. You have to have that professional mindset all the time. And as a woman it's even harder, because you're judged very harshly."
THE FIRST ONE: Katie Sowers.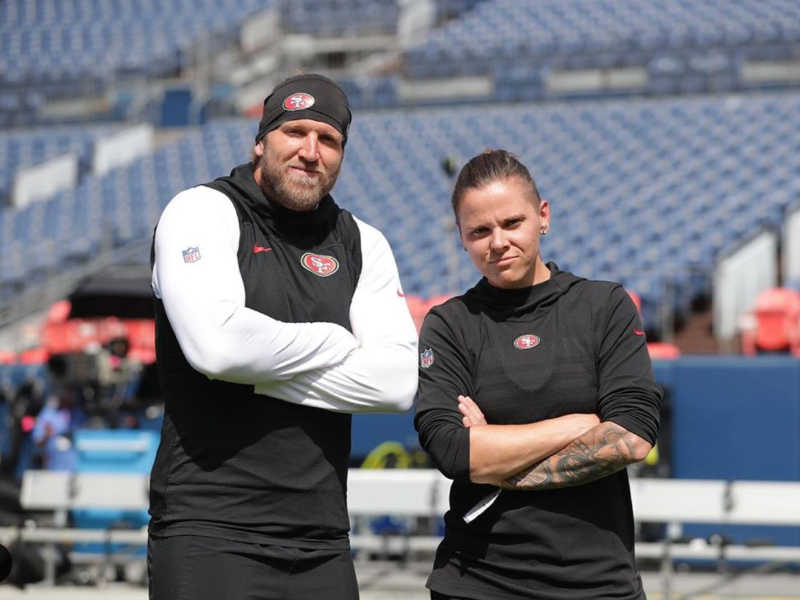 49'ers assistant coach Katie Sowers made history at the 2019/2020 Super Bowl for a lot of firsts. Sowers became the first female to coach during a Super Bowl. Likewise, she became the first openly gay coach in the NFL. Sowers, a former professional football player for the Women's Football Alliance, was once turned down for a volunteer basketball coaching job because she is gay. Sowers starred in a Microsoft ad for the 2020 Super Bowl and has QB Jimmy Garoppolo's stamp of approval.
"When you ask any of the coaches who work with me, often they'll get asked about working with a female. To them, it's not even something that they think about — and it's not something that I truly think about. They see me for who I am as a coach, and not a female coach."
There are more women doing amazing things in the world of sports. How about these sports wives who are killing it?