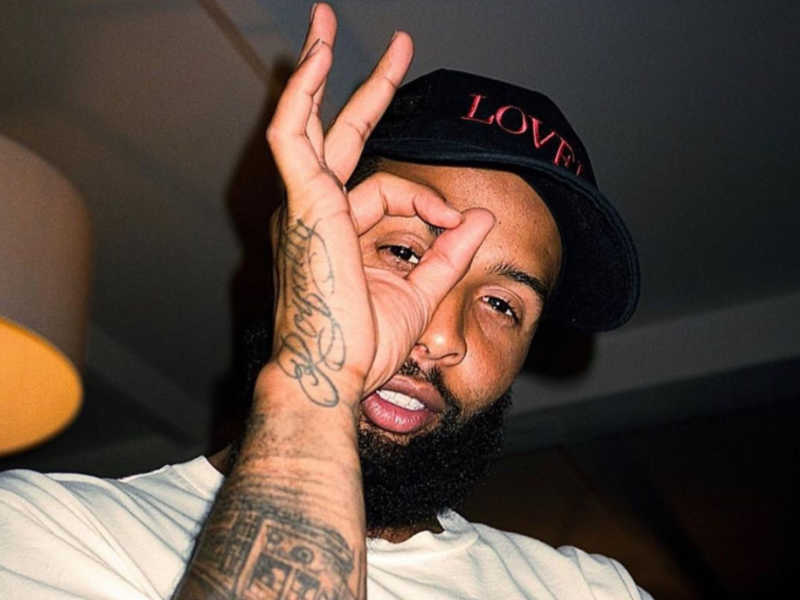 The 2020 NFL Draft may not have been the big splashy event Roger Goodell originally planned, but the Brown's Odell Beckham Jr. managed to add some excitement to the evening with an angry Twitter rant. It's not that the Brows' receiver was upset with the Browns No. 10 pick Jedrick Wills Jr. He was upset with something entirely different. Here's what got the outspoken running back heated.
Well into the first round, the footage aired a bit of Odell's history in the league. Included was footage of the now-infamous Odell sideline net kicking incident that had Odell so mad at Eli Manning, he threw his helmet into a sideline net. Sadly, the net fought back and Beckham got stuck in it.
The net incident is now infamous, but it has nothing to do with the 2020 NFL draft. This, according do Odell who has not happy that he was the focus of draft coverage and that the league chose to show footage of a rather embarrassing incident in his NFL career.
Odell got heated and rather than take it out on a sideline net, as if he has one on hand, the famously spirited Beckham took to Twitter to let the world, and the NFL, know how he felt about the league's choice to focus on what he calls "me kicking a net."
He wasn't done yet. Odell kept tweet'ing about the draft having "nothing to do with him," which is a fair point. But the notoriously hot-tempered receiver did end things on a positive note, which is exactly what he wanted the NFL to do in the first place.
The NY Giants used their No. 6 pick to select Andrew Thomas. Beckham played for the Giants from 2014-2018 until he famously fell out with quarterback Eli Manning and yes, kicked that net.
Photo: @obj/Instagram