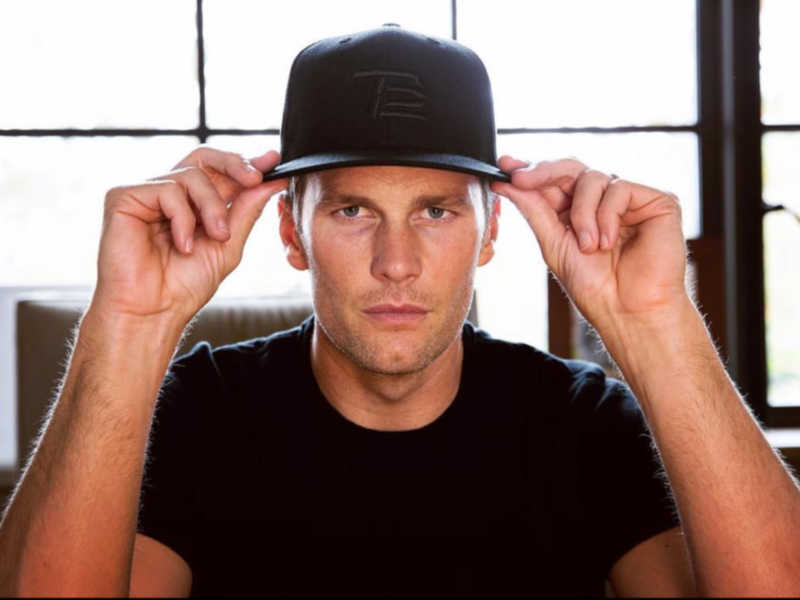 Patriots owner Robert Kraft is having a hard time. Tom Brady is a Buccaneer now. There's no turning back. And while it seems clear that Brady had been planning his Patriots exit for a while, and that Coach Bill Bilichick was ready to move on from Brady years ago, Patriots owner Robert Kraft is mourning Tom's exit like the break-up that it is.
So even though Tom basically told the Patriots, "It's not you, it's you," Patriots owner Robert Kraft wrote Brady the sweetest "Dear John" letter an NFL owner who has just been dumped ever has. And he did it Tampa Bay scoring major class points along the way.
On page A3 of the Tampa Bay Times, the Kraft Family took out a full page ad thanking Tom for his 20 years of excellent play. The last paragraph gave us a big football-sized lump in our throat.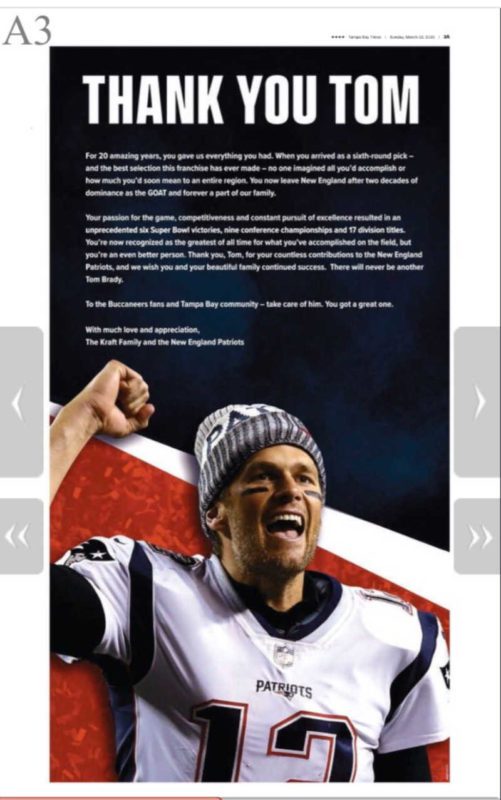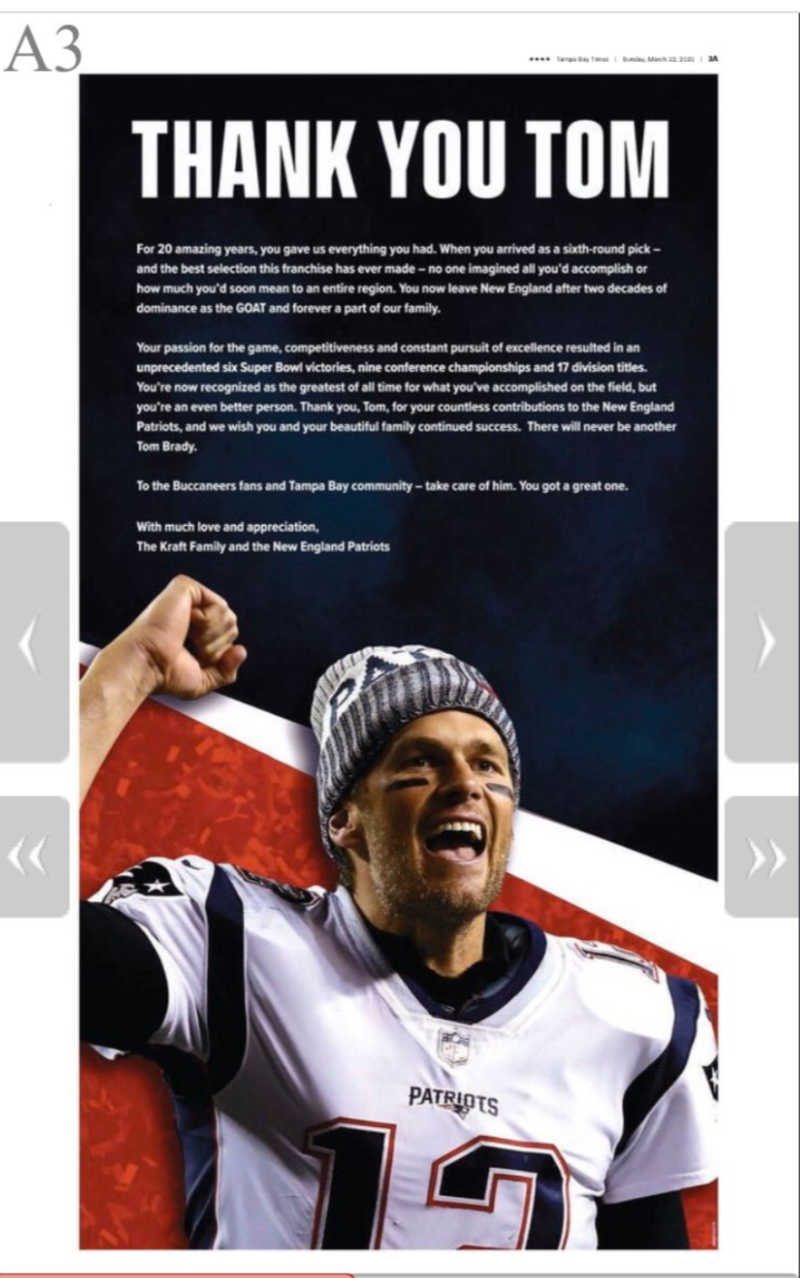 "…take care of him. You got a great one." See, lump in the throat.
Kudos to The Kraft Family and The New England Patriots for keeping it classy now that they've been dumped, though maybe they could have kept Brady if they kept it classy while he was thinking of leaving the team.
Wondering why Tom Brady chose the Bucs? We gotcha right here.