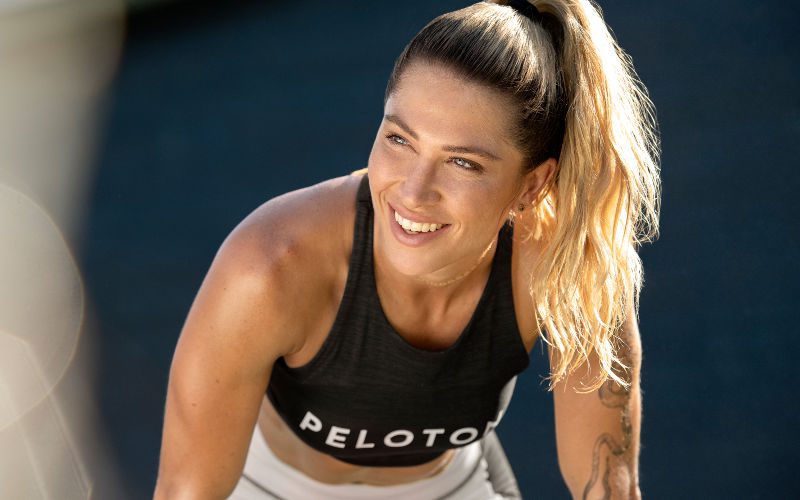 I'll admit, I was giddy in anticipation of my interview with Peloton's star treadmill instructor Selena Samuela. Four months into California's strict quarantine, staying fit at home had become a challenge. Having a one-on-one chat with one of Peloton's stars during a pandemic that has literally made going to the gym impossible, is like getting your therapist's cell. You don't want to take advantage, but you do want your questions answered.
But while I was selfishly looking to be fitspired on how to stay motivated at home, I knew I wasn't the only one wanting some hacks from a pro. We are all in this together, trying to stay fit within the confines of our own homes. Turns out it's not easier for fitfluencers like Selena Samuela. They face the same at-home fitness challenges as the rest of us, but they push through.
Selena Samuela comes from a family of athletes and has always been fit. She gave up the promises of an acting career for an amateur boxing career, which led her back in front of the camera, inspiring others to get moving.
But with COVID-19 taking her gym from her she was rendered one of us, a fitness civilian trying to gracefully keep up her regime at home. When we spoke she offered hacks on staying motivated, was forthcoming about her own fitness journey and shed a light on her fitness secret weapon.
Meet Selena Samuela: Peloton star, carb lover, fitspiration.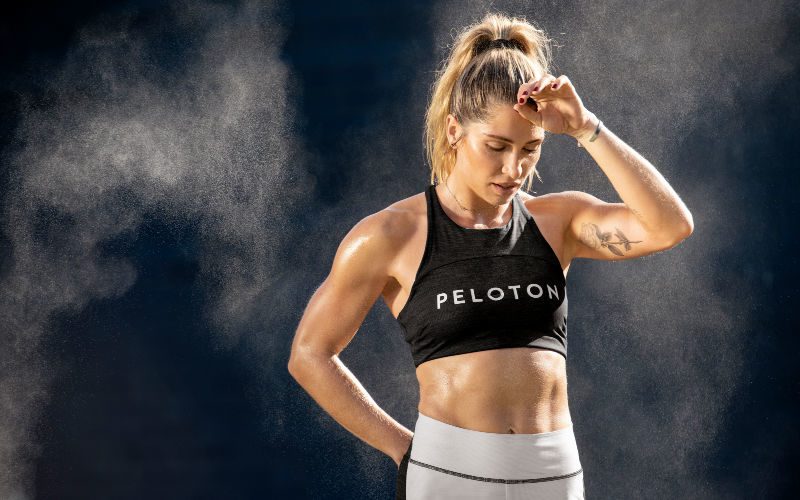 Hacks For Working Out At Home
"Since COVID we're not in the studio as much, so I've had to do what everyone else is doing.  I've had to find ways to motivate to workout.  I have a few hacks. 
First thing in the morning, workout.  Even if you have a 7 am call, set your alarm for 5 so you're working out and finished by the time you need to start working.  Even if that morning workout is simple,  no matter what I get up in the morning and get a workout in."
Advice On Keeping Mentally Motivated
"Having hobbies is really important.  I love to golf and surf.  Looking for pieces of a workout and putting them into hobbies helps me stay motivated.  Hobbies mean that I have to keep my body in good shape, which helps with motivation. You're not just working out for the sake of it. It's functional." 
Recovery Is As Valuable As A Workout
"It's important to note that recovery is part of your journey.  If you don't take recovery you're not going to be able to do the hard work.  If you have a heavy workout one day, maybe the next day can be set up to be your recovery day where you're not doing something strenuous. Or do something not strenuous to the body like yoga."
Being Fit Doesn't Mean Being Perfect
"If someone is new to working out or just getting back into it, remember it's about progress not perfection.  If you can't do all the moves right away or you can't do all the intervals, it's totally okay. Take the rest when you need the rest and get back into it.  If you beat yourself up it makes it harder to complete whatever workout you're doing.  And it makes it not fun, you won't want to come back."
On How Fitness Experts Really Eat
"I'm Italian and food is such a huge part of our family life.  I don't follow a specific diet, but I do like to eat sustainably.  I try to do things in my daily life to have greener practices.  It's so much better and sustainable to eat locally from local farmers.  I like to eat veggies that are in season. I buy local, pasture-raised eggs and meat.  It's more about where I get my food and how it's grown, then what.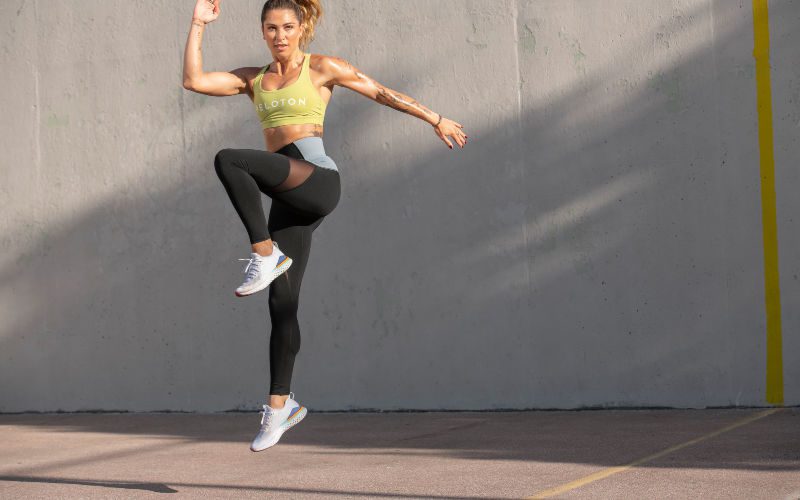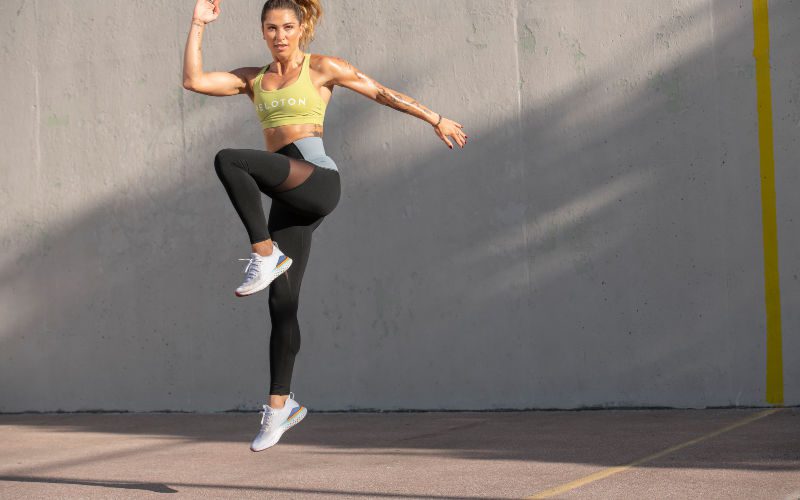 Her Surprising Cheat Meal
"Don't hate me, but I've always preferred vegetables. I do love pasta, but I don't consider it a cheat meal. I need the carbs. It's a necessity.
I love ice cream and candy, I really love gummy bears." (Laughs)
Speaking Of Carbs
"If you are loading up on carbs and not moving your body at all, sure I suppose you should fear it. But the fear should be that you're sedentary, not so much what you're eating.   You need carbs for energy.  It's silly to avoid carbs completely because then you're not even going to have the energy for your workout."
On Fitness Challenges During The Quarantine
"Rather than spending time on what my body looks like, I'm embracing loving what my body is able to do.   Movement is power.  You move your body, you're empowering yourself to do more."
Selena Samuela's Fitspiration
"Change is hard.  Change doesn't always feel good because it's hard.  I think right now, even though it's hard, self-awareness combined with action is going to open the door to change. 

Nobody wants to be stagnant.  We want to keep moving.  Movement is life. It's beautiful and should be celebrated.  This moment of self-awareness and taking time feels scary. As hard as it is, the progress you make is going to be worth your while. 
Be okay with not being okay. Be okay with progress and not being prefect. You'll make bigger moves that way."
Images: Courtesy of Peloton