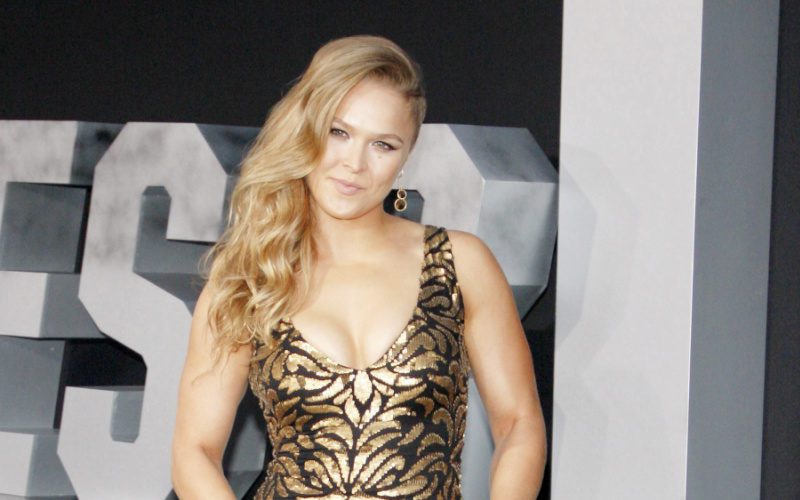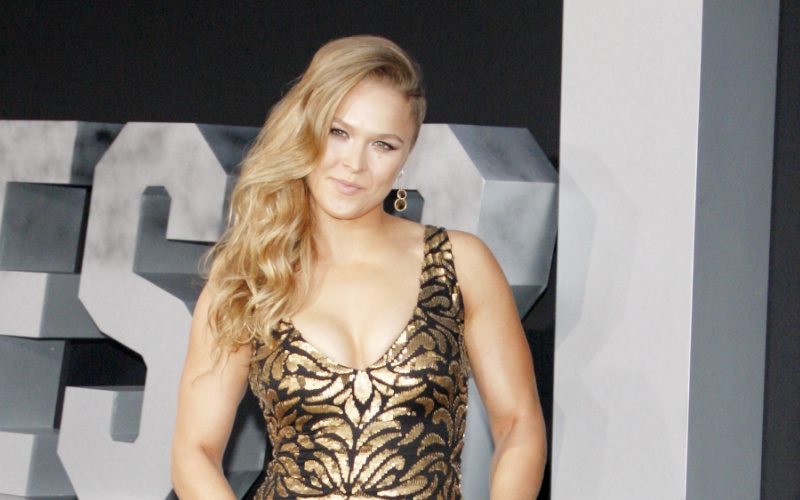 When it comes to adorable pregnancy announcements, the sports world totally scores. That's because behind the tough exteriors of athletes like Ronda Rousey, Pat Mahomes, and Russell Wilson are future parents overcome with emotion as they anticipate welcoming the newest member of their family.
Ronda Rousey is known as one of the toughest female wrestlers in UFC and WWE history. But when it came time to announce that she and husband Travis Browne were expecting a baby in September of 2021, Rousey adorably shared she was eagerly awaiting the arrival of "the baddest baby on the planet." No doubt the former pro wrestler's baby will live up to his or her mother's description.
And despite Seattle Seahawks quarterback Russell Wilson and his pop star-wife Ciara already being parents to daughter Sienna Princess Wilson (age 3), the power couple was downright giddy whey they announced they were expecting another child together in July, 2020. Ciara also shares son Future Wilburn (age 6) with rapper Future.
Star athlete or not, there are few times in one's life as exciting as welcoming a new addition to the family. Even a Super Bowl win doesn't compare – though it probably comes close!
THE SPORTS WORLD'S MOST ADORABLE PREGNANCY ANNOUNCEMENTS
PAT MAHOMES & BRITTANY MATTHEWS
In between going to two Super Bowls in a row and signing a record-breaking contract extension worth over $500 million, Kansas City Chiefs QB Patrick Mahomes and his fiancée Brittany Matthews managed to have a baby. The couple announced the happy new in September and took fans along their journey to becoming parents up until the arrival of daughter Sterling Skye on February 20, 2021.
ALEX MORGAN & SERVANDO CARRASCO
USWNT star Alex Morgan and her soccer star husband Servando Carrasco welcomed daughter Charlie in May of 2020. Morgan practiced and played with the USWNT until she was close to giving birth. The two adorably shared their news on social media, revealing their baby's gender as well.
STEPH & AYESHA CURRY
Golden State Warriors star Steph Curry and his wife chef Ayesha Curry were already parents to daughters Riley (8) and Ryan (5) when the happy couple asked, "how did this happen?" in their sweet social media post announcing a third Curry was on its way.
Steph's third child, and first son, Canon Jack was born in 2018 and already shows his father and grandfather Dell Curry's epic ball handling skills.
RUSSELL WILSON & CIARA
The Seattle Seahawks' star quarterback and his pop star-wife Ciara were already parents to daughter Sienna Princess (3) and son Future Wilburn (6) whose father is rapper Future, when they shared a bikini bump photo of Ciara in early 2020 announcing a third Wilson was on its way.
The couple's son Win Harrison Wilson was born on July 23rd, 2020.
JUSTIN VERLANDER & KATE UPTON
Leave it to supermodel Kate Upton and Houston Astros pitcher Justin Verlander to share the most stylish pregnancy announcement as the two expected the arrival of daughter Genevieve, who was born on November 18th, 2018.
GERRIT & AMY COLE
New York Yankees pitcher Gerrit Cole's wife Amy, who was an ace the field herself playing for UCLA's 2010 championship softball team, were already pregnant with their son Caden when Gerrit signed his record-breaking contract with the Yankees after the 2019 MLB season. The couple waited a little while longer to share their news with fans.
Caden Cole was born on July 3rd, 2020.
CAROLINE WOZNIACKI & DAVID LEE
When Danish tennis star, and Serena Willams' bff, Caroline Wozniacki retired from professional tennis in January, 2020, she cited her desire to start a family as one of her reasons for stepping back from the game. The 30-year-old former No. 1 ranked player in the world is doing just that. She and husband David Lee are expecting their daughter in June, 2021.
RONDA ROUSEY & TRAVIS BROWNE
Rousey, the 34-year-old former UFC and WWE star, and her husband UFC star Travis Browne announced they are expecting "the baddest baby on the planet" in September, 2021. We have no doubt that's true.