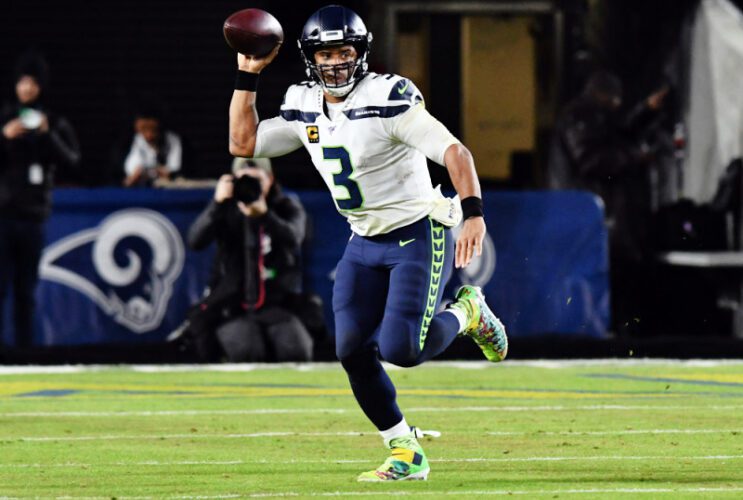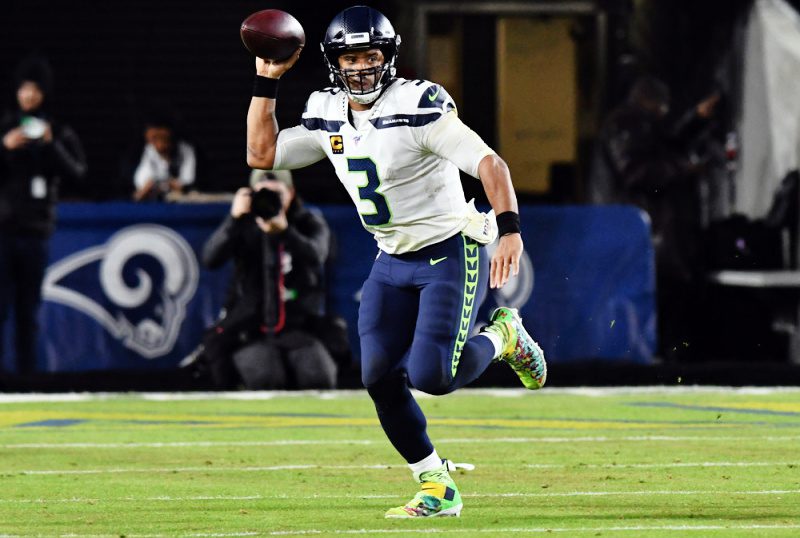 Now that NFL optional OTAs have begun, Seattle Seahawks quarterback Russell Wilson is back to work. Through the NFL Players Association, the Seahawks announced they would not be participating in voluntary OTAs due to COVID-19 precautions. But that hasn't stopped Wilson, who has his own practice field at his San Diego home complete with his West2East logo painted on the center of the field, from holding his now infamous at-home annual minicamps and practices. But this year Wilson has added a secret weapon into the mix by working out with former New Orleans Saints quarterback Drew Brees.
After a disappointing 2020 season, the 2014 Super Bowl champ expressed frustration after the Seahawks lost to Aaron Rodgers and the Green Bay Packers (28-23) in the divisional round of the playoffs. Wilson, who was sacked 47 times during the 2020 NFL season and 394 times during 144 regular-season games publicly stated, "I've been sacked almost 400 times, so we've got to get better. I've got to find ways to get better too."
The Seahawks star is leaving nothing to chance this offseason, working on "trust throws" with Brees who announced his retirement from the NFL after 20 seasons in the NFL. The 2010 Super Bowl champ and Super Bowl MVP, who has four children with wife Brittany, will be joining NBC sports as a commentator. But first, he's working out with Russell Wilson.
Brees wasn't just known for his powerhouse arm strength, he was known as one of the most precise quarterbacks to ever play in the NFL. Being able anticipate where a receiver is going to end up at the end of a route is about as important as how he throws the ball. Anticipation is a key skill for quarterbacks. Brees was a master and he stopped by Wilson's home field to share his knowledge.
So what's a trust throw? The quarterback, in this case Wilson, has to get the ball to the receiver without being able to see him. Russ hilariously uses his son Future's birthday party tent to hide his receiver, but still manages to nail a perfect pass.
With the 2020 season behind him, and Drew Brees in his corner, Russell Wilson's 2021 NFL season is already off to a perfect start.
Image:  John Cordes/Icon Sportswire