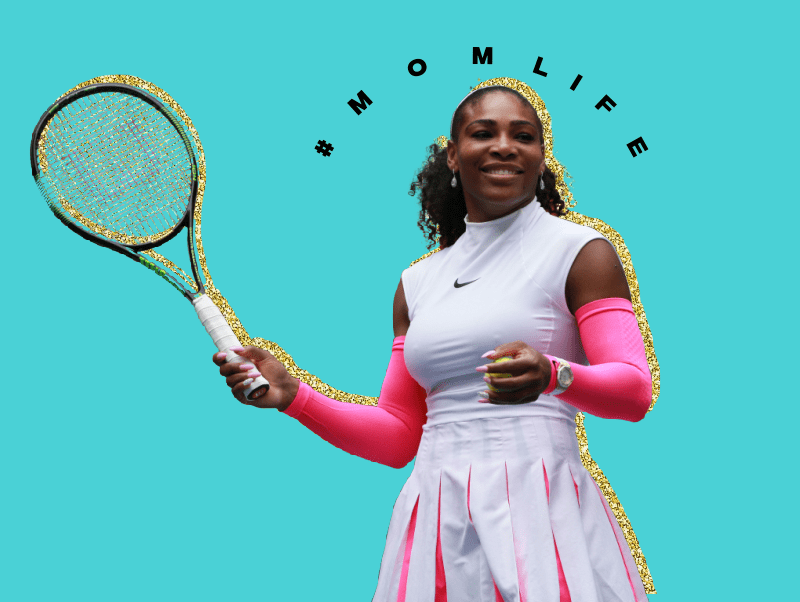 Frustrated parents, Serena Williams daughter is here to help. Or, at least let you know that even sports legends like Williams are no match for their strong-minded children. Serena may be a tennis legend, but when it comes to parenting daughter Olympia Ohanian Williams is finding her ability to influence her daughter's taste in sports is limited.  In a recent interview with CBS News' Person To Person with Norah O'Donnell Serena revealed the unthinkable, five-year-old Olympia doesn't like to play tennis.
Williams, who has documented Olympia's tennis lessons with coach Patrick Mouratoglou, revealed Olympia "doesn't actually like to play tennis too much."
"That's a little disappointing for me, but she's actually really good at it," Williams told O'Donnell. "So, we are trying to figure out a way to get her to play a little bit."
Serena later shared she's considering hosting a group lesson in hopes of pushing Olympia to want to play more.
"Maybe I can push her into tennis by getting other kids to have a group lesson, she said. "I think that's what I'm gonna do."
Williams, who retired from professional tennis in September 2022, often documents playing tennis with Olympia on social media. The two have even donned matching outfits and matching stances.
Serena Williams Daughter Twins With Mom On And Off The Court
Williams shares Olympia with Reddit co-founder Alexis Ohanian, to whom she has been married since 2017.  The tennis great has said she hopes to "give Olympia a sibling", part of her impetus from retiring from tennis.
Williams won the 2017 Australian Open while pregnant with Olympia, which may be as close as she can get her daughter to competing in tennis.