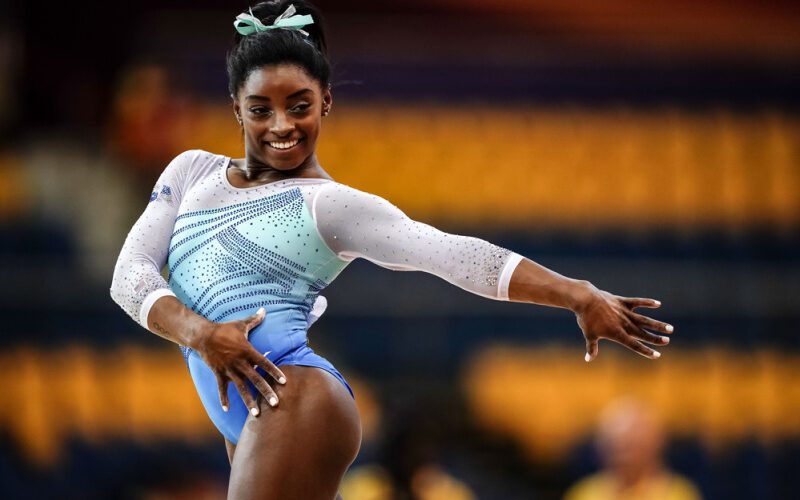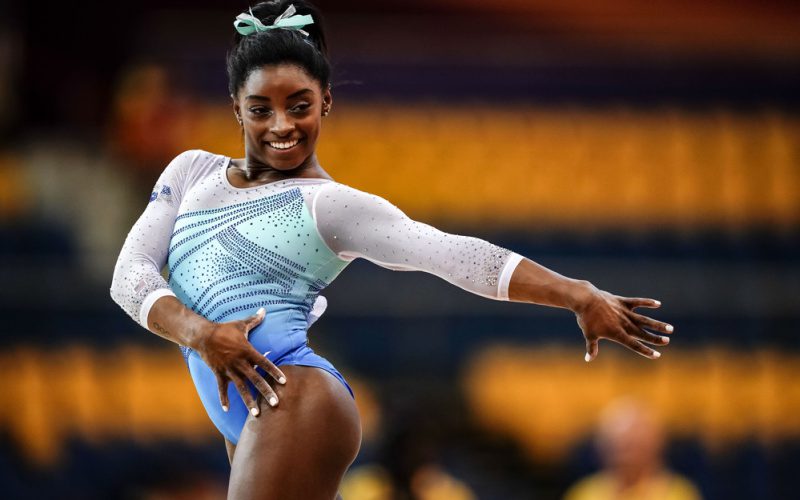 Over a year after last competing, gymnast Simone Biles has made history as the first female to land a Yurchenko double pike in competition. At Saturday's U.S. Classic in Indianapolis the 24-year-old five-time Olympic medalist dazzled fans by effortlessly nailing the epic vault, earning a total score of 16.1.
Biles last competitive outing was at the 2019 World Championships where the 30-time Olympic and World Championship medalist took her fifth title. Coming into to Friday's pre-competition practice, it was clear the defending world champion had used down time caused by the pandemic to perfect the Yurchenko double pike, a vault that has previously only been attempted in competition by men and a vault that the International Olympic Committee gives a start value of just 6.6 – just slightly higher than the value of vaults far less difficult.
Prior to the 2020 Summer Game in Tokyo getting postponed until the summer of 2021 Biles had sworn off attempting the legendary pike at the Olympics . Over a year later, Biles' outlook was entirely different. Having spent the better part of a year with time and a world-class gym on her hands, she used the vault as a way to challenge herself and deal with the monotony of training. In March Biles, who lives and trains in Texas, told Texas Monthly she was considering the vault telling the publication, "So I feel like we just have to go in and weigh the options, see what's smart, get a feel of the vault." 
Friday, the Washington Post reported Biles had been practicing the Yurchenko double pike. Even LeBron James was impressed with the feat, tweeting his support.
Saturday Biles took to the floor wearing a goat on the back of her leotard, a reference to her greatest of all time status, and ripped the vault to the delight of fans. The result wasn't perfect as Biles powered through the air with so much velocity she had to take a few steps on the landing in order to get her footing, but she's got two months to perfect the pike until she takes off to Tokyo.
SIMONE BILES NAILS YURCHENKO DOUBLE PIKE
Biles told NBC Sports after yesterday's competition returning after a year "was really nerve-wracking." But judging by her performance at the U.S Classic in Indianapolis, Simone Biles is just getting started.