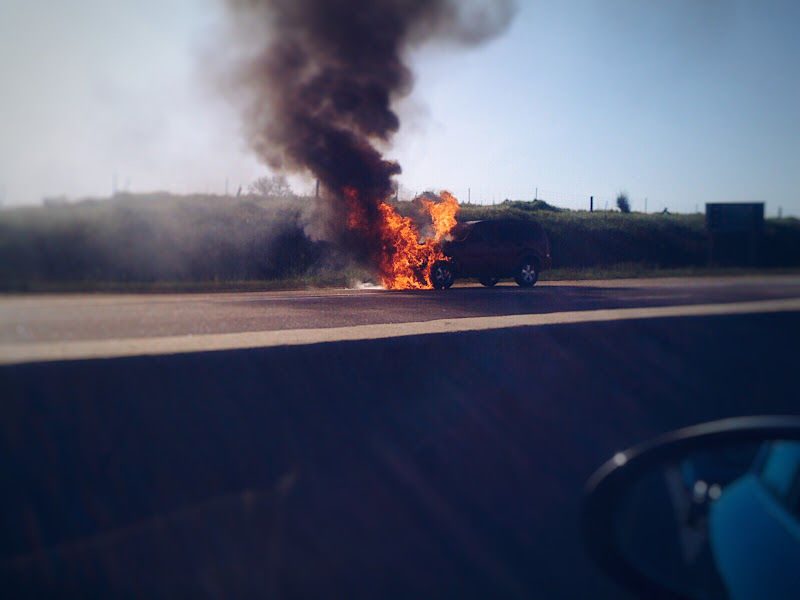 1: Ryan Newman Crashes Big At The Daytona 500
What You Need To Know: In the final lap of Monday's Daytona 500, Ryan Newman surged into the lead.  But when Ryan Blaney's bumper caught Newman's Mustang, Newman surged right and hit a wall. His car flipped, rolled and was hit on the driver's side by another car. The car finally skidded across the finish line, totally engulfed in flames. It took several minutes for his car to be flipped back over. Newman was rushed into a waiting ambulance and rushed to a local hospital.  His condition is said to be serious, but not life threatening.
Newman is in his 19th NASCAR Cup Series with 18 Cup wins. Drivers weren't told about Newman's crash, or the seriousness of it, until they entered victory lane. Denny Hamlin ended up winning the race.  After learning of Newman's crash he said, "I think we take for granted sometimes how safe the cars are and No. 1, we are praying for Ryan." Since 1950, NASCAR has seen about one fatality per year. 
2: Finally An Astros Player Is Suspended, But Not For Cheating.
On Monday, MLB Commissioner Rob Manfred announced Astros pitcher Francis Martes has been suspended for 162 games for failing a drug test.  This is Martes' second offense. Martes has been out since the 2017 season due to Tommy John surgery. Now, he'll have to wait a little bit longer to play.  No player implicated in the Astros cheating scandal has been suspended.
There may be no crying in baseball, or a failed drug test.  But when it comes to being a part of  a systemic cheating scandal, one shouldn't expect to miss one single game. 
3: Altra Shoes Signs Two Pregnant Runners To Sponsorship Deals
Shoe company Altra just made headlines for signing two pregnant runners,  Alysia Montañoand Tina Muir, to sponsorship deals. Montaño is a US National champion and Olympian in the 800 meters and Muir is the lightning fast British marathoner.  Both athletes' contracts include financial compensation and shoes in exchange for speaking appearances.  Neither contract is contingent on either athlete's performance nor are they required to compete in a certain number of races as many athlete's contracts dictate.
Montaño ran the 800 meters at the 2014 USA Outdoor Track and Field Championships while 34 weeks pregnant. At the time her sponsor Asics reduced her pay before eventually completely withdrawing their financial support.
4: Larry Nassar Supporter Faces Four Years In Prison
Kathie Klages, the former Michigan State University women's gymnastic coach accused of lying to police to protect former Team USA doctor Larry Nassar, has been found guilty.
Klages became a lightning rod for criticism and outrage over her steadfast defense of Nassar.  This week the former Michigan State coach was found guilty of two counts of lying to police.  The judgement came down to a case of memory with Klages saying she didn't recall any athletes ever coming to her with complaints about Nassar.  But many gymnasts claim otherwise including gymnast Larissa Boyce and another anonymous gymnast, who both claim to have spoken to Klages in 1997 about Nassar.  Both say that at the time, Klages recalled other complaints as well.  
Klages will be sentenced on April 15 and faces up to four years in prison.