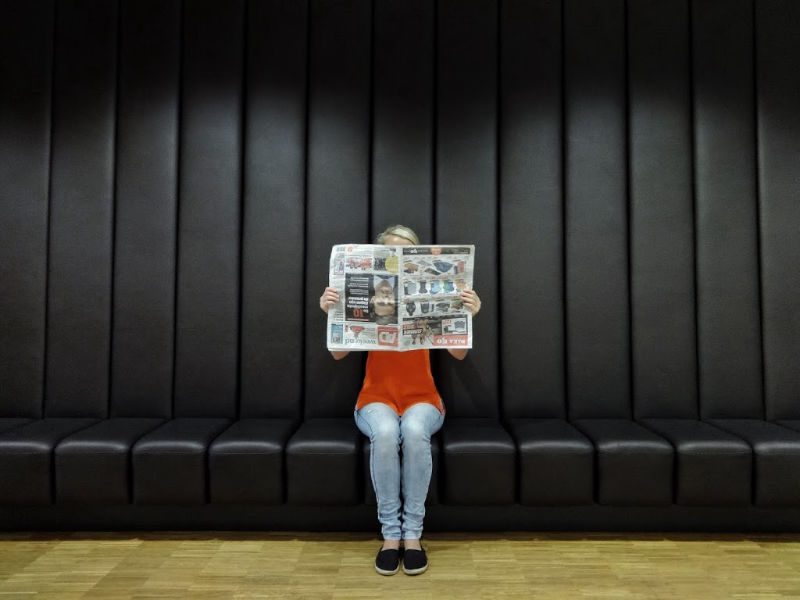 1:  NFL: Teddy Bridgewater Posts Inspirational Message Ahead Of Free-Agency.
What You Need To Know: The Saints back-up QB Teddy Bridgewater knows a thing or ten about hardship. Drafted by the Vikings in 2014, Bridgewater was a back-up quarterback to Matt Cassel. He was named starting QB in 2015, but missed most of the 2016 season due to a torn ACL. His injury also kept him out of the 2017 season and the Vikings failed to pick up a fifth year option on his contract. In 2018 Bridgewater signed a one-year contract with the Jets who then traded him to the Saints as Drew Brees' back-up.  Things turned around for Bridgewater in the 2019 season when he stepped in for an injured Brees and won all six of the games he started. Bridgewater is now on the free-agency market with his market value higher after the 2019 season. 

Since he knows a bit about struggle and hardship, Bridgewater shared an inspiring message via Instagram and it quickly went viral.
Crying? Nah, allergies.  Okay, you're crying. 
2:  Hockey: The Blues' Jay Bousmeeste Suffers Cardiac Episode During Game.
What You Need To Know: During the Blues game versus the Anaheim Ducks, St. Louis' Defenseman Jay Bousmeete suffered a cardiac episode while on the bench.  He appeared to be getting a drink of water and started to fall. Teammate Vince Dunn screamed for first responders and waving for help.  Bousemeete was alert and taken to a local hospital.  The game was postponed and the Blues stayed in Los Angeles instead of flying to Las Vegas as planned. 
The NHL Has very specific rules about emergency medical standards during the game. There must be two doctors in attendance at every game, with one being within 50 feet of the bench.  And a defibrillator must be on hand, as well as a triage room and ambulance.
3: Olympics:  Great Britain Will Send More Female Athletes To The Summer Games Than Men.
What You Need To Know: Team Great Britain's Chief Mark England predicts that Tokyo 2020 will be "The year of female Olympian." It certainly is for Team GB who plans to send 187 male athletes and 191 female athletes to the summer games. 

Team GB includes Britain's Dina Asher-Smith, who became the fastest British woman in history when she competed in 2019's  IAAF World Athletics Championships in Qatar. 19-year-old Lois Toulson hopes to win gold in diving. And Shauna Coxsey becomes the first British female sport climber. 

For The Record: Female athletes first competed in the Paris Olympics in 1900. There were just 22 female athletes out of a total of 997 athletes.  Progress, baby. Progress.
4: XFL: One XFL Team Used Helmets For Ad Space So Now Will The NFL Follow Suit?
What You Need To Know:  NFL execs are probably sitting in a conference room somewhere in Manhattan wondering why they didn't think of this themselves.  In this past weekend's XFL debut, the lower left back corner of the Dallas Renegades' helmets were used to sell beer.  The NFL has had no in-game advertising except for the logo of the company who makes the uniforms.   
Certainly the XFL isn't the first league or sport to think of new ways to increase revenue through advertising.  NASCAR drivers and cars are veritable fast moving ads. The problem is, if the XFL's helmet ads are a success the NFL is sure to follow suit.  But will any of that money translate down to the players? Probably not. 
5: NBA: Dwayne Wade Supports His Transgender Child And Becomes A Parenting Ted Talk
What You Need To Know: Dwayne Wade (who's married to actress Gabrielle Union) retired last year after a storied 16-year career playing for the Miami Heat (with a short detour to Chicago and Cleveland.) He's won three NBA championships, has been named MVP, and played on the championship US Olympic Men's Basketball Team in 2008. He is the epitome of an NBA icon, which makes his recent appearance on "Ellen" even more meaningful. 

Wade, who is the father to four kids and adopted his nephew in 2011, spoke openly today about his 12-year-old daughter Zaya, who was born a boy named Zion.  He said without hesitation, "Once Zion came home and said, 'Call me Zaya,' and 'I'm ready to take on this,' I looked at her and said, 'You are a leader. It's our opportunity to allow you to be a voice. Right now, it's through us, because she's 12 years old, but eventually, it will be through her."


Studies show, not that you needed a study to figure this one out, that transgender kids suffer worse mental and physical health than other kids most probably due to the fact that they also suffer more bullying than non trans kids.  41% of non-binary youth say they have attempted suicide.  

And someone might mention:
NBA: Andre Iguodala swears he doesn't hate the Grizzlies.  He just didn't want to play there, but thinks Ja Morant should be Rookie Of The Year.
NCAA:  South Carolina's Women's Team beat UConn for the first time ever!
NBA: Forbes just released it's list of most valuable NBA franchises and The Knicks are at the top of the list ($4.5 billion).  The Knicks are finally number one at something (ranked 13 out of 15 in their division.)
Now you're in the know.