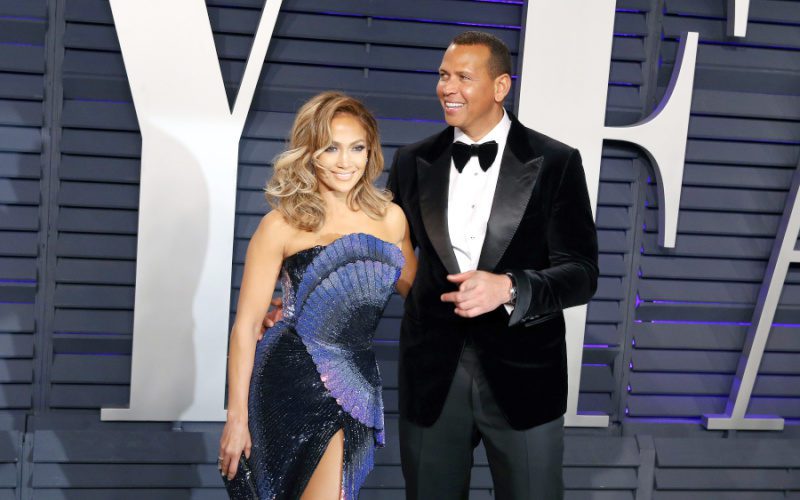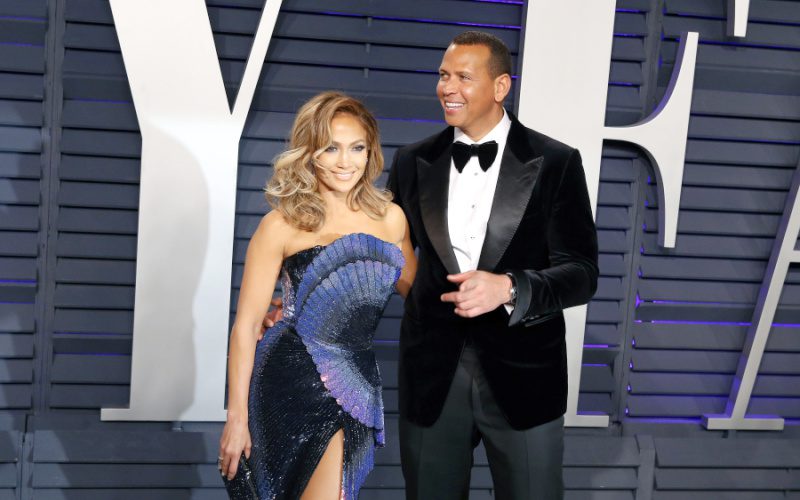 Four years and two delayed weddings later, JLo and A-Rod are on the verge of calling it quits. Page Six was the first to unship the power couple, just days after Entertainment Tonight reported the pair were still "planning on getting married" after postponing their June, 2020 nuptials.
Dogged by cheating rumors from start to finish, the two presented a united front even as recently as a February 27th post from the Dominican Republic, where Lopez is currently filming Shotgun Wedding, a movie whose title now seems more ironic than funny. Break up rumors dominated the Internet to which the couple responded with a vague statement saying they are "working through some things" without acknowledging whether the mega-couple is still engaged or a still a couple at all.
JLo and A-Rod first got together in 2017 after running into one another in a Los Angeles restaurant, getting engaged in 2019 in the Bahamas. Rodriguez was Lopez's ever-present red carpet plus one and photographer, while she presented the world with a new and improved A-Rod. Gone was the cheating ex-husband and beleaguered former Yankees star. Alex Rodriguez 2.0 was a broadcaster, entrepreneur, doting fiancée and father. And he was, at least on Instagram, a champion of JLo's undeniable fabulousness, happily watching from the sidelines while she performed for 80 million people at Super Bowl LIV.
JLo And A-Rod Quickly Became One Big Happy Family
Public Lopez and Rodriguez were a picture-perfect image of a "fourth time's the charm for her" fairy tale, complete with an overjoyed blended family that seamlessly, at least on Instagram, became one. Lopez, who shares 12-year-old twins Max and Emme with ex-husband Marc Anthony, was the doting step mom to Rodriguez's two daughters Natasha, 16, and Ella, age 12. Meanwhile, Rodriguez cuddled in bed with the family on Sunday morning. He played ball with Max. He had quarantine gym dates with his gal. Alex Rodriguez had grown up, finally finding the love of a good woman, one more talented and beloved than he.
Madison LeCroy Claimed Her Relationship With A-Rod Was Innocent
But in between Super Bowl performances and family cuddles, were never-ending cheating rumors, most of which Lopez publicly ignored with heroic grace. The final rumor, exposed FaceTime calls between Rodriguez and Southern Charm star Madison LeCroy, had legs. Confirmed by LeCroy herself who told Page Six in January, "He's never physically cheated on his fiancée with me. I don't want anything bad for his family, or for mine. We are definitely innocent in this", created more questions than answers.
It seems that Lopez herself was left with questions as well. Lopez recently revealed to Allure Magazine that she and Rodriguez had gone to couples counseling during the pandemic. Embarrassed by the LeCroy rumors after their relationship was already quarantine-strained, Jennifer Lopez and Alex Rodriguez are now on the rocks. Thought bubbles around the world unanimously read, "What took her so long?" followed by an over-protective, "Phew." JLo may have wanted A-Rod to be the man of her dreams, but we didn't. We knew better and hoped she'd finally catch on.
Behind closed doors and beyond social media posts, one never really knows the details of another couple's relationship. But Jennifer Lopez and Alex Rodriguez always felt like a girl power-disconnect. Could an old dog learn new tricks? Maybe. Did he? Probably not. We wanted more for JLo even if she wanted to believe her old dog was not up to his old tricks.
While the couple is being cagey, their relationship doesn't seem destined for marriage. The inevitable "Why can't JLo keep a man?" narrative will commence to which there is only one response, "Maybe they weren't worth keeping."
For a couple who has lived out their relationship through social media, it seems Lopez herself is having the last laugh.
We couldn't be happier for her.
Image: Joe Seer/Shutterstock