The Bandolier heart pouch is the ultimate stadium approved bag.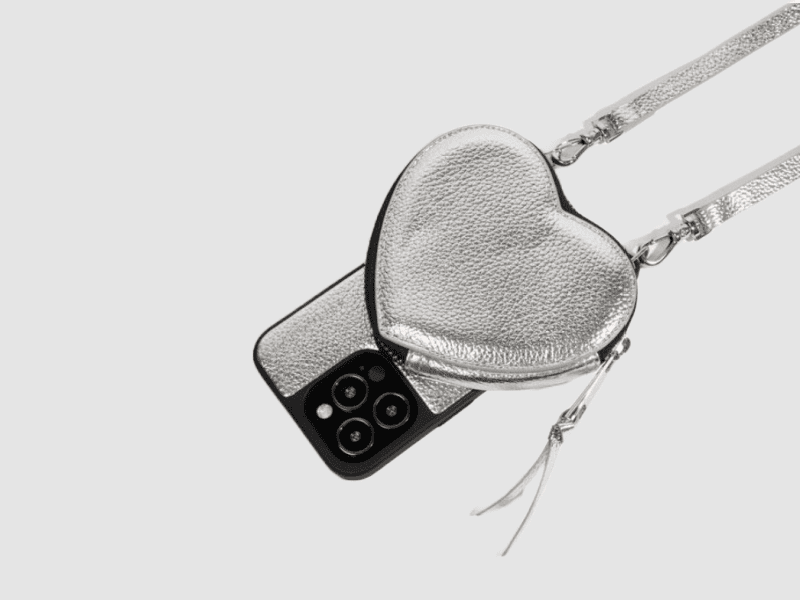 If you've noticed the words "stylish" or "cute" are rarely used to describe a clear bag or a stadium approved bag, Bandolier is here to help. The original cross body phone case, Bandolier has become synonymous with elevated style and chic accessories. Celebs like Taylor Swift and Oprah Winfrey are fans of the accessory brand. And sports fans have come to rely on the Los Angeles-based brand for stadium approved bags that replace the dreaded clear bag.
We've been longtime fans of Bandolier's Donna Cross Body Phone Case with credit card and identification holder on the back. Though there are endless crossbody bags to choose from on the site, Donna was always a favorite.
That is, until we met Willa.
Bandolier's Willa Heart Pouch Is Back In Stock
Bandolier's most requested restock, Willa is an elegant modern leather cross body phone case with heart shaped pouch attached. The adorable pouch is just the right size to store keys, cash, credit cards and a lipstick. Willa currently comes in three amazing colors: silver, red and black. Best part, Willa is stadium guideline approved.
Willa is that rare cross body bag that can take you from day to night, street to stadium. Take her to the gym to keep your tunes close without having a bulky phone in your pocket or hand. Or, take her to a game or concert and keep your hands free for cheering. Willa will also guarantee you won't lose your phone, keys or credit cards since they'll be right by your side the entire game.
Willa's flying off the (virtual) shelves! Now all you have to do is choose your color.
Click here: Bandolier Willa Heart Shape Cross Body Bag And Pouch
Bandolier Launches Bag Line
While we're talking bags, Bandolier just launched bags, fanny packs and backpacks. Here are our favorites.