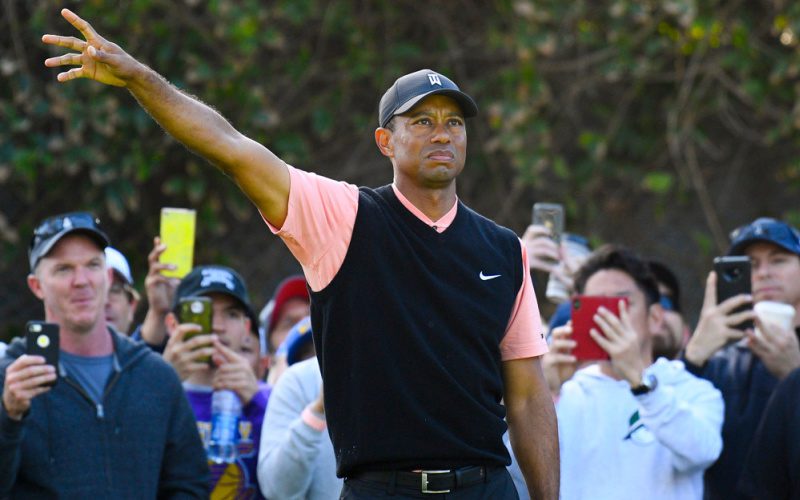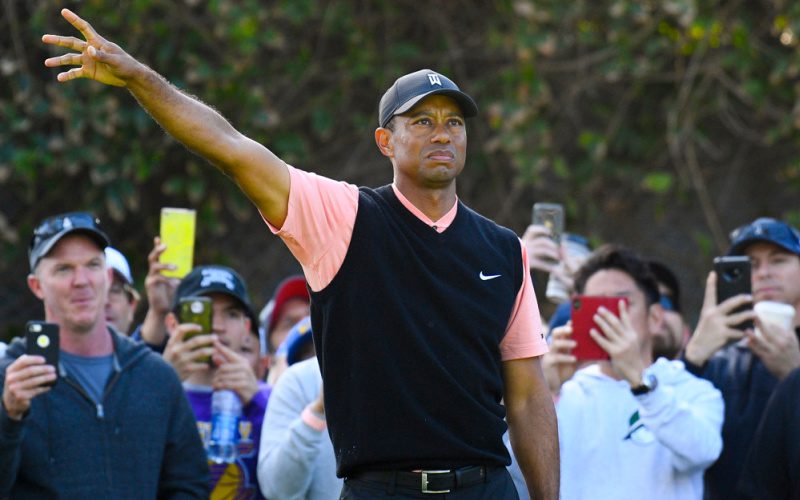 Two months after a one-car crash left him with serious potentially career-ending injuries to his legs, Tiger Woods is smiling again. The golf legend shared a photo via Instagram from his home in Florida where he's seen walking with the help of crutches while observing his own golf course's progress. Woods jokingly wrote his golf course is progressing faster than he is. The five-time Masters winner is also pictured alongside his "rebab partner", his dog Bugs.
Tiger Woods was seriously injured on February 23rd in a one-car accident in Southern California, which authorities said was caused by excessive speed. Woods was airlifted to a Southern California hospital where he had surgery on his right leg to repair multiple open fractures to his tibia and fibula bones. He also suffered injuries to his foot and ankle, the result of the rollover crash.
On April 7th Woods shared his first message since his gruesome car crash, thanking paramedics, Southern California police officers, and first responders whom Woods said helped him "expertly" at the scene. Woods informed fans he had returned home to Florida to begin his rehab process and that Los Angeles County Sheriffs had closed the investigation into his crash.
Woods' recent update gives well-wishers their first look at the golf great, crutches and all. And while Tiger Woods' future in golf remains uncertain the 38-year-old icon is all smiles thanks to his dog Bugs, whom Woods calls his "faithful" rehab partner.
TIGER WOODS DOG BUGS IS HELPING HIM RECOVER
Brian Rothmuller/Icon Sportswire