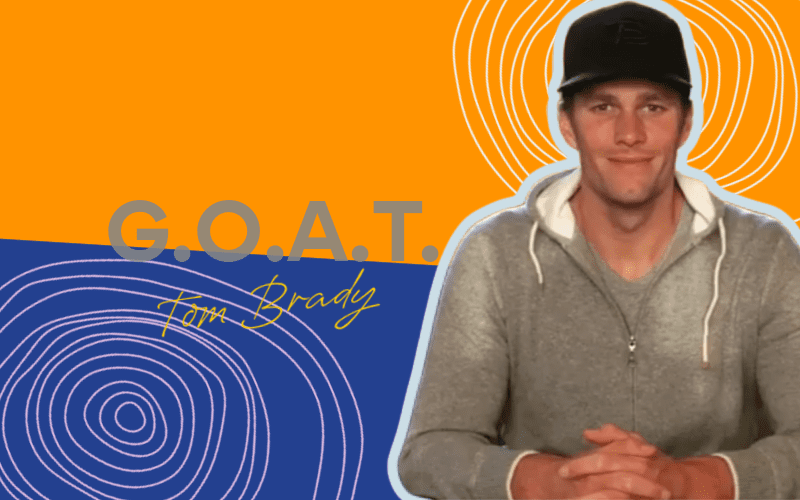 Tom Brady is not known to show emotion. But in a self-shot video posted Wednesday, the 45-year-old, 23-year N.F.L. veteran choked up – even holding back tears as he finally put to rest questions about his future in the league. The seven-time Super Bowl champion, known as the greatest of all football players, announced it was time to move on.
With nothing more than a breezy beach backdrop behind him, Brady avoided the fanfare and lengthy essay that accompanied his 2022 retirement announcement. Retirement announcement 2.0 was short, to the point and showed off a humbled Brady. Coming off the Bucs 8-9 2022-2023 season record, Brady's second-worst record as a starting quarterback, gone was the emotionless, cocky superstar of N.F.L. seasons past.
Retirement Brady was teary-eyed as he explained his gratitude for his time in the league and for the 23 years of support from his family, friends, coaches, teammates and fans.
Tom Brady Retirement Announcement
Within seconds of Brady's post fellow teammates, N.F.L. franchises and superstar athletes were quick to chime in, thanking Brady for 23 years of excellent football. The former New England Patriots quarterback even received a standing invite from newly-retired Arizona Cardinals defensive end JJ Watt to join the "newly-retired guys" golf team, wallet and golf clubs required.
JJ Watt Invites Tom Brady To The Golf Club
Gisele Responds To Tom Brady's Retirement
And while everyone from the L.A. Rams to Baltimore Ravens quarterback Lamar Jackson responded with gratitude to Brady's announcement, ex-wife Gisele Bündchen's response was the biggest surprise. Commenting on her ex-husband's post the Brazilian supermodel wrote, "Wishing you only wonderful things in this next chapter of your life."
What's Next For Tom Brady?
Brady has officially retired "for good" and ex-wife Gisele has made it Instagram-clear that Tom's future does not include her, but fans won't have to wait long to see Tom Brady on TV again. He may be stepping back from football, but Brady will be stepping into the broadcast booth after signing a lucrative 10-year, $375-million contract to become an N.F.L. analyst for FOX Sports.
It looks like JJ Watt may have to wait a little longer to play golf with Tom Brady.