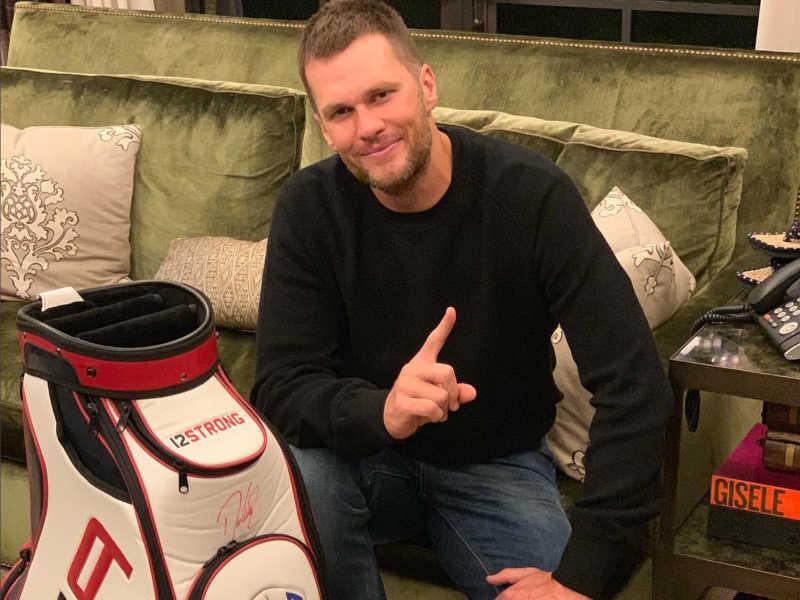 Tom Brady's contract has NFL tongues wagging. Meanwhile, Ivy League students are burning thier blazers because Princeton University invited Marshawn Lynch to speak on campus.
Here's what's going down in the world of sports today, but first a few words about:
MLB SCOUT KELLY RODMAN.
One of just three female scouts in MLB, Rodman passed away at the age of 45.  The Yankees released the following statement, "The New York Yankees mourn the loss of Kelly Rodman, a trusted scout and treasured member of this organization. Kelly was a huge part of our amateur scouting department & represented the Yankees with dignity and class while earning the admiration of countless people in the game."  Rodman represented the Yankees during the 2019 draft. 
Now today's stories.
CAN MARSHAWN SPEAK?
What You Need To Know: Princeton University students aren't happy that Seattle Seahawks running back Marshawn "Beast Mode" Lynch has been selected to speak at Student Day this coming June.  The students went so far as to write an op-ed  to their school newspaper criticizing the choice and question if Lynch was a "good communicator" due to his long standing disdain of the press.
Let's Sportify It: Lynch has had an icy relationship with the press, at best, and was fined in 2013 and 2014 for giving only one-word or no-word answers. But the five-time Pro Bowler, who is also a Cal Berkeley alumnus, is also an outspoken activist over gentrification in his hometown of Oakland. He seems to be able to speak just fine on issues helping his community. Chances are, he can muddle through a day at school.
CODY BELLINGER IS BACK.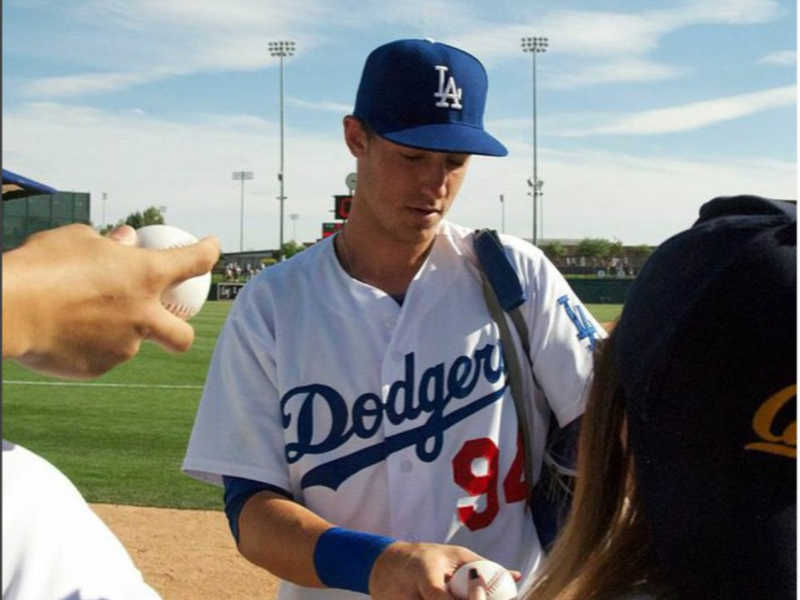 What You Need To Know: The 2019 League MVP sat out the beginning of the week in spring training due to a knot in his back.  He adamantly denied that knot came from the previous night's charity golf tournament.  At a press conference he joked he was so healthy, "you guys can write the 💯."  Emoji healthy is really healthy. Phew.
Let's Sportify It: MLB athlete's salaries are guaranteed, but that doesn't come without limitations.  Since an owners' first priority is to keep players healthy even during the offseason, player contracts limit activities in which players can participate.  Those limitations include, "boxing, wrestling, skiing, auto racing, motorcycle racing, sky diving, or any game…of football, soccer, professional league basketball, ice hockey…"  They may want to add golf to the list since in can be 💯hard on your back. 
TOM BRADY'S CONTRACT.
What You Need To Know: Patriots QB (not like he needs an intro, but here we are) Tom Brady's contract is up.  In two weeks, he'll become a free agent. And while football fans assumed the 42-year-old G.O.A.T. would sign on the dotted line with the Patriots, that does not appear to be a done deal.  Brady had a call this week with Patriots' coach Bill Belichick.  Word on the street is it, "did not go well. " 
Let's Sportify It: It's not unheard of for a player and a team to break up after many happy years together.  Colts QB Peyton Manning jumped ship after 13 seasons and two Super Bowl wins to play four seasons with the Broncos, and because his contract didn't get renewed.  It's tough to imagine Brady playing for another team, but Patriots haters will find a way to dislike Brady no matter what team he plays for, even if he brings his magic touch to his new team. 
DON'T BET ON PARLAY PATZ.
What You Need To Know: Parlay Patz, a 23-year-old sports better faces federal charges for threatening to harm college and pro athletes.  Irate over losses, he direct messaged players promising bodily harm to the athletes and their families.
Let's Sportify It: While in prison Patz may find himself with some free time, enough to watch "Casino" a few times to refresh himself on the notion that the house always wins.  It doesn't sometimes win. It always does.  No need to be angry at the players because you thought the house sometimes wins.  That's not how it goes, buddy.  You know that now. 
OH, AND…
Steph Curry's finally returning to the Warriors.  Thursday night against the Raptors. 
More Knicks fans escorted out of MSG for chanting "Sell the team!" 
NHL's Johnny Boychuk (Islanders) gets cut in the face with a skate. The injury required 90 stitches.
Not done reading? Check out these athletes who have hit it big in business.
Photo: @tombrady/Instagram