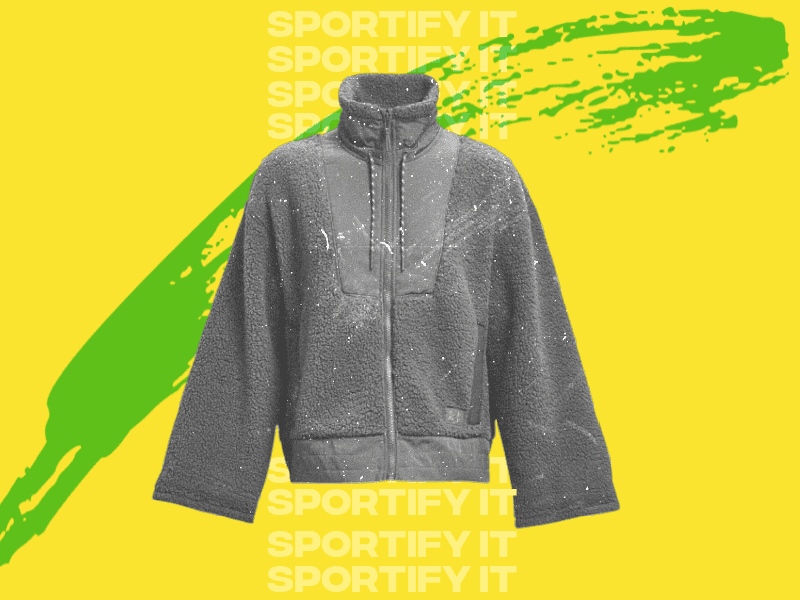 It's not quite warm enough for spring fashion so the sherpa jacket is here to help.
If you're thinking that summer is on the horizon, you're technically correct.  But if you've stepped outside lately, there's a serious case of brr still in the air.  If you've spent some time outside watching Major League Baseball Spring Training, or you've had the luxury (sarcasm intended) of having to attend an early-scheduled kid's sporting event, you know that the right spring jacket is in order. 
The sherpa jacket is that perfect spring jacket – light enough for temperatures trending upward, but warm enough to keep you comfortable on spring's brisk days. 
We've tried (and loved) a myriad of sherpa's from Alo's best-selling Varsity Sherpa, to Vuori's Cozy Sherpa.  They're stylish and chic, but the steep price kept us from buying.
Check Out Under Armour's Legacy Sherpa Jacket
We came across Under Armour's Legacy Sherpa and immediately fell in love.  The high collar elevates the styling and the interior sherpa makes this jacket soft to the touch and oh-so comfortable to wear.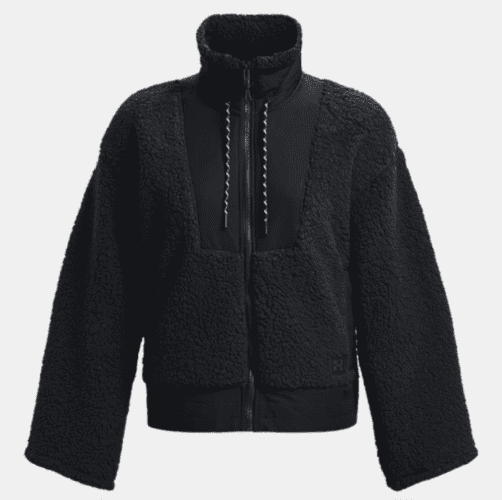 The water-resistant woven panels add extra protection in the event of one of spring's surprise rain showers and the texture boucle fabric makes this beaut wearable (almost) all year.
The best part of Under Armour's sherpa? The price.  This little cutie is currently on sale and begging for you to press "add to cart."
Be prepared to be the chicest mom at the soccer field.  As if you weren't already.
Click here to get your Under Armour Legacy Sherpa.