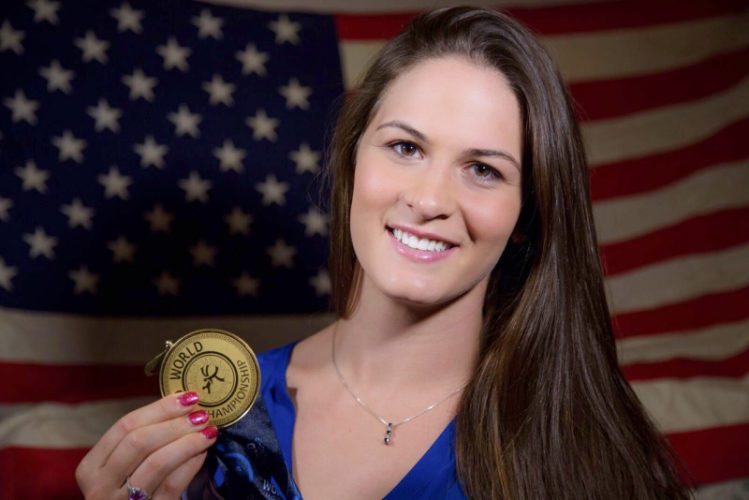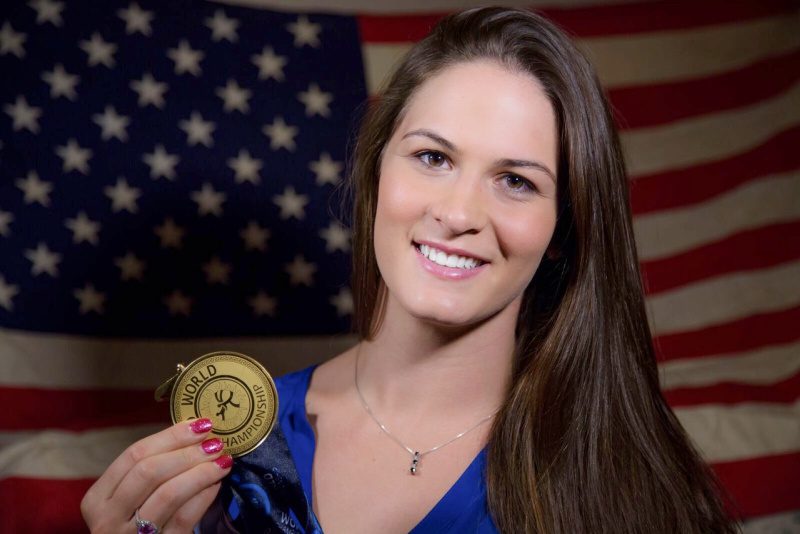 Adeline Gray is on a mission.  The 5x world champion faces Tamyra Mensah-Stock as the headline card in tonight's FloWrestling event.   Just 24-hours before tonight's event, the main event between Jordan Burroughs and David Taylor was postponed after contact tracing sidelined the men's match.  Now all eyes are on the women. Gray says she's excited to show Burrows and Taylor's fans "a glimpse of high-level women's wrestling."
We spoke to Gray just moments after she found out her card had become the main event.  She was remarkably calm, excited to become the headliner but unfazed by the attention.  In talking to Gray, it's clear she's comfortable in the spotlight and relishes the pressure.  She's determined to shine a bright light on women's wrestling and women's sport in general. 
Gray's on track to have a "very winning year" with the upcoming Tokyo Summer Games followed by the World Championships two months later.   We spoke to her about training during a pandemic, overcoming sexism in sports and her mission to elevate opportunities for all women.
Meet Adeline Gray: world champion, headliner and total inspiration.
From Opening Act To Main Attraction
"In the beginning of 2020 I believe they had the first few cards and had zero women on their cards. As we've had a push for more opportunities for women we've seen more women put on cards and more opportunities for them.  As more people show interest, there's more opportunities for us to get out there and show people that we're working hard and dedicating our lives to sport.
It's unfortunate circumstances. I would have loved to have been picked for the main card months ago and had the full publicity, but to find out less than 24-hours in advance – it's a big honor and we're going to go out there and represent well."
My World Got Cancelled
"The Olympic Training Center shut down in the beginning of this year once COVID became rampant in the US. I got kicked out my home and didn't have a place to live and our gyms were all shut down so I spent the first bit of it trying to find my footing and get a place to live and get some equipment in my basement, just like everybody did.
We've had a really challenging time bouncing from gym to gym.  It's been hard to get into a rhythm.  The sports world completely shut down.  With a combat sport like wrestling we've had to up our levels of caution.  It's been really hard for a lot of people. You're going to see some jumps depending on what countries were able to continue to train."
How COVID Has Harmed Women's Sports
"I always considered myself a professional athlete, but then I watched football on TV while I was being told I couldn't wrestle.  It showed we still have along way to go when it comes to Olympic sports. The money behind it isn't the same and there are way fewer women's leagues than mens so the pandemic has hurt women's sports more than it's hurt men's.  The pandemic took opportunities away from women because those are the only opportunities we have to get exposure and to learn and travel and do things that increase our education and experience level. "
Sexism Almost Altered My Path
"When I was in middle school they had boys wrestling.  They had girls and boys basketball. I went to try out for the wrestling program and they said, 'Sorry, we only offer boys wrestling.'  I was lucky enough to be born in an era when Title IX was in full effect.  Luckily, the principal got wind of this and invited me to join the team. It became a non-issue because of the principal, but I wonder how many people don't have that person.  My parents stepped up and said 'This is illegal', but how many parents don't have the knowledge or guts to step up? 
I was able to join the wrestling team and it was actually my path to the Olympics.  I don't think people realize those opportunities can start in middle school and high school.  I got recognized by a coach who introduced me to the Olympic coach.  I got invited to camp and got put on a path of Olympic involvement, which was different than the path I thought I was going to do which was soccer.  I'm a five-time heavyweight champion and it's pretty incredible that all could have been stopped by someone telling me they didn't offer my gender that sport."
Adeline Gray Looks Ahead: World Championships & A Family
"World Championships for 2021 were already scheduled so we have World Championships two months after the Olympics. I'm going to have to stay both mentally and physically focused and strong through the Olympic Games and into the following World Championship if I want to have a winning year.  It would be challenging to do two major championships in one year, but I think I can do it.   
My husband and I have been putting off having a family because I can not do my job if I am pregnant.  We are hoping to have a family after the World Championship so we'll evaluate.  That's a challenge that men don't have to figure out."
Follow Adeline here.