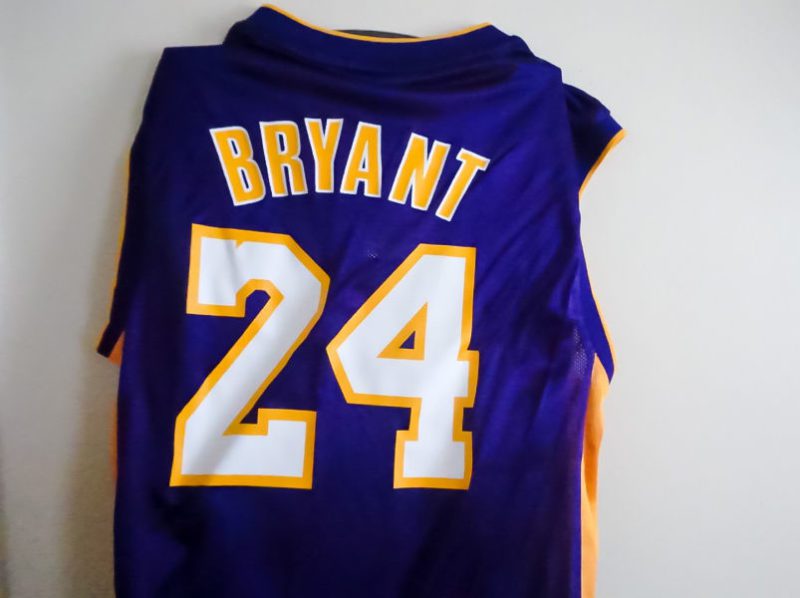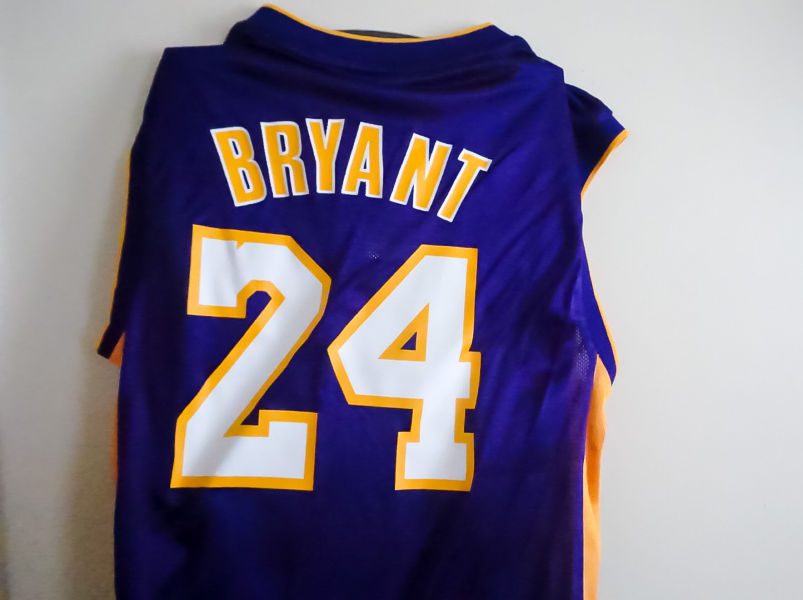 The sports stories people are talking about today.
1: NO ONE REALLY WORKED YESTERDAY BECAUSE WE WERE ALL WATCHING THE KOBE BRYANT MEMORIAL.
Don't worry, your boss was too.
What You Need To Know: Over 80,000 fans attempted to get tickets to the memorial.  A veritable who's/who of NBA talent from the great Bill Russell, Michael Jordan, Steph Curry, Dwayne Wade, Russell Westbrook, Anthony Davis, to Dwight Howard, Kyrie Irving and Draymond Green were in attendance. And while Beyonce, Christina Aguilera and Alicia Keys performed and Jimmy Kimmel MC'd the event, the event focused on Bryant's dedication to the Lakers, to his family, and to his support of the WNBA and women's basketball. 
Kobe's parents, Joe and Pam Bryant were there as were his sisters Shaya and Sharia. Despite an often tumultuous relationship with their son, the Bryant's had seemingly repaired the relationship with Kobe.
Kobe Was All In On Women's Basketball:  Kobe had been quoted saying his daughter Gianna was a more skilled ball player than he was at her age. But even prior to Gianna taking up basketball, Kobe was a regular fixture at WNBA games and a dedicated mentor to female basketball players.  At Monday's memorial, UConn's Women's Coach Geno Auriemma, WNBA star Diana Taurasi, and the Oregon Ducks Sabrina Ionescu spoke one after another, highlighting Bryant's support of women's basketball. 
2: SPEAKING OF SABRINA IONESCU…THE DUCKS' FORWARD MADE HISTORY AFTER SPEAKING AT KOBE'S MEMORIAL.
What You Need To Know: Despite calling Bryant her mentor, The Oregon Ducks' Sabrina Ionescu is quickly becoming a legend of her own.  After speaking at Monday morning's memorial, Ionescu later joined her teammates for their game against Stanford.  That's when Sabrina made history, becoming the first Division I college basketball player to collect 2,000 points, 1,000 rebounds and 1,000 assists in a career.  
The First Means The First:  Ionescu is the first Division 1 college basketball player, male or female, to hit that milestone. By the way, Ionescu played the game sick. She threw up right before the game and didn't participate in warm-ups.  Tough. 
3: JOHNNY MANZIEL DOESN'T HAVE TIME FOR FOOTBALL, HE'S BUSY TROLLIN.
What You Need To Know: Manziel was the Heisman trophy winner who went on to play two seasons for the Browns before getting released, which is a tidy NFL term for "fired." Chalk Manziel's release up to some alcohol issues that had him headed straight to the CFL where he got fired under murky circumstances with the CFL prohibiting him from playing for any other team.  Manziel tried his hand at last year's failed spring league, the AAF, which shuttered after two games. 
This past Friday, Manziel resurfaced on Twitter begging XFL Commissioner Oliver Luck to give him a shot at playing for the XFL. He then deleted his account before returning the next day writing:
Cool Thing Here: It seems like all football leagues, including Pop Warner, have zero desire for Manziel to play football either.
Worth Noting: Oliver Luck was too busy being employed to respond to Manziel's "trollin." 
4: GERRIT COLE JUST MIGHT MAKE SOMETHING OF HIMSELF WITH THE YANKEES.
What You Need To Know: Gerrit Cole signed that big contract with the Yankees. Cole made his Spring Training debut in Monday's game against the Pirates.  In the one inning Cole threw, he earned two strikeouts. And his fastball hit 98-mph, which is about as fast as the Astros' heads spun when Cole left them for the Yankees. Cole called the game, "fun."  It's safe to assume the fans did, too.
So how's it going for Gerrit Cole? Pretty good if you're the Yankees. Not so good if you're trying to hit one of those fastballs. 
You're all caught up. Let's talk tomorrow.