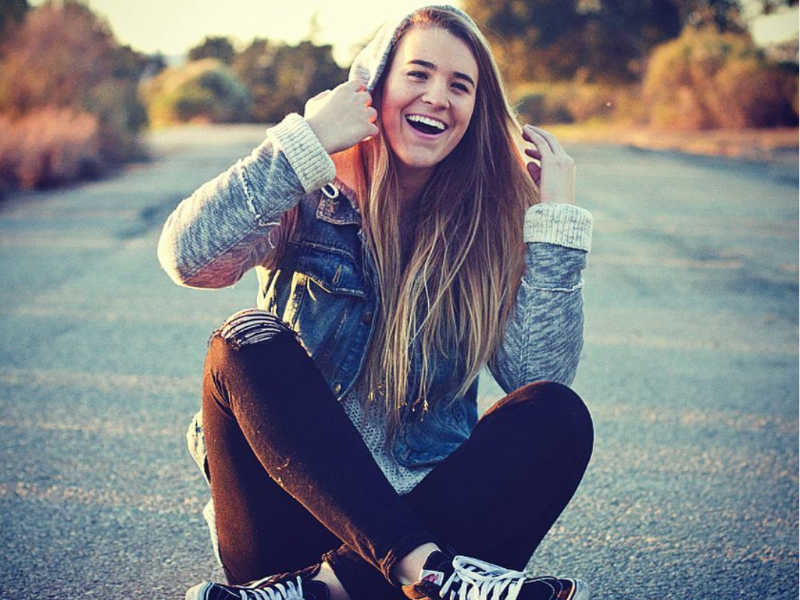 Sabrina. Sabrina Ionescu. If you haven't heard her name, you're about to. If you do know the former Oregon Ducks' star guard, you're about to hear her name a whole lot more. That's because Sabrina Ionescu is headed for the W.N.B.A. All eyes are on her, which is just the way she likes it.
If you follow college sports, you know Ionescu (pronounced Yo-NESS-Coo) as the face of NCAA basketball. And if you're a little behind on your college hoop stats, just know that Ionescu's talent and leadership have catapulted her into the category of athletes who need no last name.  From Serena, to LeBron, to Megan, Sabrina has joined the ranks of athletes on a first name basis with the world.  She's had such an impact on women's basketball that tickets sales for college games have skyrocketed, often surpassing those of men's games.  And interest in women's basketball is at an all time peak because of "The Sabrina Effect."
With the exception of Sue Bird, there has been no female college basketball player so lauded, awarded, and watched as Ionescu.  She's got Steph on speed dial, was asked to speak at Kobe's memorial and is expected to be the No. 1 draft choice at the upcoming WNBA draft.   She's got Michael Jordan's drive and her own version of a mamba mentality.  And at 22 years old, she's just getting started.
So what exactly makes the player who needs no last name so special? Everything. Here's what you need to know about the Northern California girl who's about to give women's professional basketball the respect it deserves.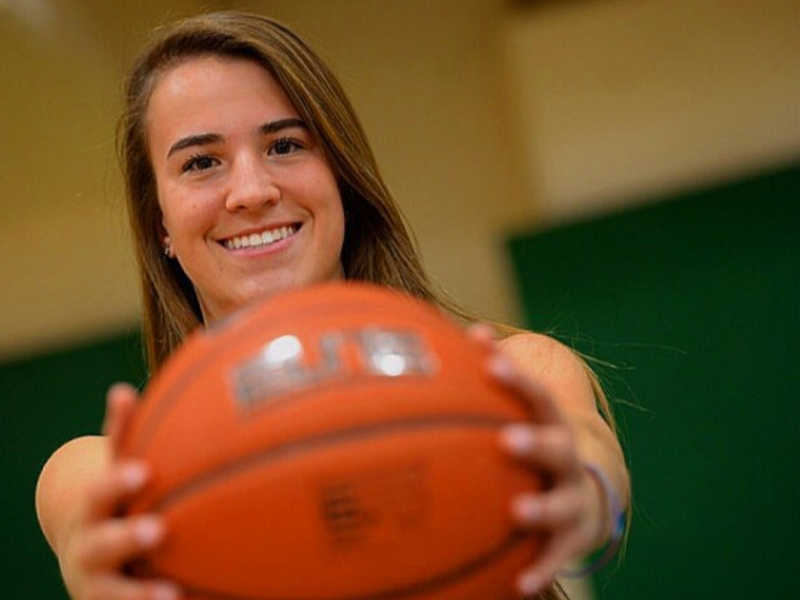 She's Going To Need A Bigger Mantle.
Sabrina just swept every national award bestowed on college athletes.  On Monday, she was awarded the prestigious John R. Wooden Award, for the second year in a row. She's just the sixth female to do so.
She recently won the Naismith Trophy and Wade Trophy and was unanimously recognized as the nation's best player by the Associated Press.  She's just the second player to be unanimously selected by the A.P.  And since she won the Pac-12 Player Of The Year for the third year in a row, we're guessing she's going to need a bigger mantle.
Sabrina By The Numbers.
Despite the truncated 2020 basketball season, Sabrina finished her college career with 26 triple-doubles, more than any other player.  And she made history this season tallying 2,000 points, 1,000 assists and 1,000 rebounds, which is more than any other player male or female.
Her Oregon coach Kelly Graves said,
"Sabrina's wired differently. She's always on."
Family Matters. 
Sabrina is the child of Romanian immigrants.  Her father, Dan Ionescu, emigrated from Romania in 1989. Sabrina's mom Lilian Blaj and her older brother Andrei, couldn't join him in the U.S. until 1995.
Sabrina's twin, Eddy Ionescu, is also a basketball player who still plays for the Oregon Ducks.
Basketball By Accident.
When Dan was searching for ways for his energetic twins to burn off some energy, he took them to a local park in their hometown of Walnut Creek, California. The park had volleyball courts and basketball courts. Dan told him to pick one. Since it's tough to play a pickup volleyball game, the twins chose basketball. It seems to have worked out.
And when Eddy's youth sports team needed an extra player, he'd ask Sabrina to jump in.  The boys would wince that Eddy was throwing a girl into the mix, until they saw her play.  
Using Her Culture To Her Advantage.
Dan and Lilian wanted the kids to hold on to their Romanian culture so they spoke Romanian almost exclusively at home.  When it came time for Eddy and Sabrina to play ball together they'd call passes and plays to one another in Romanian, keeping everybody else guessing what was coming their way.
Eddy said,
"If we didn't want somebody else knowing what I wanted to do — like a pick-and-pop, or watch me in the corner, or drive to the left — we'd say it to each other in Romanian. After all, I've never met another Romanian basketball player on the floor."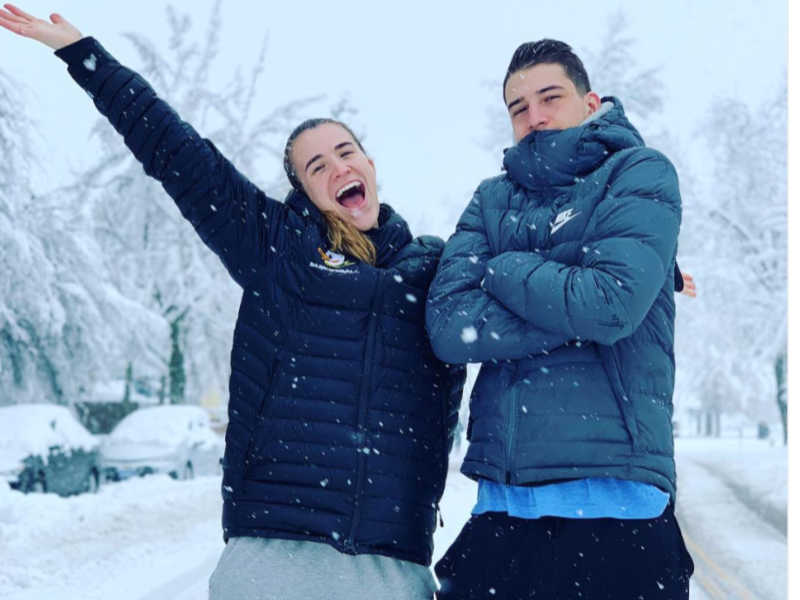 Sabrina Calls Kobe Bryant Her Mentor.
Sabrina was close with Kobe and Gianna, often receiving coaching and advice from Bryant whom Sabrina calls her mentor.   Sabrina spoke at Kobe's memorial before boarding a plane to play Stanford the same evening.
And while Kobe famously referred to his outlook as "Mamba Mentality," Sabrina calls her outlook "Bazooka Mode."
The W.N.B.A. draft will be held virtually on April 17th. Sabrina is expected to the No. 1 pick for the New York Liberty. The future of basketball looks bright, thanks to Sabrina.
Featured image: @sabrina_i/Instagram