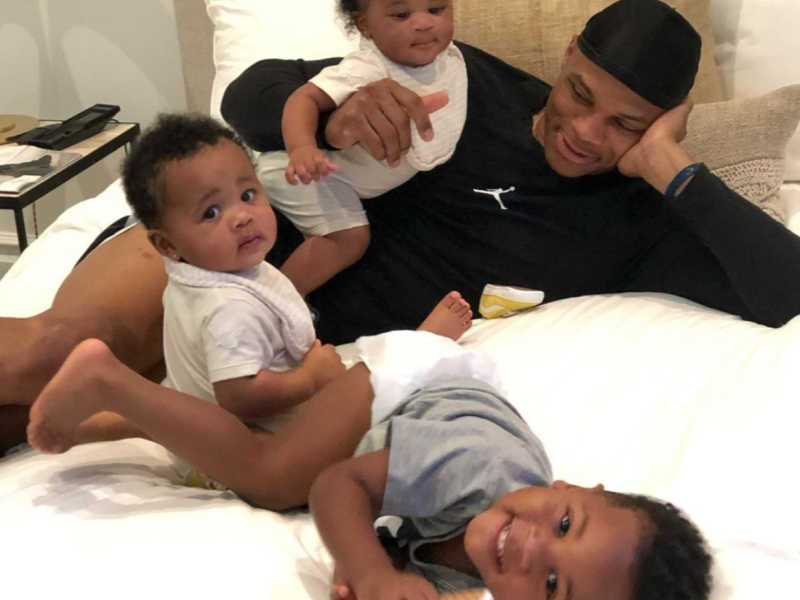 As COVID-19 halts life as we know it, at least temporarily, NBA stars are self-isolating. They may not want the time off, but these NBA stars have found a way to stay busy in their time off.
HOW NBA STARS ARE-SELF ISOLATING
LEBRON JAMES
The James Gang proves the family that Tik Tok's together, stays sane together.
STEPH CURRY
Steph's birthday may have been a "different vibe" this year, but he's still all smiles with Ayesha and the kids.
GIANNIS ANTETOKOUNMPO
The Bucks' Antetokounmpo and girlfriend Mariah Riddlesprigger welcomed baby Liam in early February. He's already a Tik Tok sensation.
@giannis_an32/TikTok
MEYERS LEONARD
You can find the Heat's Meyers Leonard streaming on Twitch.
SPENCER DINWIDDIE
The Net's Dinwiddie wants the NBA season to come back with a March Madness-style playoff structure, but in the meantime you can find him on You Tube.
Btw Steph responded, "At least twice a day."
RUSSELL WESTBROOK
Russell and Nina have 3 kids under 3 years old, plus Woody makes four. Russ may find fending off LeBron is easier than self-isolating with three under three.
DONOVAN MITCHELL
The Jazz's Mitchell is really self-isolating since he was the second NBA star to test positive for COVID-19. He assures fans he is following doctor's orders and staying positive.
Are you looking to pass the time while you self-isolate? Check this out.