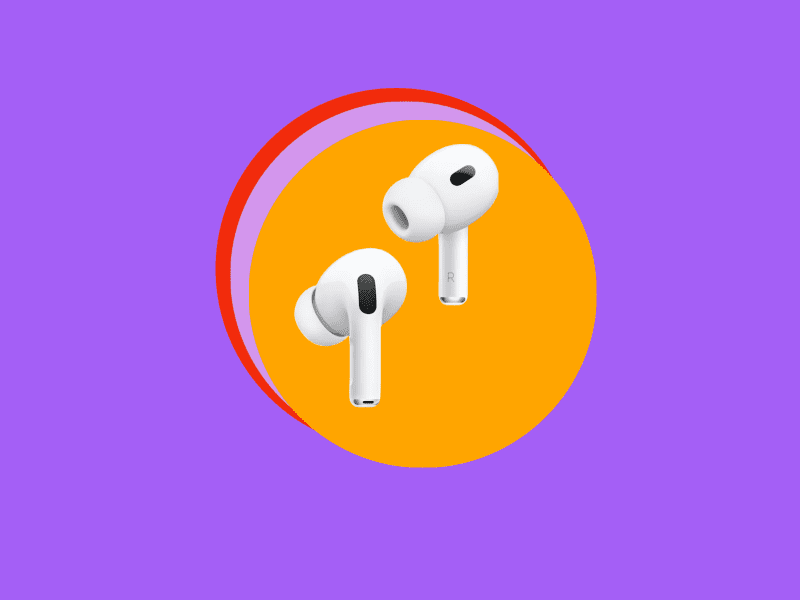 The Air Pod Pro 2, Apple's newest version, is on sale and it's kind of a big deal. Regularly priced at a steep $250, you can now score a pair for $199 thanks to this epic Air Pod Pro 2 sale. Whether you're upgrading from one of Apple's previous versions or trying to up your fitness game with the best sound for you newly curated gym playlist, this is a great time to get in on one of Apple's hottest products.
The lowest price ever, this Apple Air Pod Pro 2 sale won't last forever. This version comes with Apple's upgraded H2 chip, giving these earbuds extra noise cancellation. And the new case, with lanyard loop, makes this version harder to lose.
Boasting Apple's best noise-cancelling technology, coupled with transparency mode not available on the Air Pod 3, this sale price means getting Apple's best sound is really at your fingertips.
Click here to get Air Pod Pro 2.
Why Take Advantage Of This Apple Air Pod Pro 2 Sale?
Earning a CNET Editors' Choice award, Apple has seriously improved sound and noise-cancelling technology and the Apple Air Pod Pro 2 boasts six hours of battery life. Apple's latest can also be tracked by its Find My technology and added extra-small ear tips are now included making the Air Pod Pro 2 more accessible for teens and tweens who may have found former ear tip sizing too big for comfort.
The lanyard loop is new, but most of the changes on the Air Pod Pro 2 are focused on sound quality and battery life. A quick five minute-charge gives an hour of battery life and the charging case gives about 30 hours of battery life, 35 hours with noise-cancelling turned off. Also added are swipe controls on the stem for volume adjustment, though you can still ask Siri to do it for you.
Since two out of three people report cutting their workout short if they don't have the right headphones, this Air Pod Pro 2 sale could literally be the key to achieving your fitness goals this year. If only this Air Pod Pro 2 sale could drive you to the gym, too.
Get your Apple Air Pod Pro 2 here.