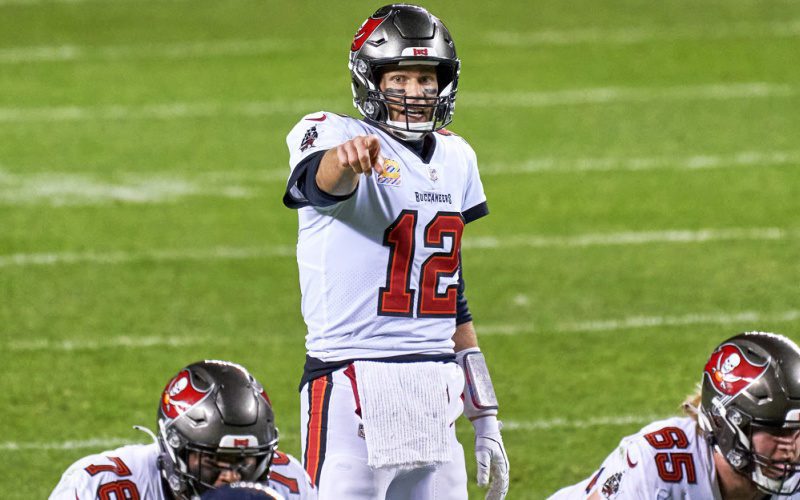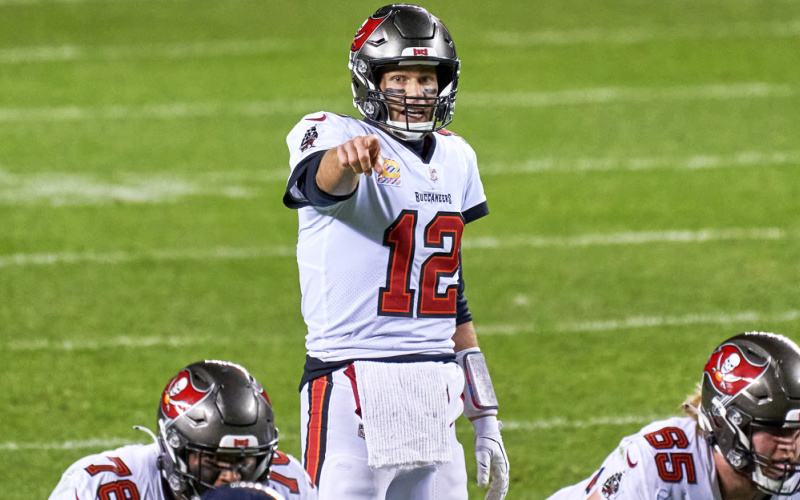 Tom Brady isn't happy with the new NFL jersey number rule. The ruling, which gives more flexibility to which positions can wear single-digit numbers on their jerseys is, in Tom's words, "dumb" and "going to make for a lot of bad football". In a heated social media rant this week, the 7-time Super Bowl champ sounded off on the NFL's new rule claiming it will make it difficult for players to know whom to block. The Buccaneers QB even went so far as to claim the new ruling could be potentially dangerous.
"Good luck trying to block the right people now!" Brady posted in an Instagram story on Thursday. "Why not let the Lineman wear whatever they want too? Why have numbers? Just have colored jerseys…why not wear the same number?…DUMB," he continued.
SO WHAT IS THE NEW NFL JERSEY NUMBER RULE?
In previous seasons, only quarterbacks, punters, and kickers could wear single-digit numbers on their jerseys in the NFL. Now team owners have voted to expand that to include tight ends, wide receivers, running backs and defensive backs. Players like Brady think expanding positions that can wear certain numbers makes it harder to spot blitzers and makes it difficult for players to know whom to block.
Team owners claim the new NFL jersey number rule came about out of necessity. Rich McKay, president of the Atlanta Falcons and long-time chairman of the powerful competition committee, and Troy Vincent, a former player who oversees league football operations, said that with expanded 16-person practice squads whose players could play game day and because of unusbale retired numbers, teams ran out of options and needed more numbers.
BILL BELICHICK HATES THE NEW NFL JERSEY NUMBER RULE TOO
When it came time to vote on the new ruling Brady's former team, the New England Patriots, were one of the few teams to vote against it. Leading that charge was Patriots coach Bill Belichick who, according to sources, "hates" the new ruling.
Though Belichick has chosen to keep his dislike of the ruling off of social media, Brady made fun of his own post the following day. Brady joked about his Karen-like rant writing, "I would like to speak to the manager please…"
Brady may not know whom to throw the ball to next season, but at least his sense of humor is in tact.
Image: Icon Robin Alam/Icon Sportswire