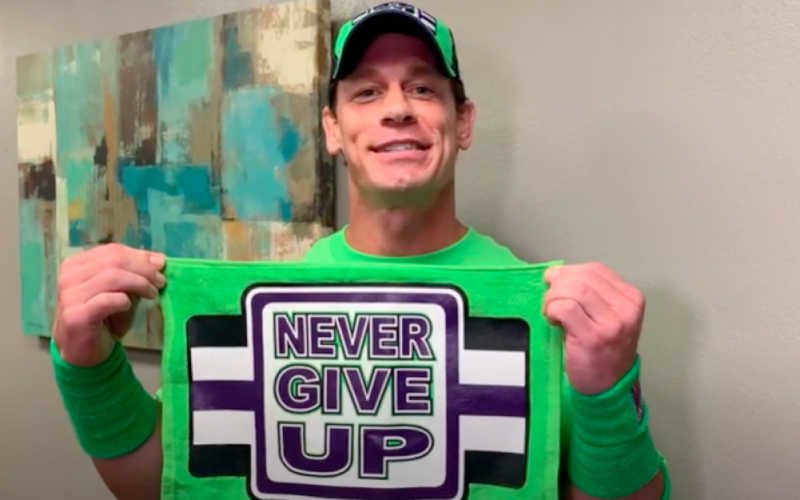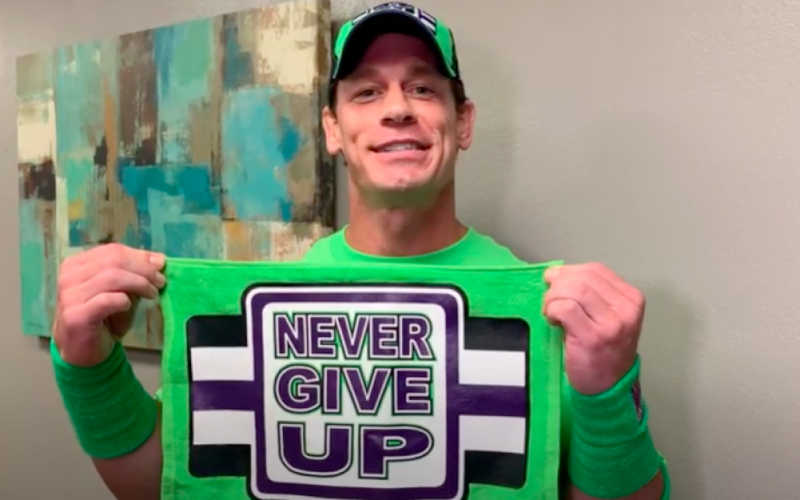 Spoiler alert: you're probably going to get a bit emotional because watching your favorite star athletes celebrate nurses is a sure fire way to find your eyes watering, your heart filling and your throat tightening just so. That's because nurses and healthcare workers work tirelessly to keep us safe, not just during a crisis but all the time. The "Real Heroes Project," which has over 30 athletes from over 14 pro leagues getting together to celebrate nurses and healthcare workers by name, is just what the doctor ordered.
The groundbreaking campaign, which launched during National Nurses Week 2020, doesn't just pay tribute to nurses. It recognizes these amazing unsung heroes by name.
Here's how: sports stars like WWE's John Cena, USWNT's Alex Morgan and the WNBA's newest star Sabrina Ionescu, replaced their name on the back of their jersey and replaced it with the name of a healthcare worker serving the athlete's own community. They then filmed a short video tribute highlighting how that nurse was making an impact.
We loved seeing John Cena re-name his WWE shirt and towel instead of a jersey. We were thrilled to see the Jazz's Donovan Mitchell fully recovered from COVID-19. And we loved Sabrina's surprise gift to New York's healthcare community, highlighted in her video.
But what had us all choked up, was the entire video complication. Even Beyonce made the cut. So here are just some of the emotional tributes to nurses. Grab a tissue. You'll probably shed a tear or ten. It's okay. This is who we are now and we're not mad about it.
It's John Cena!
This took us by surprise. Even WWE star John Cena got emotional celebrating nurses. We're not going to lie. We did, too.
USWNT Star Alex Morgan
The USWNT is set to become a first-time mom any day now. Or has she already? Regardless, Morgan took time out to celebrate her local hero as if becoming a first-time mom doesn't make you emotional enough.
Deandre Hopkins
The Texans star made it clear he wanted a trade. He got it. The Cardinals' newest star wasn't took busy unpacking boxes to celebrate one of Arizona's finest.
Carli Lloyd
USWNT's Lloyd encourages us to "let them feel the love." We love her tribute.
NASCAR'S Kyle Busch
NASCAR is just a week away from re-starting. Drivers have firsthand knowledge of just how important EMT's and healthcare workers are. We get a little choked up just thinking about it.
Utah Jazz' Donovan Mitchell
Donovan "Spida" Mitchell was one of the first NBA players to test positive for COVID-19. He's made a full recovery, but this tribute is personal to the Jazz star.
The Dodgers' Justin Turner
Turner's a leader is the Dodger's clubhouse and he's a leader in celebrating hardworking healthcare workers.
Blackhawks Star Jonathan Toews
The Chicago star pays tribute not only to a frontline worker, but celebrates her donating her own antibodies to help the fight against this crisis.
Former NHL Star Wayne Gretsky
We loved seeing Gretsky join in.
Saints Star Shy Tuttle
The 24-year-old defensive tackle is representing the Saints.
NY Liberty's Sabrina Ionescu With Big News
Ionescu's only been a member of the WNBA for a few weeks and she's already giving back.
The Full "The Real Heroes" Video
Sheesh Beyonce, thanks for making us cry.
Thank you to all the athletes and leagues who participated in "The Real Heroes Project." And thank you to all the nurses and frontline workers keeping us safe. You really are the real heroes.
Anyone else need extra tissues? Us, too.