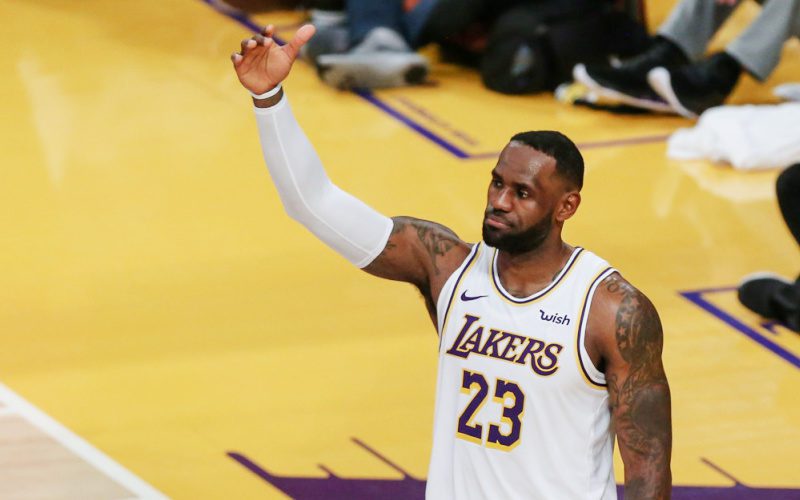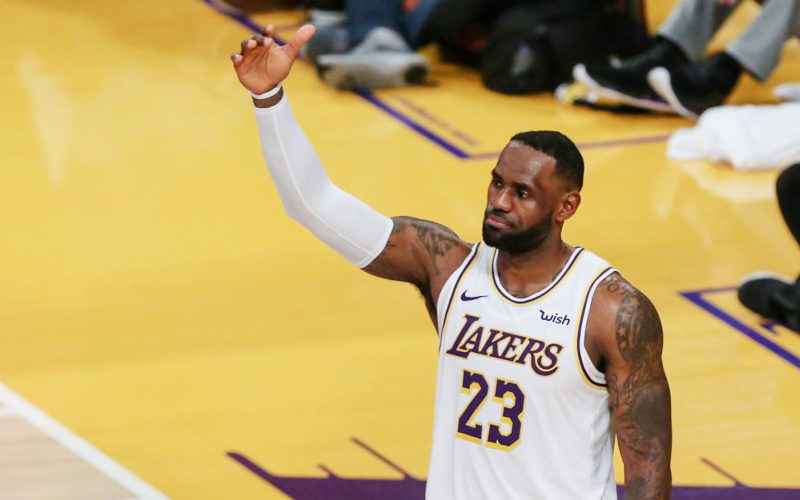 While tensions ran high in anticipation of the reading of the Derek Chauvin verdict as prosecutors sought justice for George Floyd and his family, the world braced itself for what some feared would be another failed attempt to convict perpetrators of excessive police force toward the Black community. Mr. Floyd was killed on May 25th, 2020, while in custody of the Minneapolis Police Department. Mr. Floyd was pinned to the ground by three police officers including Chauvin who put his knee to Mr. Floyd's neck for 9 minutes and 29 seconds, leaving Mr. Floyd unable to breathe. Mr. Floyd was accused of attempting to pass a fake $20 bill and was handcuffed the entire time Chauvin pinned him down.
Since Mr. Floyd's tragic death last May, the sports world has been outspoken and often at the forefront of a call for change. Athletes like tennis star Naomi Osaka and Los Angeles Lakers great LeBron James have used their social media platforms to speak out against police brutality and to call attention to the Black Lives Matter movement. They are not alone.
As quickly as Judge Peter Cahill read the jury's verdict, that former Minneapolis police officer Derek Chauvin was guilty on all three counts for which he was accused, second-degree murder, third-degree murder, and second-degree manslaughter, athletes like Seattle Seahawks quarterback Russell Wilson, and tennis legend Billie Jean King, shared their raw emotions. Knowing that the Derek Chauvin verdict could not bring back George Floyd or the countless other Black Americans who have been the victims of excessive force by police, the verdict was a step in the right direction.
Image:  Jevone Moore/Icon Sportswire
ATHLETES REACT TO THE DEREK CHAUVIN VERDICT AND THE DEATH OF GEORGE FLOYD
NAOMI OSAKA
The 23-year-old tennis ace couldn't celebrate the Derek Chauvin verdict knowing so many others are victims of similar injustices.
LEBRON JAMES
King James is a leader in the NBA and was one of the first to share his thoughts regarding the verdict.
KARL-ANTHONY TOWNS
The Minnesota Timberwolves star has been at the forefront of a call for change as a leader in the community in which George Floyd was killed, even attending protests following the death of George Floyd,
RUSSELL WILSON
The Seattle Seahawks' star quarterback always has a positive and inspirational message to share.
DONOVAN MITCHELL
The Utah Jazz star called upon his faith to celebrate Chauvin's guilty verdict.
NATASHA CLOUD
The Washington Mystics star expressed relief that justice was served in the death of George Floyd.
BUBBA WALLACE
The only full-time African American driver in NASCAR's cup series, Wallace enthusiastically celebrated justice being served.
KEVIN LOVE
The Cleveland Cavaliers' Kevin Love is never one to shy away from his raw emotions as one of the most outspoken mental health advocates in the NBA, and was quick to celebrate the trial's guilty verdict.
JA MORANT
The Memphis Grizzlies star kept his thoughts short and succinct.
DEMARCUS COUSINS
The recently-signed Los Angeles Clippers star was optimistic in his brief post.
JAMAL CRAWFORD
The NBA veteran, who currently plays for the Brooklyn Nets, joined LeBron James in sharing the belief that everyone must be accountable for their actions.
BILLIE JEAN KING
As a tennis legend, Billie Jean King fought for equal pay for female tennis players. As a retired athlete, she continues to speak up and speak out, this time in support of the Black Lives Matter movement.
MAGIC JOHNSON
The former Lakers star, and current part-owner of the Los Angeles Dodgers, celebrated justice being served.
TRAE YOUNG
The Atlanta Hawks reiterated a sentiment many shared, that the Derek Chauvin verdict is just the beginning of a long road to end police brutality.
CANDACE PARKER
Candace Parker, who is a WNBA legend who played for 12 years on the Los Angeles Sparks and now plays for the Chicago Sky, articulated a sentiment shared by so many when she appeared Monday on The NBA on TNT.